The fashion of the 70s was characterized by experimentation and bold choices, but not all trends from that era stood the test of time. Some fashion choices have left lasting impressions for being impractical, uncomfortable, or perpetuating harmful stereotypes. Let's take a look at ten memorable fashion trends from the 70s that should remain in the past.
1. Arm Warmers: A Style Suicide
Arm warmers in the 70s were both impractical and aesthetically questionable. They often clashed with outfits and offered limited functionality. In today's fashion landscape, where style and practicality are prioritized, bringing back arm warmers would be a step backward.
2. Boob Scarfs: A Fashion Fail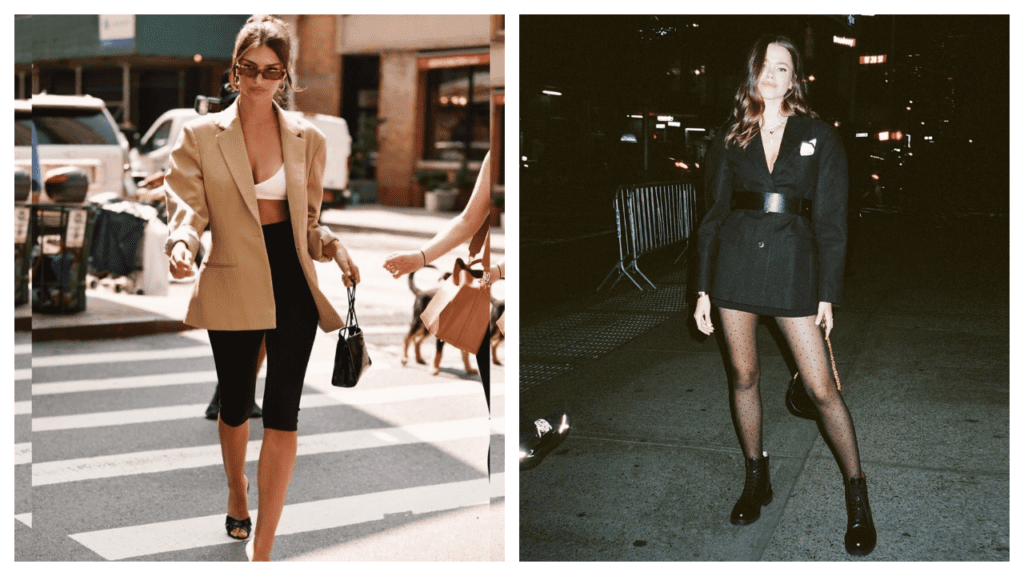 Boob scarf holders, designed to hold scarves near the chest resembling breasts, were an epic fail. Apart from their quirky appeal, they often led to awkward situations and were criticized for objectifying women. Their return would perpetuate outdated and sexist ideas about women's fashion.
3. Clear Plastic Boots: Lacking Style and Comfort
Clear plastic boots from the 70s lacked style and practicality. The transparent material often fogged up, causing discomfort and embarrassment. Their cheap appearance and lack of insulation made them impractical. Let's avoid repeating this fashion faux pas.
4. Dresses Over Pedal Pushers: A Visual Blunder
Combining dresses with pedal pushers resulted in an unflattering and awkward look. The odd proportion didn't complement body shapes, making this trend unsuitable for a comeback. Embracing modern, well-tailored outfits is the way to go.
5. Giant Jeans: Excessive Size, Impracticality
Giant jeans of the 70s were overwhelmingly bulky, making movement difficult and posing tripping hazards. Their unflattering fit didn't complement most body types, resulting in an unappealing silhouette. Prioritizing comfort, style, and practicality in modern clothing choices is a better approach.
6. Jelly Shoes: Uncomfortable and Blister-Inducing
Jelly shoes were a total debacle due to their uncomfortable, sweaty, and blister-inducing nature. Their lack of support caused foot pain and injuries. Choosing modern footwear options that offer both style and comfort is a wiser decision.
7. Platform Sneakers: Clunky Appearance and Accidents
Platform sneakers from the 70s were a dismal fashion failure with their exaggerated height and clunky appearance. They made walking difficult and led to accidents. Today's fashion offers more practical and stylish options, making their return less desirable.
8. Rubber and Latex Jumpsuits: Uncomfortable and Restrictive
Rubber and latex jumpsuits were a fashion mishap due to their discomfort and restrictive nature. They caused excessive sweating, skin irritation, and difficulty in movement. Bringing them back would reintroduce these discomforts and outdated trends.
9. Shoulder Pads: Creating an Exaggerated Silhouette
Shoulder pads in the 70s created an exaggerated and boxy silhouette, making people look disproportionate. They were uncomfortable and restricted movement. Embracing modern styles that prioritize comfort and natural body shapes is a better choice.
10. Snake Skin Prints: Unethical Origins and Tacky Appearance
Snake skin prints were a disaster fashion choice due to their unethical origins and association with animal cruelty. Wearing snake skin perpetuates harm to wildlife populations and lacks sophistication in modern fashion. Opting for cruelty-free and sustainable alternatives aligns with ethical values.
---
The Hindustan Herald Is Your Source For The Latest In Business, Entertainment, Lifestyle, Breaking News, And Other News. Please Follow Us On Facebook, Instagram, Twitter, And LinkedIn To Receive Instantaneous Updates. Also Don't Forget To Subscribe Our Telegram Channel @hindustanherald