In a recent address at a US University, Chief Justice of India (CJI) DY Chandrachud shed light on the rationale behind his minority verdict in a landmark same-sex marriage case. He referred to his decision as a 'vote of conscience' and reaffirmed his stance on the matter.
The Significance of CJI's Minority Verdict
During his speech, CJI Chandrachud emphasized the importance of his minority verdict, which allowed queer individuals the right to marry and adopt children. He highlighted that his position differed from that of three other judges on the bench, making his stand a rare occurrence in the history of the judiciary.
Addressing a Distinguished Audience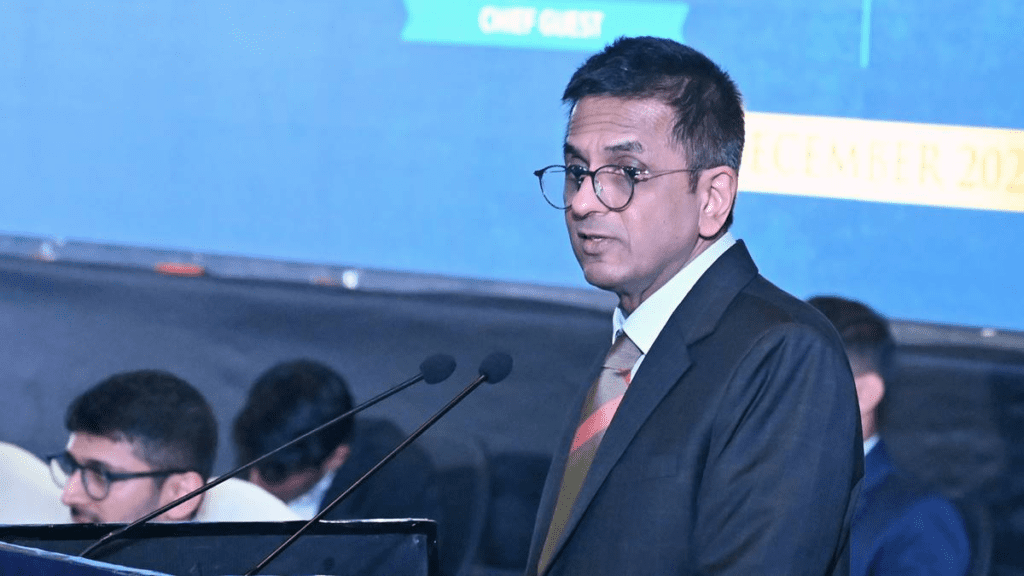 The CJI delivered his speech at the 3rd Comparative Constitutional Law discussion, a joint initiative of Georgetown University Law Center, Washington DC, and the Society for Democratic Rights (SDR), New Delhi. The event focused on 'Perspectives from the Supreme Courts of India and the United States.'
CJI's Personal Perspective
CJI Chandrachud shared insights into the unique nature of his minority verdict. He noted that in Indian legal history, chief justices have rarely found themselves in the minority position, with only 13 such instances. He underscored that his decision was a matter of personal conviction and that he firmly stands by his principles.
Concluding Thoughts
In his address, CJI DY Chandrachud provided an in-depth understanding of the 'vote of conscience' that led to his minority verdict on same-sex marriage, highlighting its significance in the context of Indian legal history. His speech at the US University provided valuable insights into the intersection of law and personal conviction.
---
The Hindustan Herald Is Your Source For The Latest In Business, Entertainment, Lifestyle, Breaking News, And Other News. Please Follow Us On Facebook, Instagram, Twitter, And LinkedIn To Receive Instantaneous Updates. Also Don't Forget To Subscribe Our Telegram Channel @hindustanherald