In a significant political move, AIADMK's General Secretary, Edappadi Palaniswami, has asserted the party's decision to break away from its alliance with the BJP. Palaniswami firmly stated that no external pressure influenced this critical decision.
AIADMK's Decisive Break from BJP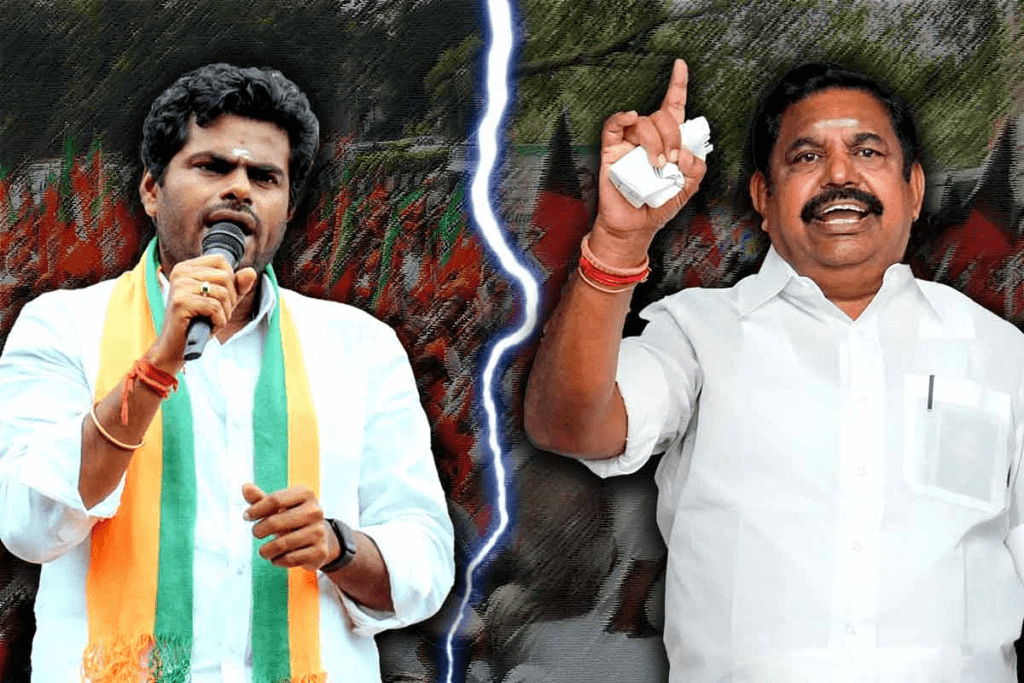 Days after formally terminating its alliance with the National Democratic Alliance (NDA), AIADMK's Edappadi Palaniswami addressed the media to reiterate the party's unwavering commitment to this decision. Palaniswami emphasized that there was no coercion or external influence that led to this historic separation.
Palaniswami on Key Issues
During the press conference held in Salem, AIADMK's General Secretary touched upon several pertinent issues. He declared the party's confidence in securing all parliamentary seats, including Pondicherry, in the upcoming elections. Palaniswami highlighted the strength of the AIADMK alliance and reaffirmed that it was a decision taken independently, free from external pressures.
Challenges and Concerns
While AIADMK is resolute in its new path, Palaniswami acknowledged that some incidents had adversely affected the party's cadres. Additionally, he commented on the INDI alliance, suggesting that it had not yet fully crystallized. He also noted that Tamil Nadu's Chief Minister should have addressed the Cauvery issue before joining the INDI alliance.
Edappadi Palaniswami's statements underscore AIADMK's commitment to its decision to sever ties with the BJP. The party's resolve appears unwavering, even in the face of challenges. The AIADMK's General Secretary firmly stated that external pressures played no role in this significant political shift.
---
The Hindustan Herald Is Your Source For The Latest In Business, Entertainment, Lifestyle, Breaking News, And Other News. Please Follow Us On Facebook, Instagram, Twitter, And LinkedIn To Receive Instantaneous Updates. Also Don't Forget To Subscribe Our Telegram Channel @hindustanherald