The Dallas Mavericks appeared to be outmatched by the Phoenix Suns after two games. The Western Conference semifinals are now tied at 2-2, thanks to a 111-101 Mavericks victory on Sunday, they're second straight since the series shifted to Dallas.
The Mavericks went on a 3-point shooting spree, which flustered Chris Paul, who played less than four minutes in the second half before fouling out early in the fourth. Despite a poor shooting performance from Luka Doncic, Dallas wins and returns to Phoenix for Game 5 with the series still up in the air.
Long-distance scorching effort Mavericks jumped out to a 29-20 first-quarter lead, thanks in large part to their success from beyond the arc, where they shot 8 of 13 in the first quarter. By halftime, they'd made 14 of 24 3-point attempts, tying a franchise playoff record for 3-pointers in any half.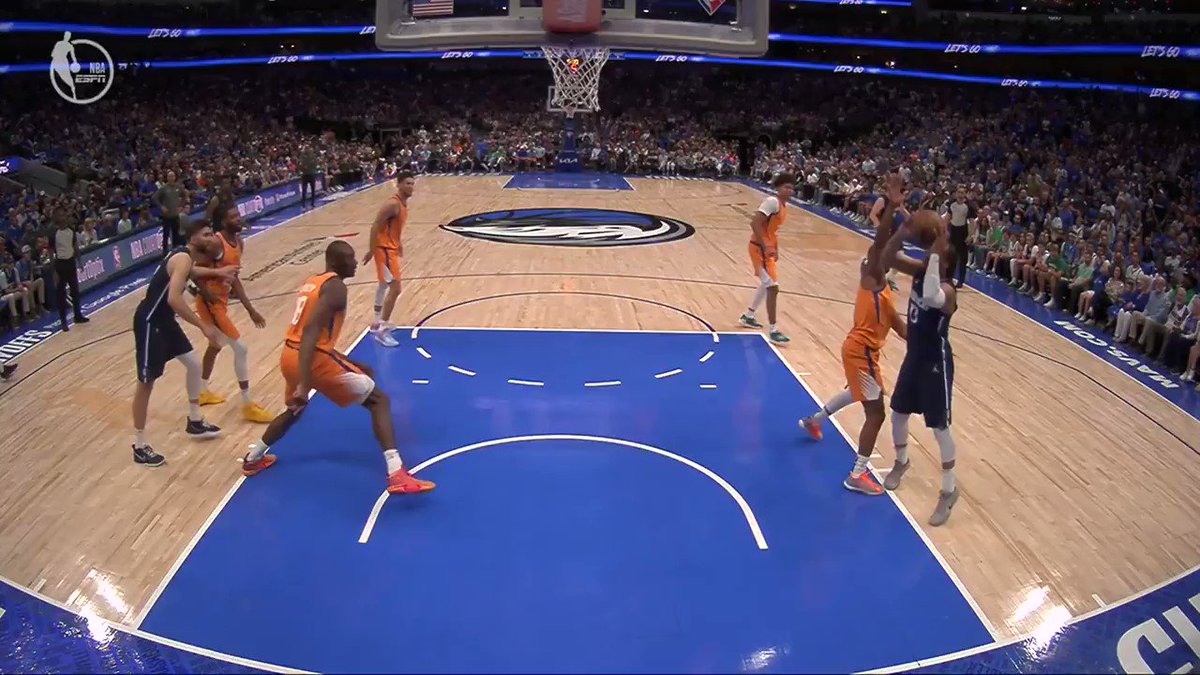 They shot 20 of 42 from long range for the game, good for a 46.5 percent clip against a Suns defense that ranked third in defensive rating during the regular season and stifled the Mavericks in the first two games of the series.Dallas' only blemish from beyond the arc came from Doncic, who connected on just one of his ten attempts. He made an impact elsewhere, however, with a team-high 26 points, 11 assists, and four rebounds. His four steals were responsible for nearly one-quarter of the Suns' 17 turnovers on the day.Chris Paul struggles and fouls out early in the game.Meanwhile, Paul was far from the form that helped the Suns cruise to victories in Games 1 and 2 at home. He made his first basket with 6:19 left in the second quarter. He made a critical error in the final seconds of the half, setting the stage for his early exit. Paul drove to the basket with five seconds left in the half for a floater that bounced off the rim. With 1.1 seconds left in the half, he made contact with Doncic while attempting to corral the rebound, sending Doncic to the free-throw line.