In a recent development, the Bharatiya Janata Party (BJP) has announced the rescheduling of its Central Election Committee (CEC) meeting, originally planned for September 30 and October 1. The meeting will now take place on a single day, October 1.
Meeting Date Consolidated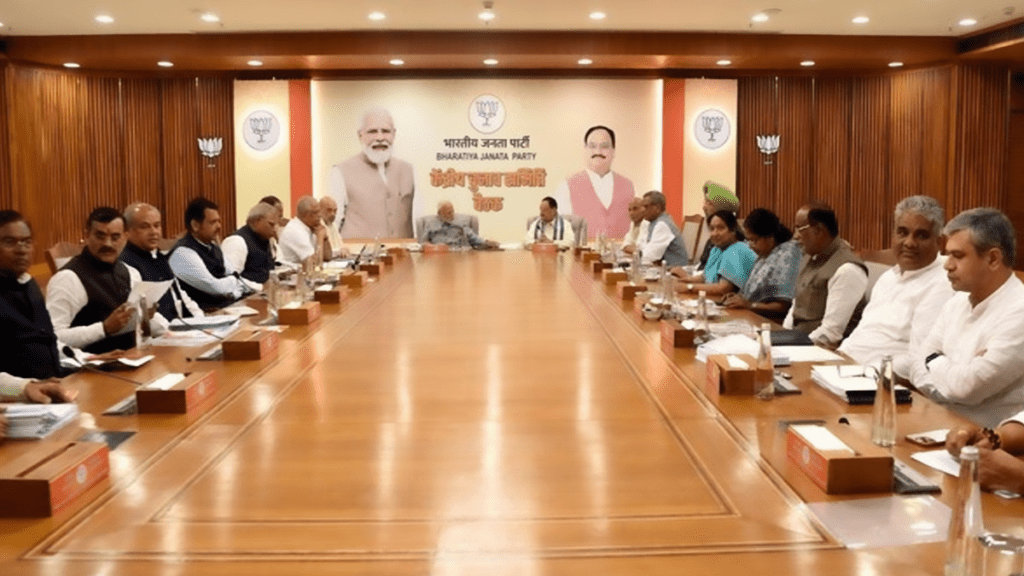 The BJP Central Election Committee Meeting, initially slated for a two-day affair on September 30 and October 1, has been consolidated into a single-day event, scheduled exclusively for October 1.
Revised Schedule
The BJP's decision to consolidate the meeting into a single day brings about a change in its election committee's schedule. This alteration may have implications for the party's strategy and decision-making process as they prepare for the upcoming assembly elections in Chhattisgarh and Rajasthan.
Significance of the Meeting
The CEC meeting holds immense significance for the BJP as it plays a crucial role in finalizing the party's candidates for the upcoming assembly polls. The decisions made during this meeting can have a profound impact on the party's electoral prospects and overall political strategy.
Political Implications
The rescheduling of the CEC meeting to a single day suggests that the BJP is keen on streamlining its candidate selection process. This move could be a strategic decision aimed at ensuring a more cohesive and coordinated approach to the upcoming assembly elections.
As the BJP Central Election Committee meeting approaches on October 1, stay tuned for updates on candidate selections and the party's electoral strategies in Chhattisgarh and Rajasthan.
---
The Hindustan Herald Is Your Source For The Latest In Business, Entertainment, Lifestyle, Breaking News, And Other News. Please Follow Us On Facebook, Instagram, Twitter, And LinkedIn To Receive Instantaneous Updates. Also Don't Forget To Subscribe Our Telegram Channel @hindustanherald