In the realm of space exploration, India's Chandrayaan missions have garnered global attention. This week, our "Science For Everyone" column delves into the intricacies of Chandrayaan-2's setback and the strategic alterations by the Indian Space Research Organisation (ISRO) to guarantee Chandrayaan-3's triumphant landing on the Moon's surface.
Chandrayaan-2's Setback and Ambitious Redemption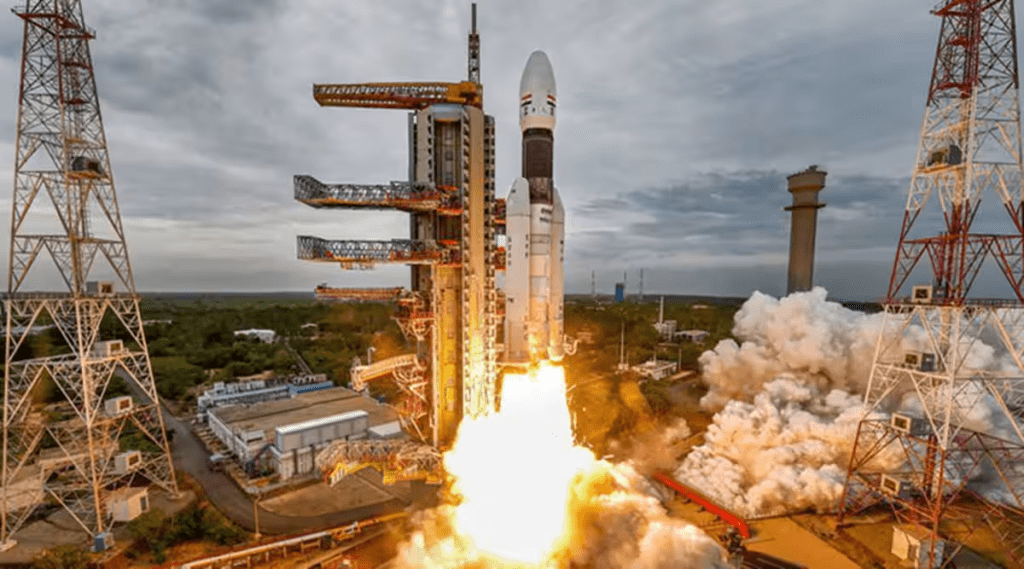 Chandrayaan-2, India's second lunar expedition, was marred by the disappointment of Vikram, the lander, failing to achieve a smooth lunar landing. While the mission's other components thrived, Vikram's crash-landing highlighted the challenges in executing such complex operations.
The Crux of Chandrayaan-3's Transformation
ISRO's response to Chandrayaan-2's mishap has been a comprehensive reevaluation of the Vikram lander's design and capabilities for Chandrayaan-3. These adaptations aim to substantially increase the likelihood of a successful landing, particularly on the Moon's south pole.
Strategic Enhancements Enabling Success
The modifications orchestrated by ISRO are multifaceted and strategic in nature. They encompass reinforced landing legs, advanced sensors, an expanded solar array, sophisticated software, optimized engine configurations, and enhanced engine throttling. This collaborative effort enhances Chandrayaan-3's prospects of achieving a secure and precise lunar landing.
The Power of Redundancy and Adaptation
One significant adjustment involves the transition from five 800 Newton engines on Chandrayaan-2's Vikram to four throttleable engines on Chandrayaan-3. This revision, coupled with the integration of a Laser Doppler Velocimeter, fortified landing legs, and redundancy measures, assures autonomous landing even under adverse circumstances.
Elevated Sensing and Informed Decision-Making

Chandrayaan-3's Vikram boasts more advanced and responsive sensors compared to its predecessor. This advancement empowers the lander to swiftly make informed decisions during the critical landing phase, enabling real-time adjustments for impeccable precision.
Empowering Solar Energy and Adaptive Software
Notably, the solar array on Chandrayaan-3's Vikram is endowed with a heightened power generation capacity. A larger array ensures consistent and reliable power during lunar descent and subsequent activities. Moreover, the lander's software has been meticulously upgraded, enabling effective maneuvering even in the face of unexpected anomalies.
Fueled for Success and Improved Hazard Detection
Chandrayaan-3's Vikram features refined throttling capabilities, facilitating controlled adjustments during descent. Additionally, the switch from five to four engines optimizes fuel storage and equips the lander to manage unexpected scenarios adeptly. Improved instruments enable Vikram to efficiently identify potential hazards during landing, further enhancing precision and safety.
Chandrayaan-3's Ascent: Anticipated Triumph
The culmination of these enhancements manifests in Chandrayaan-3's imminent lunar descent. With its reinforced landing legs, advanced sensors, expanded solar array, and refined engines, Vikram is poised for a historic landing on the Moon's south pole.
As the countdown to Chandrayaan-3's landing on August 23, at approximately 5:57 pm IST, commences, the amalgamation of cutting-edge technology and strategic innovation stands as a testament to ISRO's unwavering commitment to lunar exploration and scientific advancement.
---
The Hindustan Herald Is Your Source For The Latest In Business, Entertainment, Lifestyle, Breaking News, And Other News. Please Follow Us On Facebook, Instagram, Twitter, And LinkedIn To Receive Instantaneous Updates. Also Don't Forget To Subscribe Our Telegram Channel @hindustanherald