In an exclusive interview with ABP Live, content creator Charlie, fondly known as the 'Bihari Korean,' opens up about his life in Patna, the capital city of Bihar. Charlie's unique identity as a Korean who fluently speaks Hindi with an authentic Bihari touch has gained him immense popularity on social media, particularly with his 40 Kahani viral video.
Fluent Hindi and a Fusion of Cultures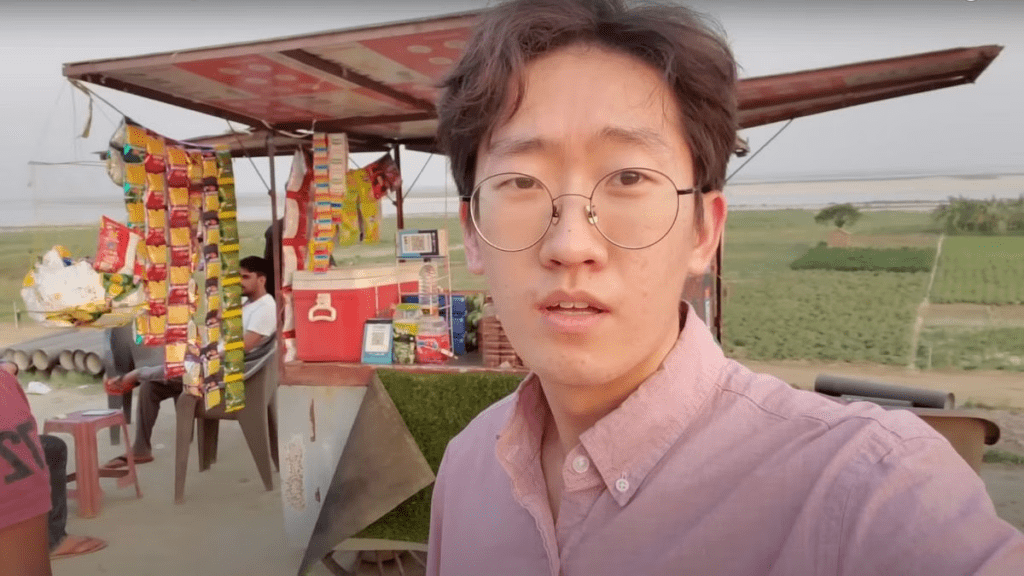 Charlie's journey to India began when his parents moved to Patna for his father's Ph.D. in Public Administration. Growing up in Patna, he developed fluent Hindi, having spent about 20 years in the city and completing his education there.
Inspiration for Content Creation and Personal Style
From a young age, Charlie showed an interest in lip-syncing songs and watching movies. Inspired by YouTuber KC Nightstar, he decided to embark on his content creation journey after his military training in 2020. Charlie aims to showcase his unique personality authentically, avoiding the use of slangs for views and focusing on being his genuine self.
Future Plans and Collaborations
As a content creator, Charlie intends to enhance his sustainability on YouTube by creating engaging and relatable content. He dreams of collaborating with singer Armaan Mallik, a huge fan of his, to further expand his reach and influence.
Viral Video and Unexpected Fame
Charlie's viral video, created in collaboration with an old friend, unexpectedly brought him widespread attention and admiration. Although he did not anticipate such popularity, he remains determined to continue improving and meeting his audience's expectations.
Favourites and Facing Challenges
Charlie reveals that his favourite actor is Aamir Khan, with 'Lagaan' and '3 Idiots' as his top films. As for challenges, he initially faced some issues with his accent while speaking English, but he remains unaffected by them and stays focused on his content.
Gratitude for the Audience's Love and Support
Charlie feels grateful and blessed for the love and appreciation he receives from audiences across nations. He remains committed to delivering content that resonates with his viewers and aims to continue connecting with them through his authentic creations.
---
The Hindustan Herald Is Your Source For The Latest In Business, Entertainment, Lifestyle, Breaking News, And Other News. Please Follow Us On Facebook, Instagram, Twitter, And LinkedIn To Receive Instantaneous Updates. Also Don't Forget To Subscribe Our Telegram Channel @hindustanherald