In the aftermath of a violent protest in Maharashtra's Jalna, Chief Minister Devendra Fadnavis has reached out to Manoj Jarange Patil, a prominent leader in the Maratha agitation. The protest, sparked by demands for Maratha reservation, took a turbulent turn, prompting Fadnavis to initiate discussions to address the situation.
Political Figures Join the Conversation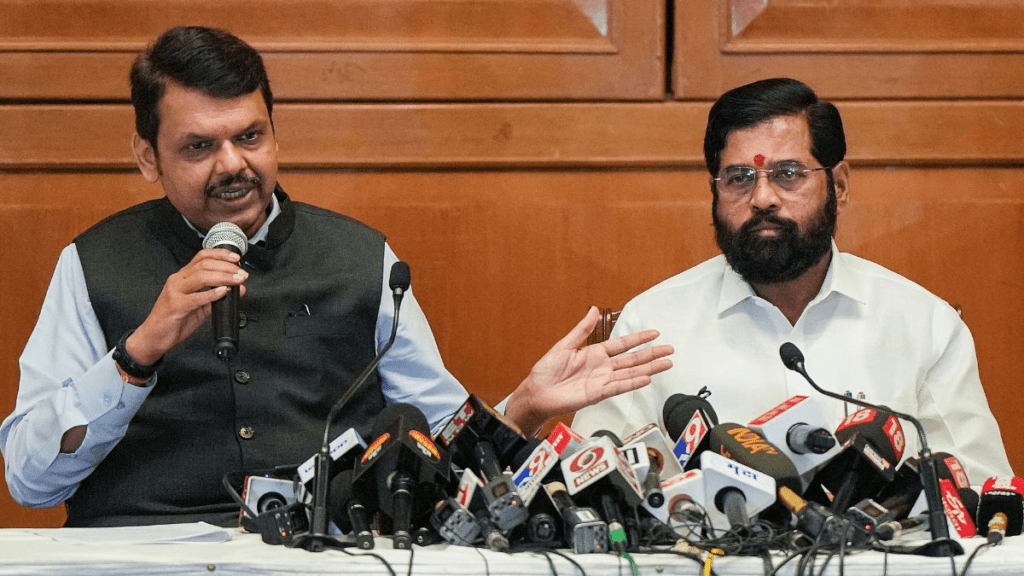 Rajya Sabha MP Udayanraje Bhosale, a descendant of Chhatrapati Shivaji Maharaj, also called for discussions on the matter with CM Eknath Shinde. Fadnavis has assured Jarange Patil that justice will prevail regarding the incident that unfolded in Jalna.
Government's Stance
The Deputy Chief Minister's office in Maharashtra expressed optimism about a forthcoming meeting with leaders of the Maratha agitation. A Cabinet subcommittee is scheduled to convene later today to deliberate on the issue of Maratha reservation, with CM Eknath Shinde and both Deputy CMs in attendance.
Protest Escalates to Violence
The protest initially took the form of a hunger strike by Patil, demanding Maratha community reservation, conducted at Antarwali Sarathi village in Jalna since Tuesday. However, the situation escalated into violence on Friday when authorities attempted to relocate Patil to a hospital.
Violent Clashes
As violence erupted, police resorted to baton charges and deployed tear gas to disperse the protesters. The clash resulted in injuries to numerous individuals, including 40 police personnel. In addition, more than 15 state transport buses were set on fire, leading to over 360 individuals being booked in connection with the violence.
---
The Hindustan Herald Is Your Source For The Latest In Business, Entertainment, Lifestyle, Breaking News, And Other News. Please Follow Us On Facebook, Instagram, Twitter, And LinkedIn To Receive Instantaneous Updates. Also Don't Forget To Subscribe Our Telegram Channel @hindustanherald