Fardeen Khan, the actor who has been absent from the limelight for a considerable period, pleasantly surprised his fans and social media followers by sharing a shirtless selfie. The post, made on Thursday, has garnered substantial attention and reactions from not only his fans but also fellow industry colleagues. Let's delve into the details of this intriguing update.
A New Look and Remarkable Transformation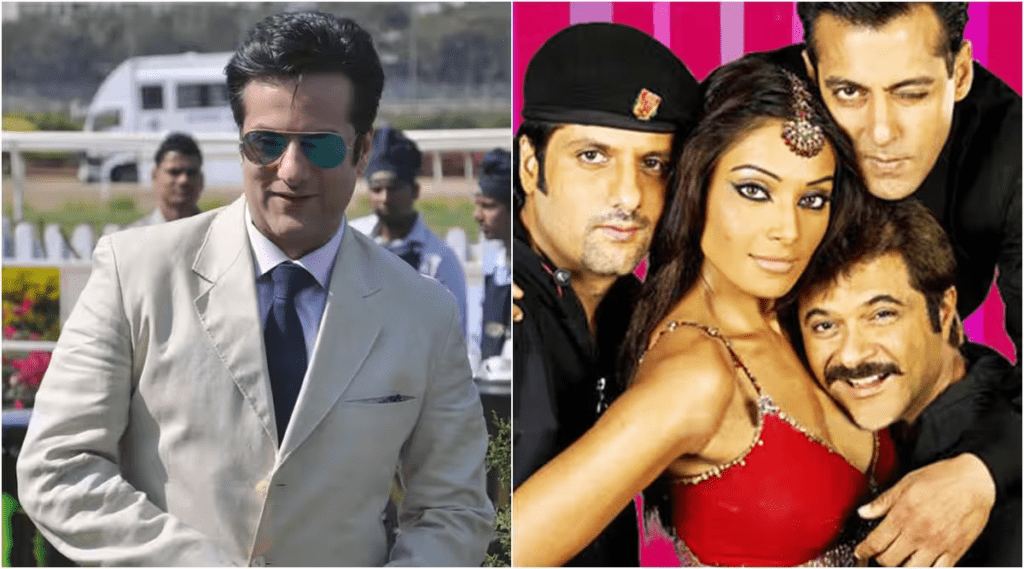 Fardeen Khan, known for his roles in films like 'No Entry', has been away from the public eye for several years. However, his recent selfie showcases a noteworthy transformation that has captivated the interest of his admirers. The actor's dedication to his fitness and physique is evident in the picture, as he confidently reveals his toned body while relaxing on a picturesque beach.
Basking in the Scenic Beauty
The selfie captures Fardeen Khan standing on the beach shore, surrounded by icy waves and an evening sky filled with clouds. The serene backdrop complements his appearance, allowing his sharp jawline and sculpted figure to shine through. With a focused expression, he strikes a pose that exudes confidence and style.
"Sun, Sea, Sunset" – A Perfect Moment
The actor accompanies his captivating selfie with a caption that reads, "Sun, sea, sunset. A perfect end to a beautiful day." This poetic description adds to the ambiance of the image, emphasizing the tranquil moment captured in the photograph.
Admirable Reactions
The post has not only resonated with Fardeen Khan's fans but has also garnered the attention of his industry peers. Actress Dia Mirza expressed her enthusiasm by commenting, "Here comes the sun… shine on my friend!" Riteish Deshmukh, another Bollywood actor, praised Fardeen Khan with the words, "Smashing FK (Fardeen Khan)!!!!!!" Abhishek Bachchan responded with an emoji of fire, and Bobby Deol added numerous heart and flame emojis, showcasing their appreciation for the actor's transformation.
An Upcoming Project
Amidst the excitement generated by his selfie, Fardeen Khan is set to make a return to the big screen. His upcoming project 'Visfot', starring Riteish Deshmukh, is an adaptation of the Venezuelan film 'Rock, Paper, Scissors'. Directed by Kookie Gulati, the film marks Fardeen Khan's return to the cinematic world after a significant hiatus.
A Legacy in Bollywood
Fardeen Khan, the son of legendary actor Feroz Khan, made his Bollywood debut in 1998 with the film 'Prem Aggan'. Throughout his career, he has played notable roles in films such as 'Jungle', 'Heyy Babyy', and 'No Entry'. His enduring presence in the industry has contributed to his lasting legacy.
As Fardeen Khan continues to captivate the attention of his fans and colleagues with his captivating selfie, anticipation builds for his return to the silver screen with 'Visfot'. His dedication to his fitness and impressive transformation stands as a testament to his commitment to his craft and his enduring presence in the world of entertainment.
---
The Hindustan Herald Is Your Source For The Latest In Business, Entertainment, Lifestyle, Breaking News, And Other News. Please Follow Us On Facebook, Instagram, Twitter, And LinkedIn To Receive Instantaneous Updates. Also Don't Forget To Subscribe Our Telegram Channel @hindustanherald