The past seven days have witnessed Bitcoin (BTC) achieving a high price of $26,401.24. This article delves into the current state of the cryptocurrency market, highlighting significant developments and upcoming events.
FTX's $3.4 Billion Crypto Asset Liquidation Sparks Concerns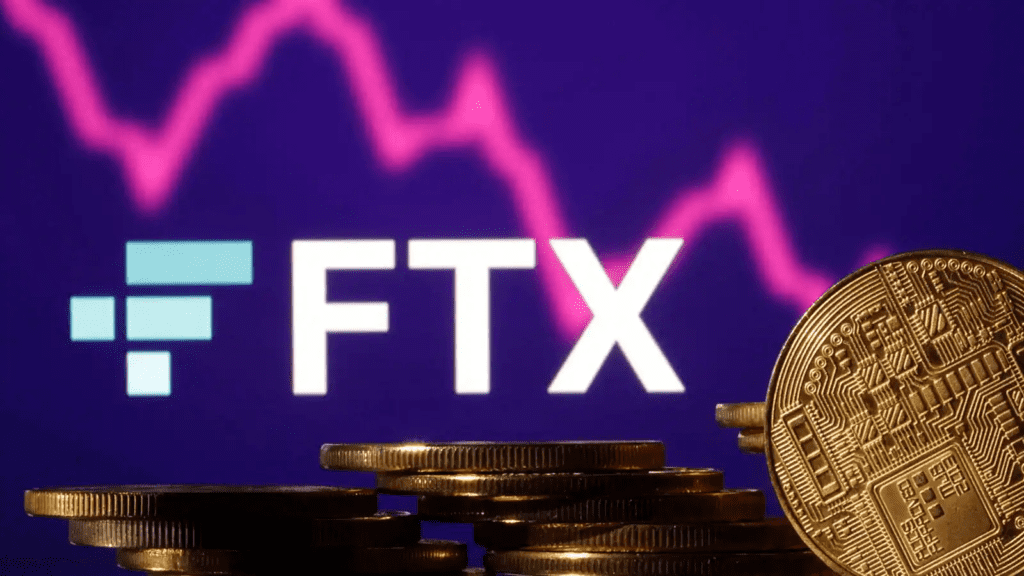 FTX, the embattled cryptocurrency company, is once again in the headlines as it aims to liquidate crypto assets worth $3.4 billion. This move has generated a negative sentiment among investors, casting a shadow over the overall market outlook.
G20 Summit 2023 Offers Hope for Crypto Regulation
Despite the cloud of uncertainty surrounding FTX, the recently concluded G20 Summit in New Delhi has provided a glimmer of hope for cryptocurrency regulation. The official leaders' statement from the summit highlighted the potential benefits of central bank digital currencies (CBDCs) in the crypto space. The outcome of the next G20 finance meeting in October remains eagerly awaited, as it could translate into positive developments for the industry.
Crypto Market Volatility Remains a Constant
It's important to note that the cryptocurrency market is inherently volatile, making it challenging to predict future behavior accurately. This article aims to help investors stay informed about current market conditions, recent events, and upcoming occurrences. However, readers are strongly advised to conduct their own research before making investment decisions in this unpredictable market.
Recent Crypto Price Movements
Last Monday, the overall cryptocurrency market capitalization stood at $1.05 trillion, with Bitcoin trading at approximately $26,000, and Ethereum at around $1,640. However, in just a week, the market cap dipped to $1.03 trillion.
Notable Figures: Fear and Greed Index
The overall market fear and greed index, according to CoinMarketCap, currently registers at 'Fear,' with a score of 35 out of 100. This index reflects market sentiment and suggests that fear predominates among investors.
Bitcoin and Ethereum Price Fluctuations
Over the past week, Bitcoin reached its peak at $26,401.24 on September 8th, while its lowest point was $25,476.79 on September 6th. Ethereum followed a similar pattern, with a high of $1,654.83 on September 8th and a low of $1,604.89 on September 10th.
FTX's Impending Liquidation
FTX is on the verge of obtaining legal approval for the liquidation of approximately $3.4 billion worth of cryptocurrencies. Speculations suggest that this approval could come as early as September 13th, raising concerns among stakeholders about its potential impact on the market. FTX plans to sell digital assets worth up to $100 million weekly, with the option to extend this limit to $200 million.
Transparency in FTX Compensation
In a comprehensive court submission spanning over 180 pages, financial consultants representing FTX have disclosed details of individuals and entities that received compensation as part of the company's marketing campaigns. Notable personalities like Shaquille O'Neal, Naomi Osaka, David Ortiz, and Trevor Lawrence are among the recipients of these payments. This disclosure is crucial for assessing whether these payments align with the criteria for insolvent firms to reclaim funds.
Positive Signals from G20 Summit
Prime Minister Narendra Modi announced that the G20 leaders had unanimously agreed on a leaders' declaration during the New Delhi summit. This achievement was attributed to the collaborative efforts of all participating teams. Notably, it signifies progress in the long-debated global coordination regarding cryptocurrency regulation. Finance Minister Nirmala Sitharaman emphasized the growing international consensus on policies related to virtual digital assets (VDAs) and pledged support for the International Monetary Fund (IMF) and the Financial Stability Board (FSB) in establishing a globally coordinated regulatory framework for cryptocurrencies.
Looking Ahead: G20 Finance Meeting in October
The next G20 finance ministers and central bank governors' meeting scheduled for October will deliberate on the IMF-FSB paper concerning crypto assets. This meeting holds the potential to shape the future regulatory landscape of cryptocurrencies.
Insights from Crypto Traders
Mudrex co-founder and CEO Edul Patel shared his insights, stating that Bitcoin has been trading above $25,700 over the weekend. While the price briefly surpassed $26,000 on Friday, the market witnessed a struggle between bullish and bearish sentiments. Bitcoin currently faces resistance at $26,500, with support expected at $25,300. Patel suggests that Bitcoin may trade sideways in the coming days, while Ethereum maintains its position above $1,600.
WazirX Vice President Rajagopal Menon emphasized the G20 leaders' focus on the Common Reporting Standard and Crypto-Asset Reporting Framework, indicating an emerging ecosystem of transparency in data. Menon also highlighted concerns that FTX's potential liquidation might trigger asset sell-offs in the coming weeks. Additionally, he noted the continued influx of venture capital into decentralized finance (DeFi) projects, with hundreds of millions invested this year.
It is crucial to acknowledge the speculative and risky nature of crypto products and NFTs, which remain unregulated. There may be limited regulatory recourse for losses in such transactions. Cryptocurrency is not recognized as legal tender and is subject to market risks. Readers are strongly advised to seek expert advice, thoroughly review offer documents and related literature, and carefully consider the risks before making any cryptocurrency investments.
---
The Hindustan Herald Is Your Source For The Latest In Business, Entertainment, Lifestyle, Breaking News, And Other News. Please Follow Us On Facebook, Instagram, Twitter, And LinkedIn To Receive Instantaneous Updates. Also Don't Forget To Subscribe Our Telegram Channel @hindustanherald