During the intense India vs Australia World Cup final, former cricketer Harbhajan Singh found himself in hot water as netizens criticized him for a sexist comment directed at Bollywood actors Anushka Sharma and Athiya Shetty. The incident, which occurred while the two actresses were present at the Narendra Modi Stadium in Ahmedabad supporting their cricketer husbands Virat Kohli and KL Rahul, quickly went viral, sparking outrage online.
The Controversial Comment
Harbhajan Singh, known for his outspoken nature, openly wondered about the cricket knowledge possessed by Anushka Sharma and Athiya Shetty. The comment, viewed as derogatory and sexist, drew swift condemnation from a section of the internet, overshadowing the already disappointing performance of team India on the cricket field.
Celebrities in the Spotlight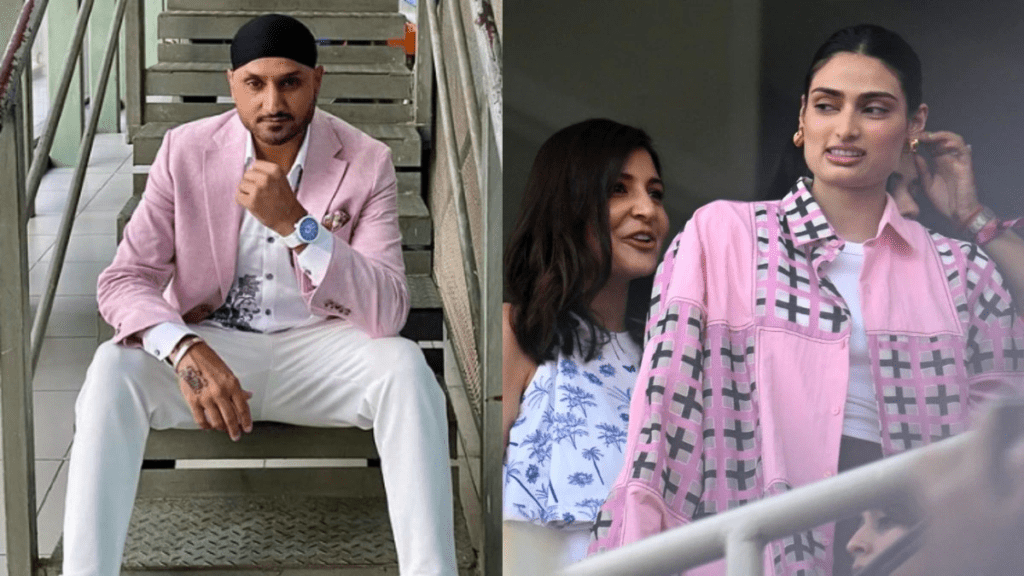 Anushka Sharma and Athiya Shetty, who were innocently attending the World Cup final to support their husbands, Virat Kohli and KL Rahul, respectively, became unintended targets of criticism. The incident sheds light on the challenges female celebrities face when attending sporting events and the scrutiny they endure, even when their presence is simply to enjoy the game.
Social Media Backlash
The backlash against Harbhajan Singh unfolded on social media platforms, with netizens expressing their disappointment and calling out the cricketer for perpetuating stereotypes. The incident highlights the importance of promoting respectful and inclusive dialogue, even in the high-pressure environment of a World Cup final.
As the controversy surrounding Harbhajan Singh's remarks continues to unfold, it prompts a broader conversation about the role of public figures in promoting positive and inclusive narratives. The incident serves as a reminder that comments made during high-profile events can have a significant impact, emphasizing the need for responsible communication in the public sphere.
---
The Hindustan Herald Is Your Source For The Latest In Business, Entertainment, Lifestyle, Breaking News, And Other News. Please Follow Us On Facebook, Instagram, Twitter, And LinkedIn To Receive Instantaneous Updates. Also Don't Forget To Subscribe Our Telegram Channel @hindustanherald