The Haryana Assembly witnessed a tumultuous session on Monday as members of the Congress party, led by Leader of the Opposition Bhupinder Hooda, demanded the resignation of Minister Sandeep Singh in connection with a sexual harassment allegation. The opposition's demand was accompanied by discussions about the recent Nuh violence. Amidst growing outrage, the Assembly was postponed for 30 minutes. The incident unfolded during the Zero Hour, with Congress members pressing for Singh's resignation due to a charge sheet filed against him by the Chandigarh Police.
Rejection of Resignation Demand and Backlash from Congress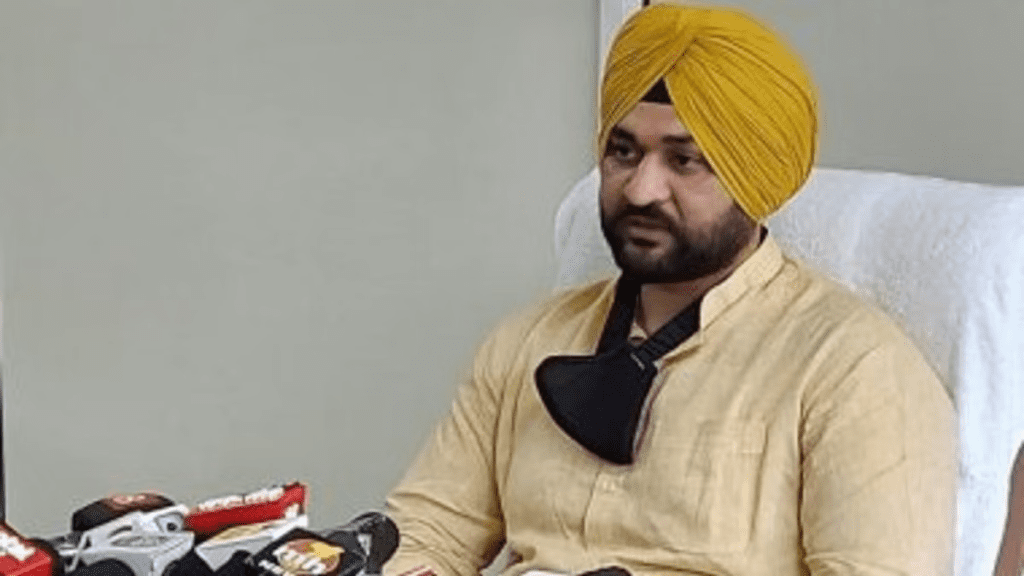 Chief Minister Manohar Lal Khattar rejected the opposition's demand for Minister Singh's resignation, leading to an intensified confrontation. BJP legislators, including Singh, showed their support by banging the benches, while Congress members hastened to the Well of the House. The Speaker informed the Congress members that the matter was under consideration and could not be discussed due to its sub-judice status.
Police Report and High Court Consideration
The Chandigarh Police Department had filed a final report against Minister Singh in court, based on allegations of sexual harassment made by a junior sports coach from Haryana. Concurrently, discussions emerged about the Nuh violence issue. The Speaker indicated that the Nuh violence case was still under consideration by the Supreme Court, thereby implying that it couldn't be deliberated upon in the Assembly.
Calls for High Court Judge-Monitored Investigation
Congress leader Kiran Choudhary highlighted the importance of addressing issues related to law and order. Hooda and other Congress members emphasized the need for a high court judge-monitored investigation into the Nuh violence, alleging that the government was evading this responsibility.
Home Minister's Statements and Subsequent Adjournment
Amidst the chaos, Home Minister Anil Vij stated that the events in Nuh were deeply troubling. He remarked on the importance of maintaining a secular nation where people can freely practice their chosen religion. However, his comments stirred further turmoil, with Congress members responding vehemently. The House was subsequently adjourned for a lunch break, while tensions persisted.
Nuh Violence and Legal Proceedings
The Nuh violence occurred in July, resulting from clashes during a Vishva Hindu Parishad procession. Communal violence ensued, resulting in the loss of lives. In response, a demolition campaign was initiated in Nuh. This campaign, however, faced legal intervention, with the high court taking suo motu cognisance and ordering a halt to the operation. The top court even raised the question of whether the demolition campaign amounted to "ethnic cleansing."
---
The Hindustan Herald Is Your Source For The Latest In Business, Entertainment, Lifestyle, Breaking News, And Other News. Please Follow Us On Facebook, Instagram, Twitter, And LinkedIn To Receive Instantaneous Updates. Also Don't Forget To Subscribe Our Telegram Channel @hindustanherald