In a shocking turn of events, the husband of prominent Bharatiya Janata Party (BJP) leader Sana Khan has been apprehended for her murder. The latest details are as follows:
Arrest and Admission
Amit Sahu, identified as Sana Khan's husband, has been arrested in connection with her murder.
Sahu has reportedly confessed to his involvement in the crime, leading to his arrest.
Collaborative Efforts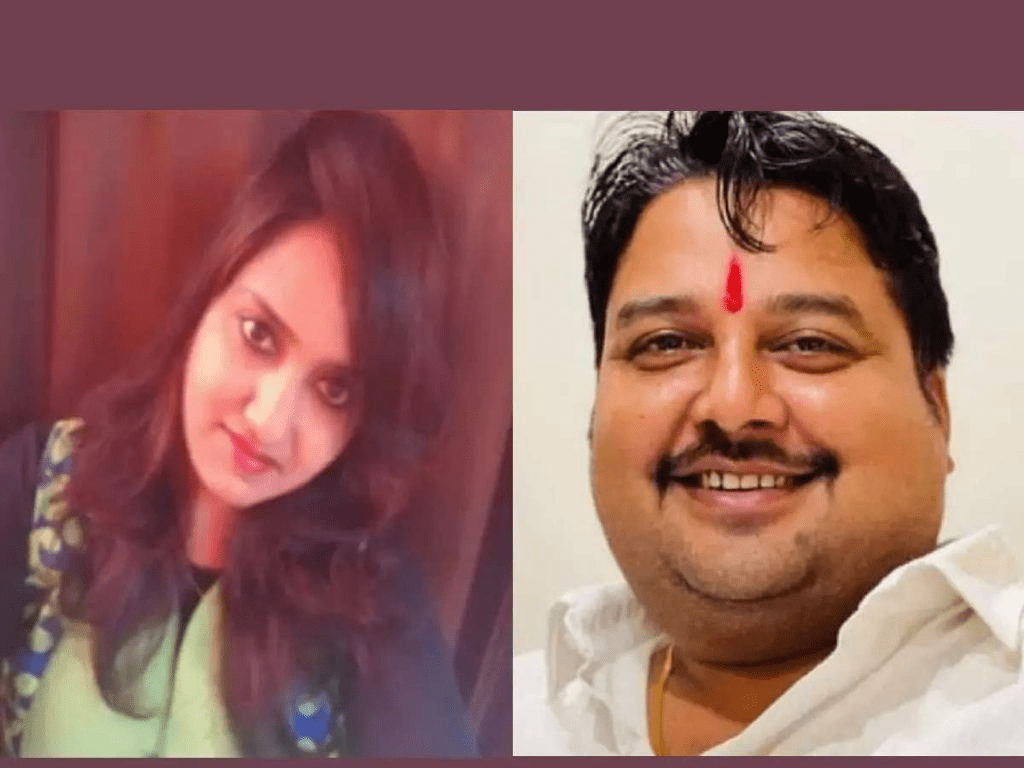 The arrest was executed in collaboration with Nagpur Police, resulting in the detention of Sahu and another individual from the Ghora Bazar area in Jabalpur, Madhya Pradesh.
This joint operation highlights the significance of inter-agency cooperation in solving complex cases.
Mysterious Disappearance
The development follows the mysterious disappearance of Sana Khan, a high-ranking member of BJP's Maharashtra unit.
Sana, who resided in Nagpur, was last seen during her visit to Jabalpur, after which her whereabouts remained unknown.
Marital Discord and Potential Motive
Initial findings suggest that the murder could be linked to ongoing disputes between Sana Khan and her husband, centered around financial matters.
This tragic incident underscores the grim consequences that can stem from domestic conflicts.
Profile of the Accused
Amit Sahu, who operated a roadside eatery near Jabalpur, not only stands accused of the murder but is also implicated in other criminal activities.
Surprisingly, Sahu was reportedly involved in the illegal trade of liquor, allegedly using his eatery as a front for these unlawful activities.
Disturbing Details Uncovered
Investigations have revealed that Sana Khan's body was disposed of in the Hiran River, a considerable distance away from Jabalpur.
This chilling detail raises questions about the extent of planning and premeditation involved in the crime.
Heartrending Family Account
According to Sana Khan's family, her last known location was Jabalpur, where she had traveled to meet her husband on August 1.
After arriving in Jabalpur, she contacted her mother but then suddenly went missing, leaving her family distraught.
Thorough Investigation Underway
Law enforcement agencies are conducting an intensive investigation to unravel the circumstances surrounding this tragic incident.
The meticulous approach to the inquiry aims to ensure justice for Sana Khan and her grieving family.
The arrest of Sana Khan's husband has sent shockwaves through the community, casting a spotlight on the darker aspects of domestic disputes. As the investigation progresses, the nation awaits further updates on this heart-rending case.
---
The Hindustan Herald Is Your Source For The Latest In Business, Entertainment, Lifestyle, Breaking News, And Other News. Please Follow Us On Facebook, Instagram, Twitter, And LinkedIn To Receive Instantaneous Updates. Also Don't Forget To Subscribe Our Telegram Channel @hindustanherald