The latest updates on the ongoing bypolls in India indicate significant shifts in political dynamics. Early trends suggest that the Samajwadi Party (SP) candidates, supported by the I.N.D.I.A bloc, are leading in Uttar Pradesh's Ghosi seat, while the Bharatiya Janata Party (BJP) has taken a commanding lead in both Tripura seats.
SP's Sudhakar Singh Leads in Ghosi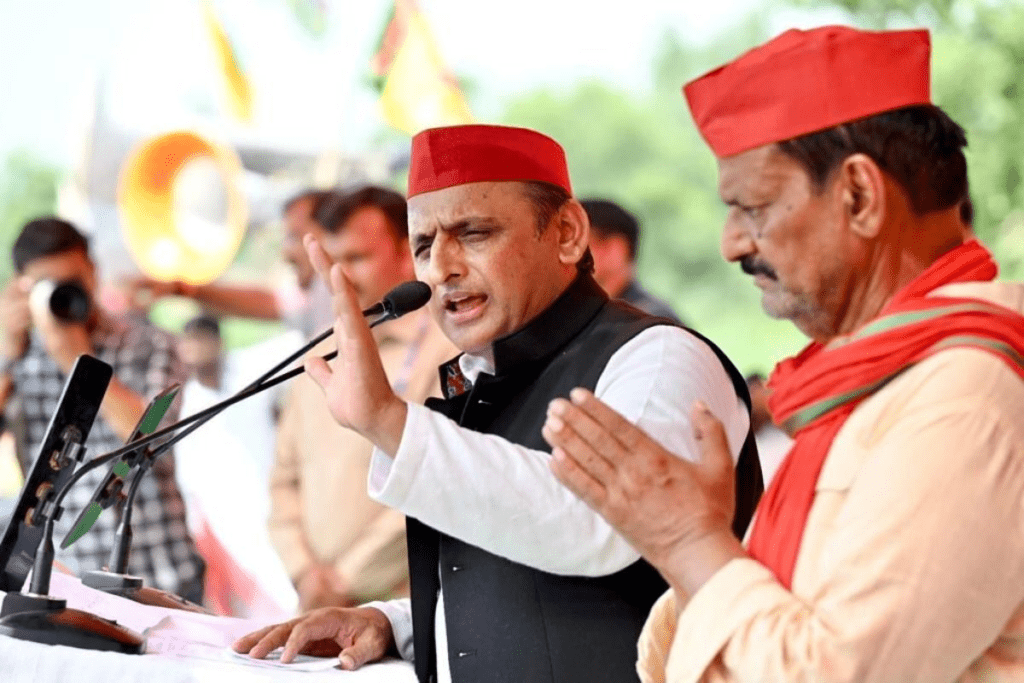 In Uttar Pradesh's Ghosi, the SP candidate Sudhakar Singh, backed by the I.N.D.I.A bloc, is currently in the lead. This development marks the first direct fight between the I.N.D.I.A bloc and the BJP since the formation of the bloc. Sudhakar Singh has garnered more votes than BJP's Dara Singh Chauhan after the third round of counting.
BJP's Stronghold in Tripura
The BJP, which holds power in the state of Tripura, is demonstrating its dominance in the ongoing bypolls. In both Boxanagar and Dhanpur seats, the BJP candidates are leading by substantial margins. Tafajjal Hossain is ahead of CPI(M)'s Mizan Hossain by over 22,000 votes in Boxanagar, while in Dhanpur, BJP's Bindu Debnath has a significant lead of 14,384 votes over CPI(M)'s Kaushik Chanda after four rounds of counting. It's worth noting that the CPI(M) has chosen to boycott the counting process, alleging widespread rigging during the polling.
Other Key Developments in Bypolls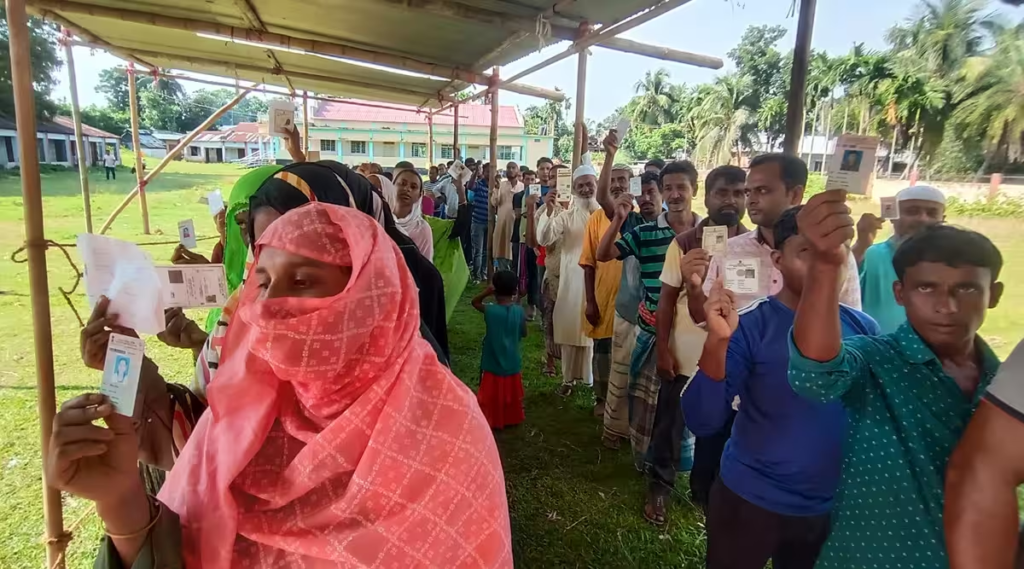 While the focus remains on the high-stakes battles in Ghosi and Tripura, several other constituencies are witnessing interesting electoral dynamics:
Jharkhand: AJSU and JMM Candidates Lead
In Jharkhand's Dumri constituency, All Jharkhand Students Union (AJSU) candidate Yashoda Devi is leading, while Jharkhand Mukti Mocha's (JMM) Bebi Devi is also in the lead. Yashoda Devi has garnered 1265 votes.
Kerala: Congress Candidate Takes the Lead
Kerala's Puthuppally constituency sees UDF's Congress Candidate Chandy Oommen leading in the early trends with a substantial margin of over 11,360 votes. CPI(M) candidate Jaick C Thomas follows closely.
Uttarakhand: Close Battle Unfolds
Uttarakhand's Bageshwar constituency witnesses a closely contested battle between BJP's Parwati Das and Congress candidate Basant Kumar. After three rounds of counting, the BJP is leading by just one vote.
West Bengal: Counting Underway
In West Bengal's Dhupguri, the counting of votes is currently in progress.
The bypolls, held on September 5, 2023, across seven assembly seats in six states, were necessitated either due to the death of sitting MLAs or their resignation. The results of these bypolls are being closely watched for their potential implications on the political landscape.
---
The Hindustan Herald Is Your Source For The Latest In Business, Entertainment, Lifestyle, Breaking News, And Other News. Please Follow Us On Facebook, Instagram, Twitter, And LinkedIn To Receive Instantaneous Updates. Also Don't Forget To Subscribe Our Telegram Channel @hindustanherald