In today's rapidly evolving educational landscape, the demand for innovative teaching methods has surged, aiming to bridge the gap between traditional instruction and the expectations of contemporary learners. As the digital age shapes learning preferences and experiences, educators face the challenge of engaging students effectively. This article explores various innovative teaching strategies that have emerged to capture the attention and interest of learners in this dynamic environment.
Blended Learning: A Harmonious Fusion
Blending Online and In-Person Education
Blended learning, a dynamic approach that combines physical classroom instruction with online resources, has gained prominence as a powerful solution to engage learners and elevate educational outcomes. This approach caters to students' diverse learning paces and preferences by offering both traditional and internet-based learning materials. It allows for flexibility without sacrificing face-to-face engagement, enabling collaborative activities, discussions, and problem-solving during class time.
The Flipped Classroom: Flipping the Script on Learning
Shifting the Learning Paradigm
The flipped classroom approach challenges traditional teaching models by reversing the roles of in-class lectures and at-home study. Educators provide instructional materials, such as video lectures and reading assignments, for students to review outside of class. This transformation reserves classroom time for active learning activities, discussions, and hands-on experiences, fostering deeper understanding and critical thinking. It empowers students to take an active role in their educational journey.
Gamification: Learning Through Play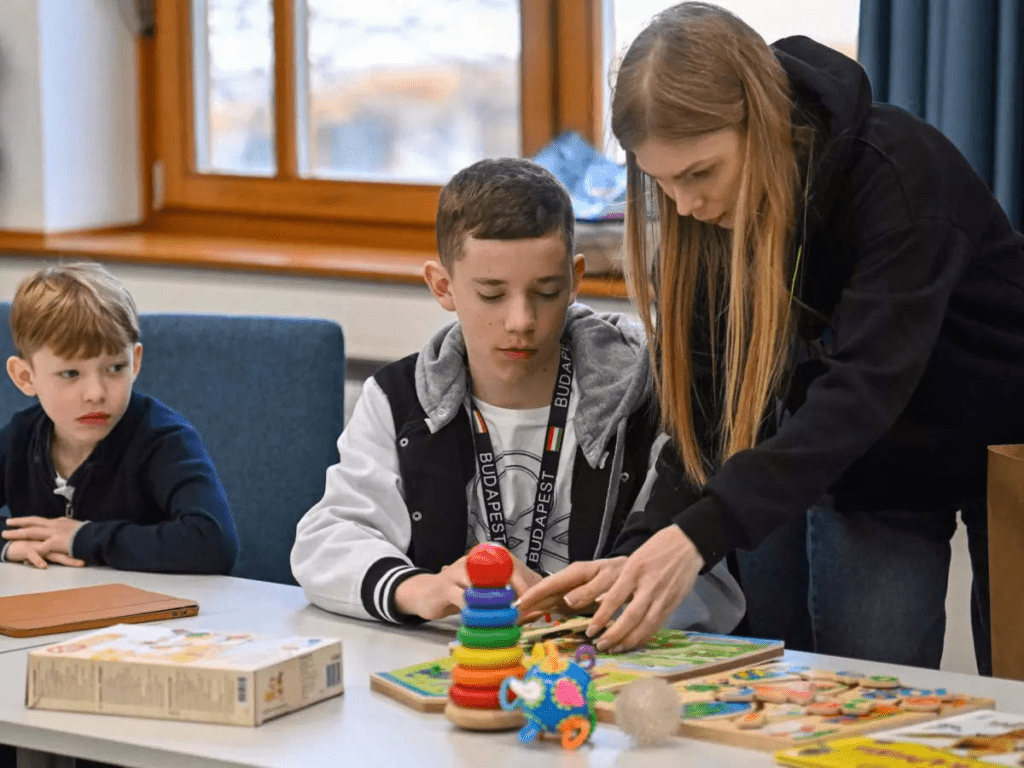 Engaging Through Competition and Interaction
Gamification introduces game elements into educational settings, tapping into humans' innate desire for competition, achievement, and rewards. Quizzes, leaderboards, badges, and interactive simulations transform learning into an immersive experience. Gamified lessons not only capture students' attention but also nurture a sense of accomplishment as they progress through levels, reinforcing learning outcomes. This approach shifts learning from passive to active, fostering deeper understanding and knowledge retention.
Technology's Role: Interactive and Immersive Learning
Leveraging Technology for Enhanced Learning
The rapid advancement of technology has revolutionized education by introducing interactive and immersive experiences. Augmented reality (AR) and virtual reality (VR) technologies allow learners to immerse themselves in historical events, scientific concepts, and complex systems in unprecedented ways. Interactive whiteboards, software, and digital platforms facilitate collaboration, quick feedback, and dynamic information delivery, redefining education's future.
Personalized Learning: Empowering Individual Progress
Tailoring Education to Individual Needs
Recognizing that every student possesses unique strengths, weaknesses, interests, and learning styles, personalized learning has emerged as a transformative educational approach. By placing students at the center of their learning experience, personalized learning empowers and engages learners. This approach embraces diversity, creating a more inclusive and effective educational environment by addressing each learner's distinct requirements.
Peer Teaching and Collaboration: Learning from Each Other
Fostering Collaborative Learning
Education thrives on collaboration, where participants share their views, experiences, and expertise to enrich the learning process. Peer teaching and collaboration offer dynamic alternatives to standard teacher-student interactions. Through these methods, students not only enhance their comprehension of subjects but also cultivate essential life skills. Collaborative learning enhances teamwork, communication, and ownership over one's learning path, preparing students for a world where interaction and mutual learning are crucial.
Cultivating Curiosity: Igniting the Spark
Nurturing Lifelong Curiosity
Curiosity, a driving force behind human growth and innovation, shapes our understanding of the world. Cultivating and nurturing innate curiosity is vital for lifelong learning. Educators can spark learners' curiosity by initiating courses with thought-provoking questions or captivating scenarios, capitalizing on their natural inclination to inquire and explore. Fostering curiosity propels progress, encourages critical thinking, and ensures a continuous drive for discovery.
Incorporating Current Events: Bridging Theory and Reality
Connecting Classroom Learning to the Real World
Education transcends textbooks and classrooms; it extends to everyday life. Incorporating current events into classroom instruction narrows the gap between theoretical learning and real-world application. This approach broadens students' learning experiences, fosters critical thinking, and equips them with the skills needed to navigate a rapidly changing world. By linking theory with reality, students gain a deeper comprehension of subjects and become responsible, informed members of society.
As the educational landscape undergoes transformation, innovative teaching methods emerge as crucial instruments to engage students effectively. These strategies, including blended learning, flipped classrooms, gamification, personalized learning, collaborative peer teaching, curiosity cultivation, and current event integration, collectively drive education forward. By combining tradition and innovation, educators nurture a passion for learning, preparing students to lead, excel, and contribute significantly in an ever-evolving world.
---
The Hindustan Herald Is Your Source For The Latest In Business, Entertainment, Lifestyle, Breaking News, And Other News. Please Follow Us On Facebook, Instagram, Twitter, And LinkedIn To Receive Instantaneous Updates. Also Don't Forget To Subscribe Our Telegram Channel @hindustanherald