Is Black Fungus Dangerous…………While the country is dealing with the second wave of coronavirus infections, there has been an unexpected increase in cases of black fungus, also known as mucormycosis.
According to an ANI report, Prof MV Padma Srivastava, head of the neurology department at the All India Institute of Medical Sciences (AIIMS) Delhi, stated on Wednesday that the number of black fungus infections has surpassed the three-digit mark.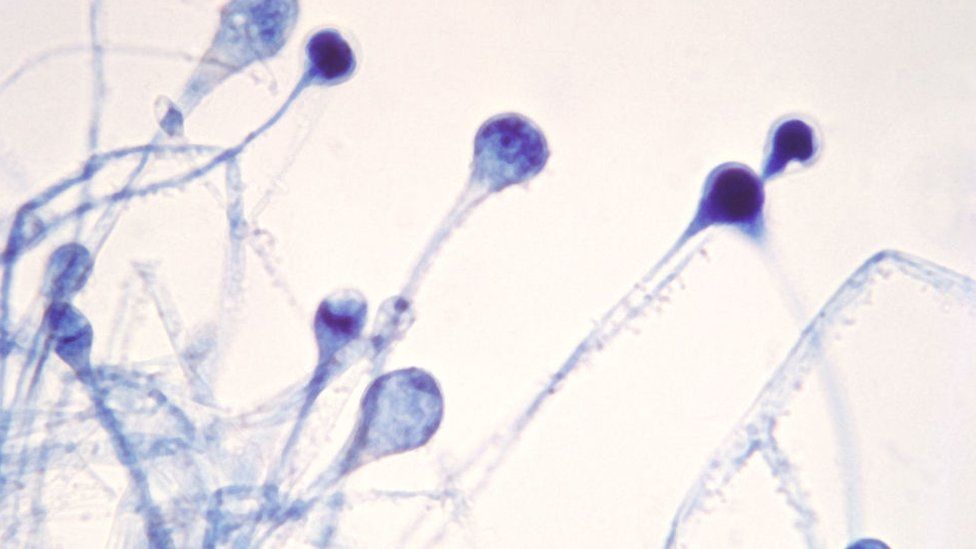 Prof. MV Padma Srivastava stated that the number of black fungus infections at the hospital has surpassed the three-digit mark and is rapidly increasing.
Black fungus: It also known as mucormycosis, is a rare type of fungal infection that affects 1 in 10,000 people but has a 50% mortality rate.
The disease is frequently characterised by hyphae growing in and around blood vessels and can be potentially fatal in diabetic or severely ill patients.
Is it Dangerous: If not treated promptly, black fungus can cause blindness, organ dysfunction, tissue loss, and even death, according to the doctor.
"Active screening and early intervention are essential," she says. It has the potential to affect areas where it can be inhaled through the nose, sinuses, or lungs.
It can cause a local infection if it enters through a wound or the skin. However, if it enters through the sinus, it can cause complications. If it enters through the sinus, however, it can affect the eyes and brain.
Diabetes control is the leading cause of the increase, especially post-COVID. Patients with immune-compromised systems, those who have had transplants, and those who have been on immunosuppressants or have been on a ventilator for a long time are also at greater risk."
Treated: Dr. Mathew explains that Mucormycosis is treated with a combination of surgical debridement of affected tissues and antifungal therapy. "Intravenous (IV) Amphotericin-B is part of antifungal therapy," she explains.
The usual starting dose of Liposomal Amphotericin-B or Amphotericin-B Lipid Complex is 5 mg/kg daily, and many clinicians will increase the dose up to 10 mg/kg daily to prevent infection.
To control this infection, you may need as much as 10 mg/kg per day. This, however, can only be taken with a doctor's prescription and is only to be used in a hospital setting.
This treatment will last three weeks, followed by another three to six weeks of oral medications."
In the meantime, the doctor recommends that infection screening be increased. "Screening for the black fungus is an important step in early intervention," she says.
Hyperglycemia, Metabolic Acidosis, Immunosuppressive Drugs, and Neutropenia are all predisposing factors for infection that must be eliminated.
Because determining a definitive diagnosis is difficult, Because establishing a definitive diagnosis is difficult, many patients with risk factors for infection, positive cultures, and compatible clinical syndromes will be treated empirically for Mucormycosis. But, once again, it will be dependent on the patient's situation."
Precations: Wearing a mask while venturing out, especially to gardens, dusty areas, or places where garbage is bumping or food is rotting, is the most effective way to prevent the black fungus.
Second, dress in long sleeved clothing to reduce skin exposure. Controlling sugar levels and blood glucose is especially important for diabetics and other immune-compromised people.
Steroid users should be closely monitored, and their dosage should be reduced in consultation with their doctor. Importantly, steroids should only be used after consulting with your doctor, do not self-medicate.