Karnataka administration held a crucial meeting with the Expert Committee on the warning of the experts and said that the priorities for vaccinating students and teachers in the run-up to the reopening of schools in the state.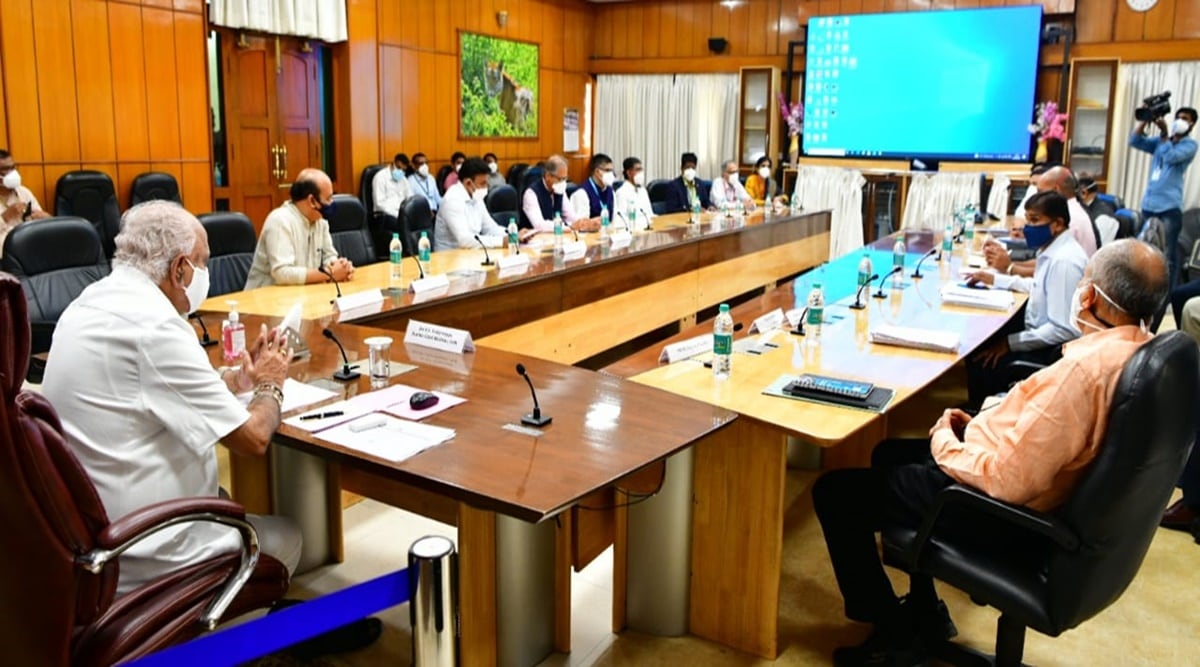 For details on the matter, Chief Minister BS Yediyurappa stated that for the control of the 3rd COVID-19 wave on Tuesday, the Committee had discussed in detail the safety measures for children, the availability of medical oxygen, post-COVID issues and some important recommendations.
Vaccine will prioritise students and teachers," added BS Yediyurappa. On Monday, the Karnatakan government added six more districts to the 17 Unlock 2.0 districts with the relaxation of the COVID-19 curbs which allowed resumption of operations by hotels, gyms, and public transport.
After having considered a moving average positive per week and also taking into account the consistent declining trending of the COVID-19 positive rate, Udupi, Bengaluru Rural, Shivamogga, Ballari, Chitradurga and Vijayapura were placed under Category 1 as well, stated in the order of the state government.
On Saturday in 17 districts where the rate of positivity is below 5 percent, including Bangalor, the state government had relaxed the Covid-19 curbs. In total, COVID-19 restrictions have now been relaxed in 23 districts.
The Chief Minister B S Yediyurappa said that the number of COVID was lower than anticipated as the State entered into another stage of easing the lock-down.
On Mondsay, the health department said that Karnataka reported 4,867 new deaths of COVID-19 and 142, which resulted in 28,11,320 infections and 34,025 deaths.
On that day, 8,404 releases were also made, up to 26,54,139 of the total recoveries. Twenty-eight of the fatalities reported were from Urban Bengaluru, Mysuru (22), Dakshina Kannada (14), Ballari (12), Dharwad (8) and Davangere (7).
Mysuru had noted 546 new cases, followed by 542 by Kannada 542, 364 by Hassan, 217 by Shivamogga, 206 by Kodagu. Bengaluru Urban also tops the list with 11,20,507 discharges, Mysuru 1,53,702 and Tumakuru 1,09,490, respectively.