In a surprising turn of events, Tushar Gandhi, the great-grandson of Mahatma Gandhi, was detained by police in Mumbai's Santacruz as he embarked on a journey to commemorate Quit India Day. The incident, echoing historical struggles for independence, has ignited discussions about the preservation of national heritage and the right to peaceful assembly.
Detention Amidst Commemoration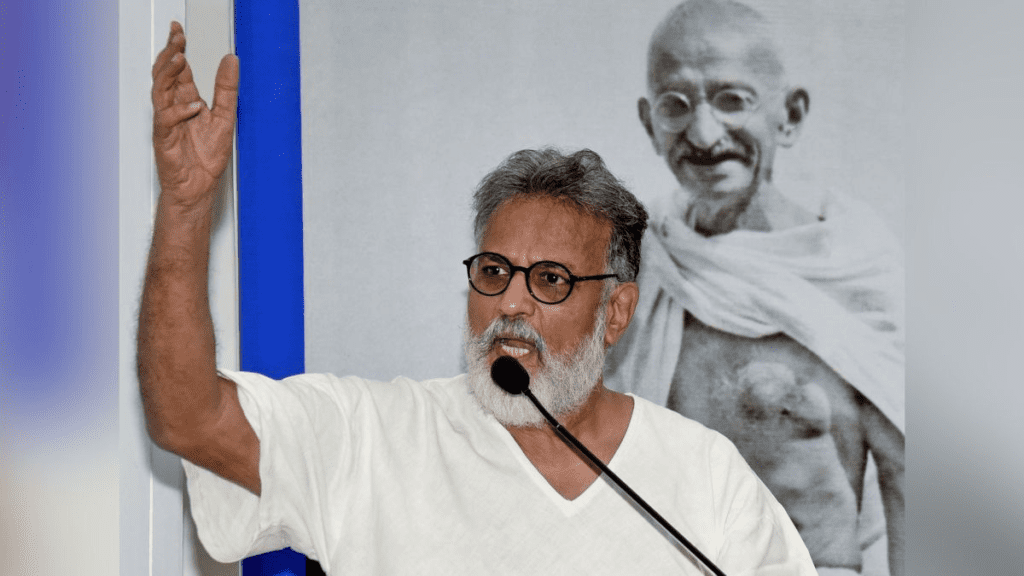 Tushar Gandhi's plans to mark Quit India Day, a significant milestone in India's fight for freedom, were abruptly disrupted as he found himself detained by the police. He took to social media to share his experience, emphasizing the historic nature of his detention, reminiscent of his great-grandparents' encounters with British authorities during the colonial era.
Denied Commemorative Walk
The incident extended beyond Tushar Gandhi, with activist Teesta Setalvad and others being denied participation in a silent walk intended to honor the sacrifices of freedom fighters. Mumbai's Girgaum Chowpatty witnessed police interrogations, highlighting the challenges faced by those seeking to pay tribute to the nation's heroes.
Societal Fear and Resilience
Upon his release, Tushar Gandhi conveyed his observations about the palpable fear prevalent in society. He recounted a telling anecdote involving a taxi driver who feared police presence. His words underscored the need to overcome divisiveness and promote unity, encapsulated by the hashtag #Nafraton_Bharat_Chodo_Mohobbat_Se_Dilon_ko_jodo.
As the incident continues to draw attention, questions arise about the balance between safeguarding historical memory and upholding contemporary norms. The detention of Tushar Gandhi serves as a reminder that the echoes of the past can still reverberate strongly in the present.
---
The Hindustan Herald Is Your Source For The Latest In Business, Entertainment, Lifestyle, Breaking News, And Other News. Please Follow Us On Facebook, Instagram, Twitter, And LinkedIn To Receive Instantaneous Updates. Also Don't Forget To Subscribe Our Telegram Channel @hindustanherald