The devastating aftermath of a powerful 6.8 magnitude earthquake in Morocco has led to a rising death toll, reaching 2,862. As the country grapples with this catastrophe, rescue operations are entering their fourth day, with international assistance from Spain, Britain, and Qatar.
A Terrifying Natural Disaster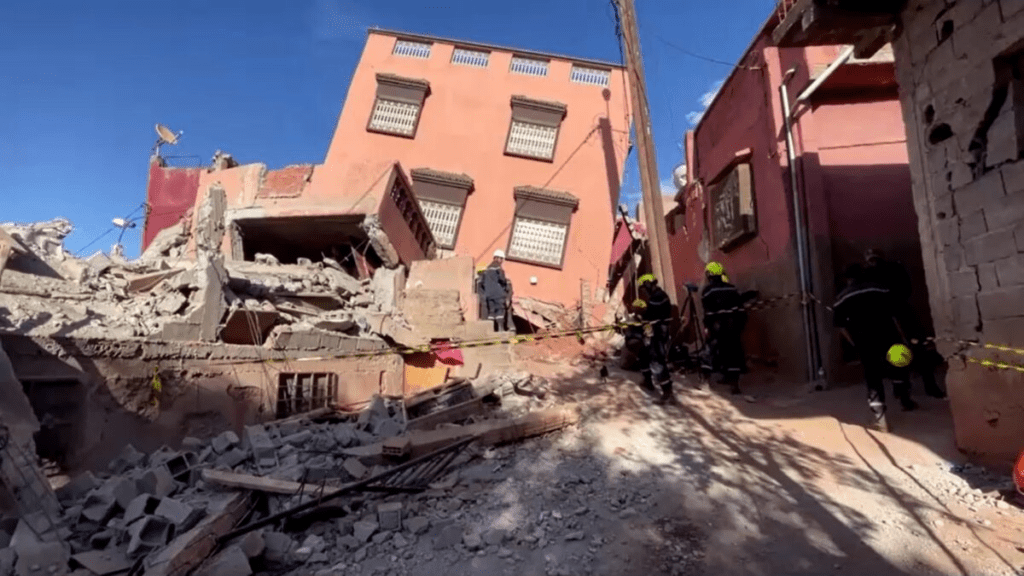 On Friday, Morocco experienced one of its most significant earthquakes in over a century, a seismic event registering 6.8 on the magnitude scale. This powerful quake struck the High Atlas Mountains, causing widespread destruction, particularly affecting the region's traditional mud brick houses.
International Collaboration for Rescue Efforts
Search teams from Spain, Britain, and Qatar have joined forces to aid in the ongoing rescue operations. These teams are working tirelessly to locate survivors and provide much-needed assistance to those affected by the disaster.
Challenges in Estimating the Missing
Given the challenging terrain and remote locations impacted by the earthquake, Moroccan authorities have refrained from providing estimates for the number of missing individuals. This uncertainty adds to the complexity of the ongoing rescue efforts.
Stories of Tragedy and Survival
In the village of Tinmel, numerous homes have been reduced to rubble, rendering the entire community homeless. Additionally, the lingering scent of death from buried animals permeates parts of the village, adding to the heart-wrenching scenes.
One resident, Mouhamad Elhasan, shared the harrowing experience of that fateful night when the earthquake struck. His 31-year-old son was tragically killed when he ran outside and became trapped under a neighbor's collapsed roof. Elhasan's poignant statement reflects the tragedy that has befallen many families: "If he had stayed inside the house, he would have been okay."
A Glimpse of the Devastation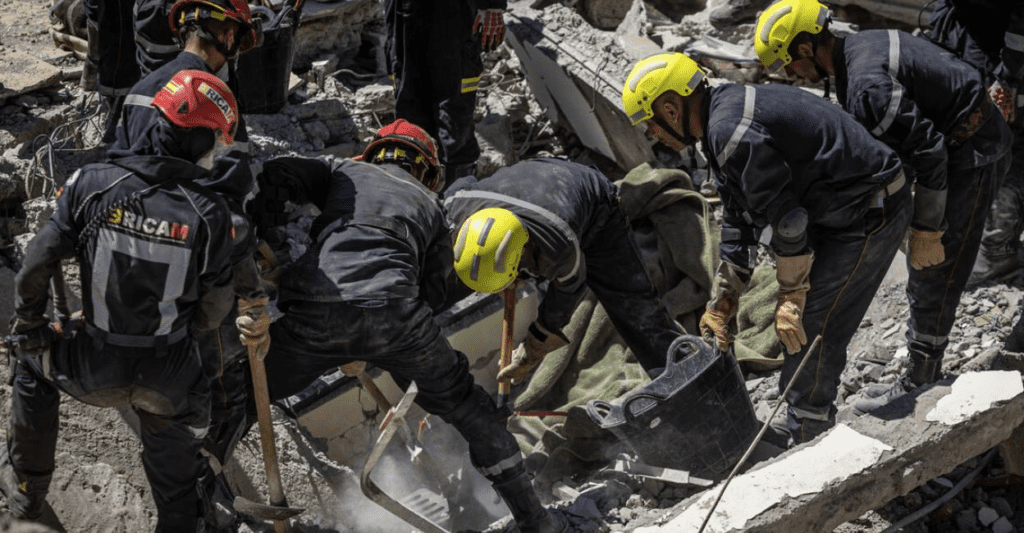 Footage captured by Spanish rescuer Antonio Nogales of the aid group Bomberos Unidos Sin Fronteras (United Firefighters Without Borders) highlights the extent of the destruction. Men and rescue dogs navigate treacherous terrain covered in rubble, with Nogales describing the level of destruction as "absolute." Not a single house has remained standing in some areas affected by the earthquake.
As Morocco grapples with the aftermath of this seismic disaster, the international community continues to stand in solidarity, offering assistance and support in the ongoing rescue and recovery efforts.
---
The Hindustan Herald Is Your Source For The Latest In Business, Entertainment, Lifestyle, Breaking News, And Other News. Please Follow Us On Facebook, Instagram, Twitter, And LinkedIn To Receive Instantaneous Updates. Also Don't Forget To Subscribe Our Telegram Channel @hindustanherald