The upcoming release of Ponniyin Selvan 2, the highly anticipated sequel to the first part of the epic Tamil movie, has fans eagerly awaiting its arrival. Directed by the renowned Mani Ratnam, the movie promises to continue the riveting story started in the first part, which built the characters, their backgrounds, and the plot surrounding the threat to the Chola empire and the missing 'messiah'.
In Ponniyin Selvan 2, fans can expect to see the unraveling of the story as the characters face new challenges and unexpected twists. The trailer for the movie has already shown a brewing of suspenseful, intense, and intriguing drama that is sure to captivate audiences.
The story of Ponniyin Selvan is based on the novel of the same name by 'Kalki' Krishnamurthy, which tells the tale of a battle for the Chola throne between Madhurantakan, son of the then King Gandaraditha Chola, and Aditha Karikalan and Arulmozhi Varman, the grandsons of Arinjaya Chola, the younger brother of Gandaraditha. The fight for the throne is the central conflict of the story, with many characters and tense turns that keep audiences on the edge of their seats.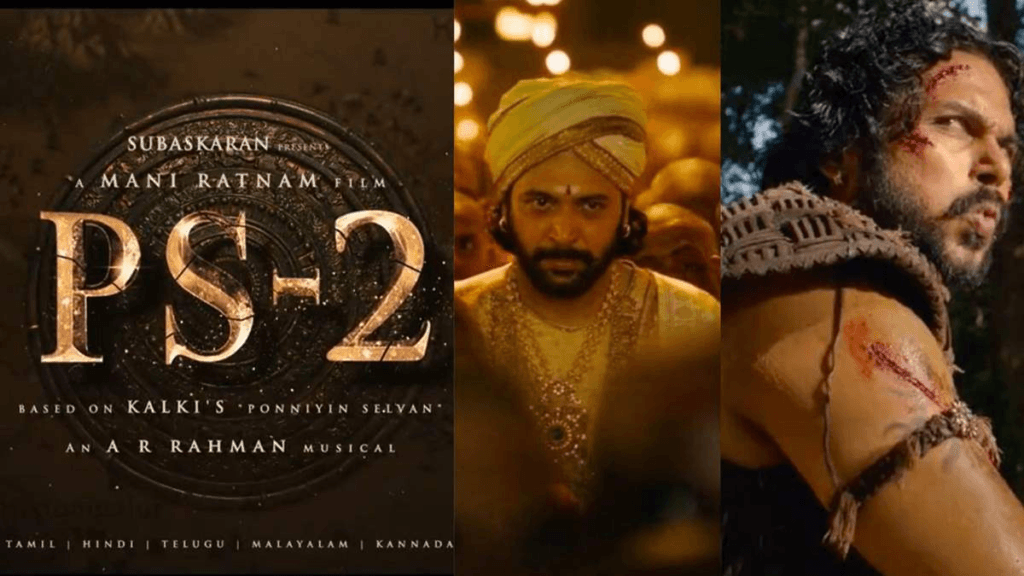 In the first part of the movie, Mani Ratnam built the characters and the plot surrounding the Chola empire, which is threatened by various forces, including Pazhuvur Rani Nandhini, Madhurantakan, and the Pandyas. The story begins with a comet in the sky predicting a death in the royal family, and Sundara Chola, the king of the Chola dynasty, has been ill for a long time. This sets the ball rolling to decide on the next successor to the throne.
Emperor Sundara Chola and Queen Vanavan Mahadevi have three children – Aditha Karikalan, who is next in line to the crown, princess Kundavai, and prince Arulmozhi Varman. The three royals face threats from various quarters, including Pazhuvur Rani Nandhini, who wants to bring down the Chola empire since she was chased out of the castle for having a relationship with Prince Aditha Karikalan. Nandini is now the wife of Periya Pazhuvettarayar, chancellor and treasurer of the Chola Kingdom who also wants to bring down the rule of Sundara Chola. Pazhuvettarayars also silently work to establish a rule under Madhurantakan.
Overall, Ponniyin Selvan 2 promises to be a thrilling continuation of the epic tale, and fans are eagerly awaiting its release.
---
The Hindustan Herald Is Your Source For The Latest In Business, Entertainment, Lifestyle, Breaking News, And Other News. Please Follow Us On Facebook, Instagram, Twitter, And LinkedIn To Receive Instantaneous Updates. Also Don't Forget To Subscribe Our Telegram Channel @hindustanherald