India's cricket sensation, Rishabh Pant, is on the path to recovery after a devastating car accident that occurred in December 2022. The stylish wicketkeeper-batsman, known for his aggressive batting and quick glove work, has been updating his fans on his rehabilitation journey with frequent workout videos. His recent workout video at the National Cricket Academy (NCA) has taken the internet by storm, reigniting hopes of his swift return to the cricketing arena.
The Car Accident and Road to Recovery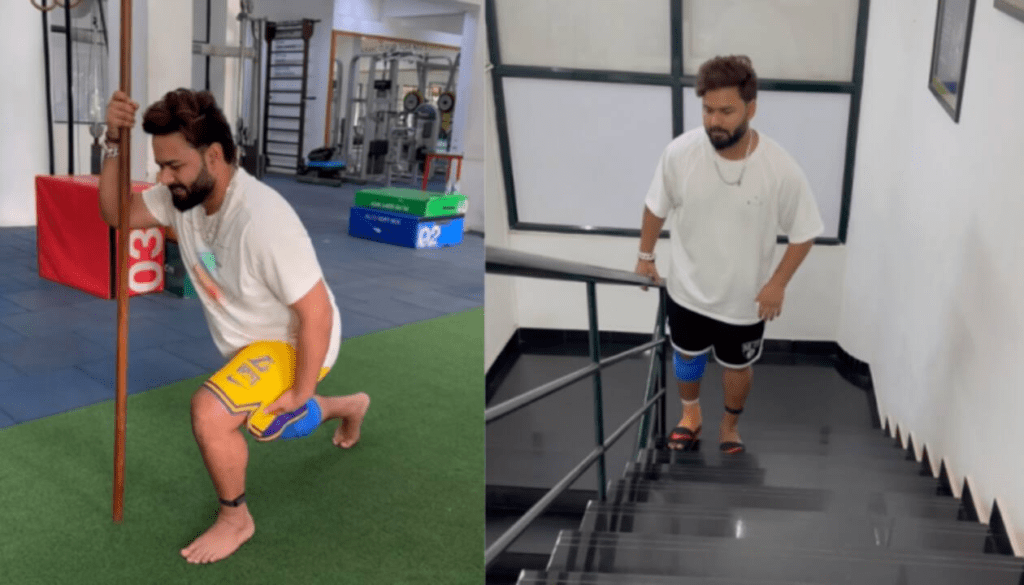 In December 2022, Rishabh Pant's life took an unexpected turn when he was involved in a serious car accident on the Delhi-Dehradun highway. The accident left him with multiple injuries, including a knee injury that required surgery. It was a challenging period for the young cricketer, who faced a long road to recovery.
Frequent Workout Updates
Throughout his recovery process, Rishabh Pant has kept his fans and followers informed with regular workout videos. These videos have showcased his dedication and determination to regain his fitness and cricketing prowess. However, his latest video from the NCA has generated significant excitement among cricket enthusiasts.
The Latest NCA Workout Video
In the latest video, Rishabh Pant can be seen engaged in rigorous workout drills with his trainer at the NCA. The 25-year-old cricketer's commitment to his training regimen is evident, and fans are thrilled to witness his progress. Pant's return to action has been highly anticipated, and this video has only fueled those expectations.
Road to the ODI World Cup 2023
There were earlier reports suggesting that Rishabh Pant might fully recover in time for the ODI World Cup 2023. However, it is now understood that he will require more time to attain match readiness. Despite the setback, Pant's determination remains unwavering, and his fans eagerly await his comeback.
Meeting Indian Teammates Ahead of Asia Cup 2023
In a heartwarming moment, Rishabh Pant had the opportunity to reunite with his Indian teammates during their practice camp in Alur, Bengaluru, ahead of the Asia Cup 2023. The Indian cricket team is currently participating in the tournament, and Pant's presence undoubtedly boosted the team's morale.
Rishabh Pant's journey from a life-threatening car accident to his latest workout video at the NCA is a testament to his resilience and commitment to the sport. While his return to competitive cricket may be delayed, his fans continue to support him on this remarkable journey to recovery. The cricketing world eagerly awaits the day when this stylish player will once again dazzle on the field.
---
The Hindustan Herald Is Your Source For The Latest In Business, Entertainment, Lifestyle, Breaking News, And Other News. Please Follow Us On Facebook, Instagram, Twitter, And LinkedIn To Receive Instantaneous Updates. Also Don't Forget To Subscribe Our Telegram Channel @hindustanherald