New Delhi, October 9, 2023 – In a surprising turn of events, Bollywood megastars Shah Rukh Khan, Akshay Kumar, and Ajay Devgn have come together once again, this time for a new Vimal tobacco product campaign. The advertisement, which also features actor-model Soundarya Sharma, has garnered significant attention on social media. Let's dive into the details of this star-studded collaboration.
The Unconventional Ad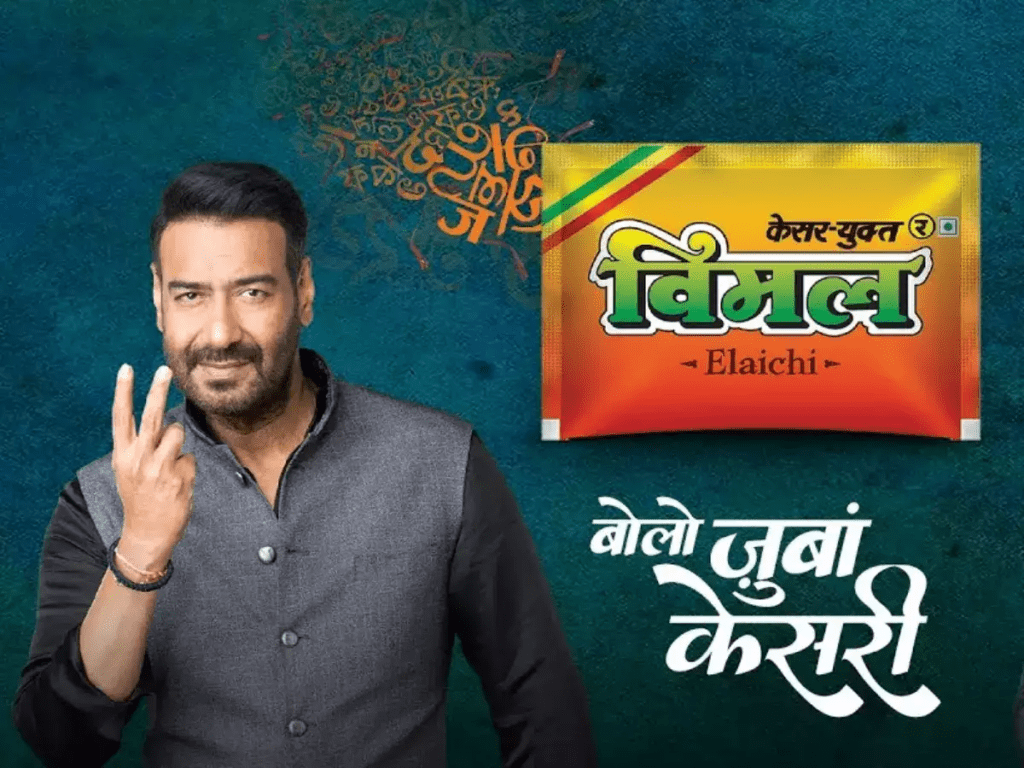 The commercial begins with Shah Rukh Khan and Ajay Devgn waiting outside Akshay Kumar's house, attempting to get his attention. However, Akshay is engrossed in his music, wearing headphones. Shah Rukh takes a bold step by throwing a ball towards Akshay's glass window, while Ajay honks the car horn to catch his notice. The unexpected outcome is that the ball shatters the window of their neighbor, Soundarya Sharma.
The Blame Game
As Soundarya Sharma emerges from her balcony, visibly angered by the broken window, Ajay Devgn takes the blame for the mishap. Shah Rukh Khan, on the other hand, appears startled and points directly at Ajay, leading to a humorous and tense situation.
A Twist in the Tale
Frustrated by the situation, Ajay Devgn reaches for a Vimal tobacco product and starts consuming it, all while gesturing towards Akshay Kumar's window. Intriguingly, Akshay Kumar is drawn towards the aroma of the product and approaches the window. Ajay requests Akshay to come down, leading to an unexpected twist in the advertisement. They collectively perform the brand's signature move, bringing the advertisement to a close.
Internet Buzz
The advertisement's release has generated a significant buzz on the internet, with fans and viewers sharing their reactions and opinions across various social media platforms. The unique storyline and the star power of Shah Rukh Khan, Akshay Kumar, and Ajay Devgn have certainly piqued the curiosity of fans and the public alike.
---
The Hindustan Herald Is Your Source For The Latest In Business, Entertainment, Lifestyle, Breaking News, And Other News. Please Follow Us On Facebook, Instagram, Twitter, And LinkedIn To Receive Instantaneous Updates. Also Don't Forget To Subscribe Our Telegram Channel @hindustanherald