The conflict in Sudan began when rebel forces seized power in a military coup, overthrowing the democratically elected government. The military then formed a transitional government, which has been struggling to maintain control. The conflict has resulted in widespread violence, displacement, and loss of life.
Heavy Fighting in Khartoum Despite Ceasefire
Despite a ceasefire being in place, there are ongoing reports of heavy fighting in the capital city of Khartoum. Both sides have accused the other of violating the ceasefire, and the fighting has resulted in the deaths of many civilians and soldiers.
Latest Developments:
Despite ceasefire, Sudan clashes continue into third week, reports of heavy fighting in Khartoum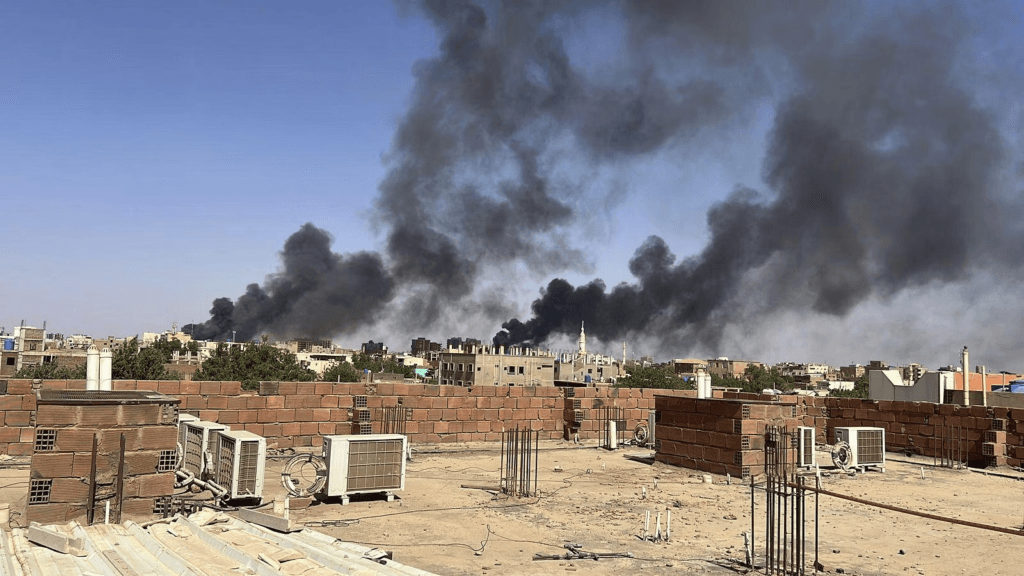 As Sudan's war enters its third week, heavy fighting continues to erupt in the capital Khartoum despite a ceasefire being in place. Countries are rushing to evacuate their nationals from the war-torn country as reports of airstrikes and artillery attacks persist.
Ceasefire in question:
The war in Sudan has been ongoing since December 2022 and has resulted in a humanitarian crisis that has left millions of people in dire need of assistance. While a ceasefire was agreed upon in late April 2023, there are doubts as to whether it will hold given the ongoing violence.
Evacuation efforts:
Several countries have been evacuating their nationals from Sudan as the situation continues to deteriorate. The United States, United Kingdom, and several other countries have urged their citizens to leave the country immediately.
Impact on civilians:
The violence in Sudan has taken a heavy toll on the civilian population, with reports of widespread displacement, shortages of basic necessities, and an increase in sexual violence. Aid agencies are struggling to provide assistance to those in need due to the ongoing violence and logistical challenges.
International response:
The international community has expressed concern about the situation in Sudan and called for an end to the violence. The United Nations has urged all parties to respect the ceasefire and allow aid agencies access to those in need.
---
The Hindustan Herald Is Your Source For The Latest In Business, Entertainment, Lifestyle, Breaking News, And Other News. Please Follow Us On Facebook, Instagram, Twitter, And LinkedIn To Receive Instantaneous Updates. Also Don't Forget To Subscribe Our Telegram Channel @hindustanherald