Discover the Viral Sensation: Suodui, known as the 'World's Hardest Dish,' is gaining worldwide attention, intriguing adventurous food enthusiasts.
A Unique Culinary Adventure: Explore the unique world of Suodui, a traditional Chinese delicacy that offers a culinary adventure like no other.
Unveiling Suodui: The World's Hardest Dish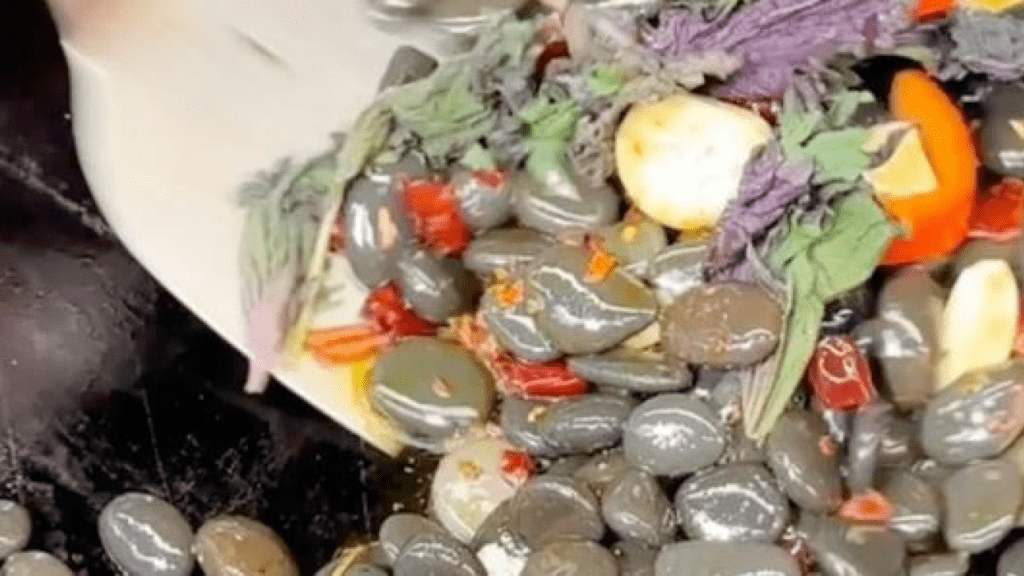 The Mystery Behind the Name: Suodui, which translates to 'suck and dispose,' involves an unconventional dining experience that centers around small rocks.
Not What It Seems: While it may sound peculiar, Suodui doesn't involve consuming the rocks themselves. Instead, it's all about savoring the flavors infused into these small stones and then spitting them out.
Origin and Preparation
Hubei's Culinary Gem: Originating from China's eastern province of Hubei, Suodui is a traditional stir-fry with stones at its heart.
A Flavorful Process: Vendors pour chili oil over sizzling pebbles on a teppanyaki-style grill, adding generous amounts of garlic sauce, garlic cloves, and diced peppers. The result? Stones that reportedly acquire a fish-like taste, enhanced by the infusion of spices.
A Cultural Connection
Tujia People and Their Tradition: Suodui is closely associated with the Tujia people, an ethnic minority in China, and holds deep cultural significance.
A Dish with History: With a history believed to span centuries, Suodui's origin story is steeped in adversity. It was created by resourceful boatmen facing food shortages during river voyages, showcasing their ingenuity in creating a palatable dish.
A Viral Internet Sensation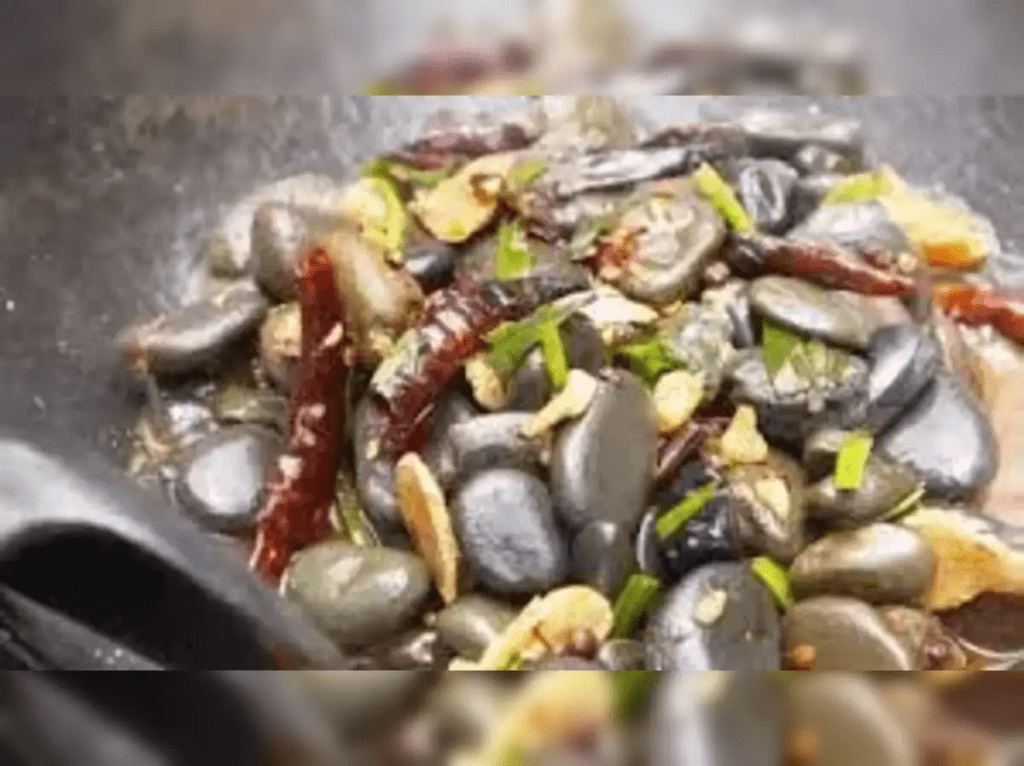 Social Media Buzz: Videos of Suodui preparation and consumption have taken Chinese social media platforms, like Xiaohongshu, by storm.
A Unique Culinary Experience: Chefs assembling Suodui ingredients often narrate their actions in rhymes, highlighting the dish's popularity, especially when paired with alcoholic beverages.
Is Suodui Worth a Try?
Tread with Caution: While Suodui offers a unique culinary adventure, it's essential to approach it with caution due to the potential choking hazard posed by the small stones.
Cultural Richness: Suodui is not just a dish; it's a cultural testament to the ingenuity of those who sought happiness in the midst of challenges.
---
The Hindustan Herald Is Your Source For The Latest In Business, Entertainment, Lifestyle, Breaking News, And Other News. Please Follow Us On Facebook, Instagram, Twitter, And LinkedIn To Receive Instantaneous Updates. Also Don't Forget To Subscribe Our Telegram Channel @hindustanherald