A five-judge bench, led by Chief Justice D Y Chandrachud, has acknowledged the suspension of Zahoor Ahmad Bhat, who presented arguments before the Supreme Court on August 24 as a petitioner in-person. Bhat's case revolves around his opposition to the abrogation of Article 370.
Court's Intervention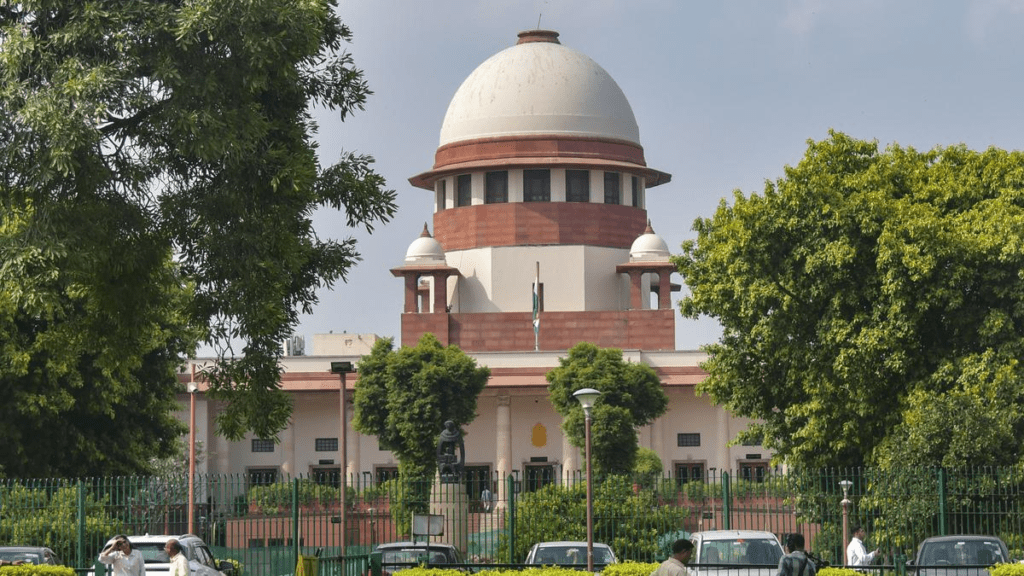 As the court resumed its proceedings, senior advocates Kapil Sibal and Rajeev Dhavan highlighted that Bhat was suspended from his position by the Jammu and Kashmir administration after his appearance before the Supreme Court. The bench, including Justices Sanjay Kishan Kaul, Sanjiv Khanna, BR Gavai, and Surya Kant, expressed concern over this development and instructed Attorney General R Venkataramani to communicate with the Jammu and Kashmir Lieutenant Governor and investigate the matter.
Contentious Suspension
Bhat's suspension came shortly after his argument before the Supreme Court. The court expressed its unease with the situation, stating that it should not be the case that someone is suspended for expressing arguments before the court. The Attorney General, Venkataramani, acknowledged the court's concern and pledged to look into the matter.
Solicitor General's Response
Solicitor General Tushar Mehta provided additional insight, explaining that Bhat's suspension was reportedly linked to his regular filing of petitions before various courts. Mehta assured the court that all pertinent materials regarding Bhat's suspension would be presented.
Upholding Democracy
Kapil Sibal raised questions about the timing of the suspension, suggesting that if there were other reasons for the suspension, they should have surfaced earlier. He emphasized that this kind of action does not align with democratic principles. The court reiterated its position that suspending someone in close proximity to their appearance before the court requires thorough examination.
Bhat's Argument
On August 24, Bhat appeared before the Supreme Court to argue against the government's decision to abrogate Article 370 on August 5, 2019. Bhat, a Senior Lecturer in Political Science, was subsequently suspended from his post in Srinagar and placed under inquiry for violating conduct rules.
Political and Legal Background
Zahoor Ahmad Bhat, hailing from central Kashmir's Budgam district, holds a law degree. He personally appeared before the Supreme Court, which is currently addressing multiple petitions challenging the abrogation of Article 370 that previously granted special status to Jammu and Kashmir. The central government's decision led to the division of the region into Union territories of J-K and Ladakh.
The Supreme Court's engagement with the suspension of Zahoor Ahmad Bhat underscores the significance of free expression and democratic values. The court's directive to the Attorney General and Solicitor General to investigate the matter further indicates its commitment to upholding fairness and justice in legal proceedings.
---
The Hindustan Herald Is Your Source For The Latest In Business, Entertainment, Lifestyle, Breaking News, And Other News. Please Follow Us On Facebook, Instagram, Twitter, And LinkedIn To Receive Instantaneous Updates. Also Don't Forget To Subscribe Our Telegram Channel @hindustanherald