Tata Steel is making headlines as it engages in advanced discussions with the UK government to secure approximately GBP 500 million in state-backed funding. The purpose of this funding is to support its Port Talbot plant, which plays a pivotal role in securing thousands of jobs within the steel industry.
Stock Market Response
Tata Steel's stock has responded positively to this development, surging over 4% in value. The stock, trading at Rs 131 on the BSE, has witnessed a 3.6% increase from its previous closing value.
A Deal in the Pipeline
Reports suggest that a deal for this substantial funding is nearing completion, as indicated by Sky News. This collaboration between Tata Steel and the UK government holds significant implications for the steel industry and job stability.
Decarbonization and Transition to Greener Practices
Tata Steel's spokesperson emphasizes the importance of this collaboration in ensuring continuity and decarbonization of steel production in the UK. This initiative is particularly crucial as several heavy end assets are reaching the end of their operational life.
The Funding Framework
The draft plans, currently nearing finalization, outline the UK government's commitment to provide approximately GBP 500 million in funding. Simultaneously, the Tata Group has agreed to invest GBP 700 million in capital expenditure. These funds are earmarked to facilitate the transition from environmentally detrimental coal-fired blast furnaces to more sustainable and efficient electric arc furnaces for steel production.
Greener Steel Production
One of the key aspects of this initiative is the shift towards electric arc furnaces, which offer a more environmentally friendly and less labor-intensive approach to steel production compared to traditional blast furnaces.
Union Concerns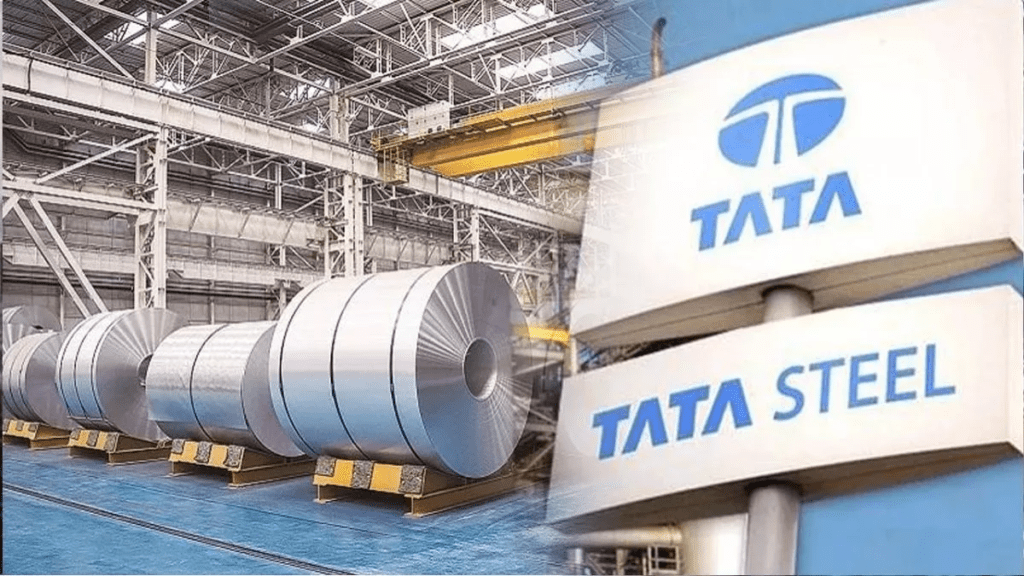 While this funding collaboration brings optimism, it also raises concerns within the workforce. Reports indicate that there may be a few thousand job losses anticipated as part of the negotiations at the Tata-owned Port Talbot steelworks, which currently employs around 4,000 workers.
Market Indicators
At 12:40 pm, the BSE Sensex exhibited a positive trend, trading higher by 170 points at 65,556. Concurrently, the NSE Nifty50 was trading at 19,501, showing an increase of 66 points.
This development in the steel industry represents a significant step toward a more sustainable and greener future, albeit with some challenges to address within the workforce. Stay tuned for further updates on this evolving situation in the steel sector.
---
The Hindustan Herald Is Your Source For The Latest In Business, Entertainment, Lifestyle, Breaking News, And Other News. Please Follow Us On Facebook, Instagram, Twitter, And LinkedIn To Receive Instantaneous Updates. Also Don't Forget To Subscribe Our Telegram Channel @hindustanherald