In the realm of automotive excellence, the allure of supercars has captivated enthusiasts and aficionados alike, sparking an insatiable craze that transcends mere fascination. These high-performance machines, known for their breathtaking speed and style, hold a special place in the hearts of automotive enthusiasts. Here, we present a carefully curated list of the top 5 supercars of all time that have left an indelible mark on the world of motoring.
Unveiling Automotive Excellence: The Top 5 Supercars
Supercars, those street-legal marvels that blend cutting-edge technology with exhilarating performance, have always held a unique spot among automotive enthusiasts. Despite their substantial price tags, these machines cater to a select group of devoted enthusiasts who seek unmatched pleasure and adrenaline rushes. Over the years, manufacturers have embarked on a relentless pursuit of engineering perfection, resulting in these extraordinary vehicles. Here are the top 5 supercars that have achieved legendary status:
Porsche 911: A Timeless Icon
The Porsche 911 stands as an icon in the world of supercars, with a history that spans generations. Evolving over the years, this remarkable vehicle has maintained its reputation for advanced technology and uncompromising performance. While SUVs and electric vehicles have gained prominence, Porsche remains dedicated to preserving the 911's legendary legacy. Featuring a distinctive six-cylinder boxer engine configuration, the 911 excels not only in performance but also in practicality. Its versatility allows it to serve as a daily driver while still delivering track-worthy performance.
Toyota Supra: The JDM Legend
The Toyota Supra, celebrated for its perfect blend of balance, agility, and poise, has risen to fame through its appearances in the Fast & Furious film franchise. With its spirited six-cylinder power plant, the Supra offers a thrilling driving experience. The introduction of a manual gearbox option has further amplified its sporty character. Under the hood, the Supra boasts a choice of powertrains, including a 2.0-liter, 4-cylinder engine and a potent 4.0-liter, 6-cylinder engine. These options provide a range of performance levels, catering to different driving preferences.
Ford Mustang GT: An American Muscle Marvel
The Ford Mustang GT, a flagship in Ford's lineup, embodies the spirit of American muscle cars. With its instantly recognizable design featuring sharp lines and retro accents, the Mustang has consistently captured the imagination of supercar enthusiasts. Its finely-tuned chassis strikes a balance between exceptional handling and a comfortable ride. Powered by a robust 5.0-liter V8 engine, the current-generation Mustang delivers impressive performance. Despite the discontinuation of certain engine options, the Mustang's legacy as a top-selling supercar remains strong.
Lamborghini Huracan: The Italian Masterpiece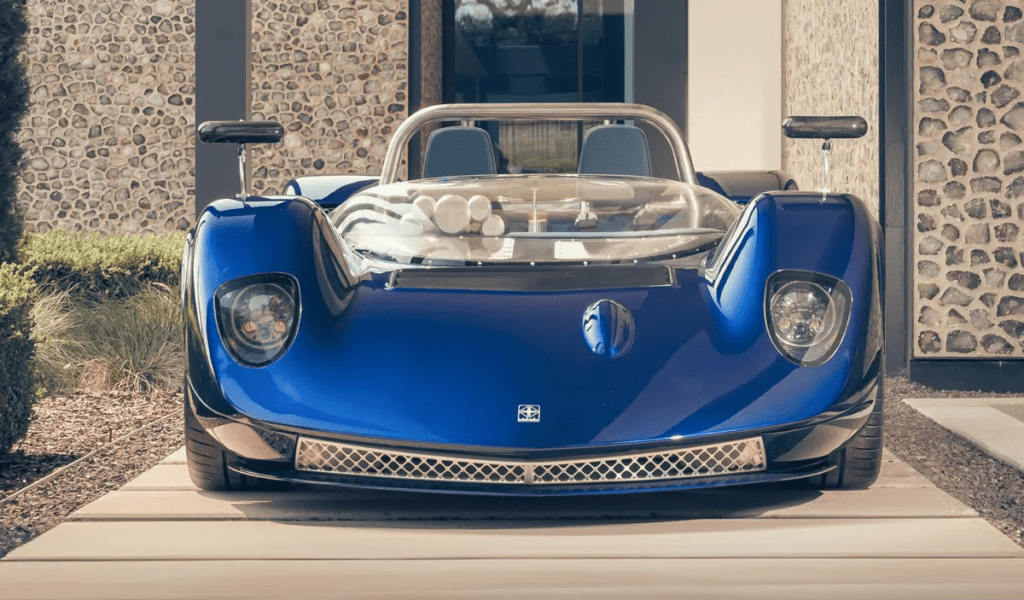 The Lamborghini Huracan, introduced in 2014, represents a pinnacle of Italian supercar engineering. Boasting an array of cutting-edge technologies, including Lamborghini Dynamic Steering and Adaptive Network Intelligence Management, the Huracan offers an unparalleled driving experience. Its formidable 5.2-liter NA V10 engine delivers breathtaking power and torque, propelling the car from 0 to 100 km/h in under 3 seconds. The luxurious interior, replete with advanced features, further enhances the overall driving pleasure.
Audi R8: A Symphony of Performance
Introduced by Audi AG in 2006, the Audi R8 stands as a mid-engined sports car renowned for its high-performance capabilities. With a design rooted in the Audi Le Mans Quattro concept, the R8 has evolved into a symbol of excellence. Its V10 engine generates impressive power and torque, while the Quattro all-wheel drive system ensures exceptional handling. The R8's presence in popular culture, including appearances in the Iron Man film series, has cemented its status as a cultural icon.
Trivia: The Lamborghini Miura's Trailblazing Legacy
A fascinating nugget of trivia lies in the fact that the world's first supercar was the Lamborghini Miura. Introduced in 1966, the Miura set new standards for performance and design. Its mid-engine, two-seater configuration and powerful V12 engine laid the foundation for the modern supercar. The Miura's journey, marked by revisions and improvements, exemplifies the relentless pursuit of perfection in the automotive world.
The Enduring Legacy of Supercars
In the world of automotive excellence, the five supercars mentioned above stand as epitomes of engineering, performance, and passion. Their enduring legacy continues to captivate the hearts and minds of enthusiasts worldwide. These machines not only redefine speed and style but also symbolize the indomitable spirit of innovation that drives the automotive industry forward.
---
The Hindustan Herald Is Your Source For The Latest In Business, Entertainment, Lifestyle, Breaking News, And Other News. Please Follow Us On Facebook, Instagram, Twitter, And LinkedIn To Receive Instantaneous Updates. Also Don't Forget To Subscribe Our Telegram Channel @hindustanherald