If you are planning a memorable trip during the upcoming long weekend, why not consider the enchanting city of Udaipur? Nestled in the heart of Rajasthan, India, Udaipur is often referred to as the 'City of Lakes' due to its stunning natural beauty and historical significance. This picturesque destination, founded in 1559 by the Rajput clan of Udai Singh, is known for its captivating history, vibrant culture, breathtaking scenery, and magnificent Rajput-era palaces. Let's delve into the must-visit places and experiences that Udaipur has to offer.
The City's Allure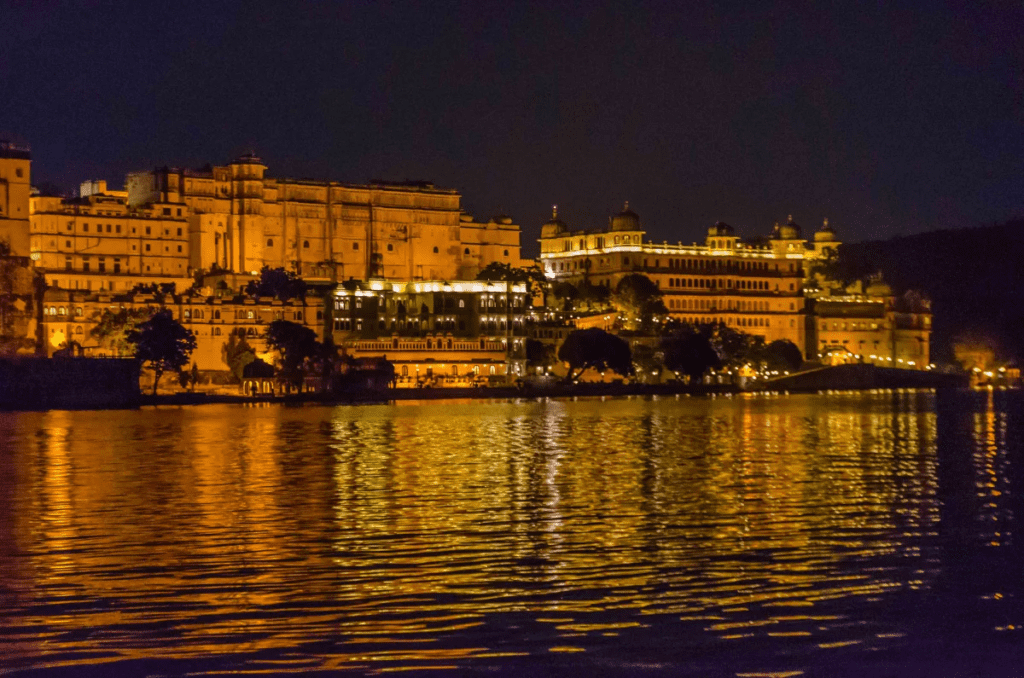 Surrounded by the majestic Aravalli hills, Udaipur boasts an unparalleled charm that beckons travelers from all around the world. With its seven serene lakes and an abundance of historical landmarks, this city has earned a well-deserved reputation as a sought-after tourist destination.
Places to Visit
1. City Palace
Rajasthan's Grandeur on Display
The City Palace, Rajasthan's largest palace, stands proudly along the banks of the iconic Lake Pichola. Immerse yourself in the regal history as you explore its ornate halls, royal courtyards, central gardens, and the captivating Zenana Mahal.
2. Sajjangarh Palace (Monsoon Palace)
A Panoramic Vista
The Sajjangarh Palace, also known as the Monsoon Palace, offers an awe-inspiring panoramic view of Udaipur's skyline and the city below. Perched on the Bansdara Mountain's outskirts, it's an ideal spot to catch a breathtaking sunset.
3. Jag Mandir
Royalty on an Island
Accessible only by boat, Jag Mandir, or the Lake Garden Palace, is a remarkable island palace situated on Lake Pichola. Once a summer retreat for the royal family, this grand structure and its stunning architecture are truly captivating.
4. Eklingji Temple
A Spiritual Haven
Located about 22 kilometers from Udaipur, the Eklingji Temple is dedicated to Lord Shiva. Known for its exquisite architecture, this temple is a significant pilgrimage site and an architectural marvel.
5. Saheliyon Ki Baari
Nature's Tranquil Oasis
Saheliyon Ki Baari, a splendid garden nestled on an island in Fateh Sagar Lake, offers a serene escape. Explore its expansive lawns, shaded walking lanes, and remarkable fountains, all contributing to its tranquil ambiance.
6. Chittorgarh Fort
A Historic Marvel
Chittorgarh Fort, one of India's largest forts, stands as a testament to the region's rich history. Situated in the city of Chittorgarh, this monumental structure houses a plethora of historic elements, including palaces, temples, water bodies, and more.
Lakes to Explore
1. Lake Pichola
Majestic Waterscape
Lake Pichola, the oldest and largest lake in Udaipur, is surrounded by opulent palaces, elegant temples, and serene bathing ghats. Embark on a boat ride from Rameshwar Ghat or Lal Ghat to fully experience the lake's charm.
2. Fateh Sagar Lake
A Man-Made Marvel
Named after Maharana Fateh Singh of Udaipur and Mewar, Fateh Sagar Lake features three picturesque islands, one of which houses the Udaipur Solar Observatory. Enjoy boating amidst the picturesque Aravali Mountains.
3. Jaisamand Lake
Where Natural Beauty Meets Luxury
Jaisamand Lake, a stunning amalgamation of natural beauty and architectural elegance, offers a unique experience. With its surrounding hilly landscape, palaces, wildlife sanctuary, and island resort, it's a true gem of Udaipur.
Udaipur, the 'City of Lakes,' invites you to embark on an unforgettable journey filled with history, culture, and natural beauty. Whether you're exploring magnificent palaces, wandering through lush gardens, or cruising the serene lakes, Udaipur promises an enriching experience. So, if you're planning a getaway for the long weekend, consider immersing yourself in the magical allure of Udaipur.
---
The Hindustan Herald Is Your Source For The Latest In Business, Entertainment, Lifestyle, Breaking News, And Other News. Please Follow Us On Facebook, Instagram, Twitter, And LinkedIn To Receive Instantaneous Updates. Also Don't Forget To Subscribe Our Telegram Channel @hindustanherald