In today's fast-paced world, packaged foods have become a convenient choice for many seeking quick fixes and shortcuts. However, beneath the alluring labels and enticing tastes, there lies an underlying health concern that demands our attention. Consumers need to be vigilant and make informed choices when opting for packaged foods by carefully reading the nutrition labels and understanding the types of fats present in these products.
Types Of Fats Contained In Packaged Food
Packaged foods often contain various types of fats that can significantly impact their taste, texture, and shelf life. Garima Dev Verman, a Certified Nutritionist and Medical Content Analyst with The Healthy Indian Project, highlights the following common types of fat found in packaged food:
1. Saturated Fat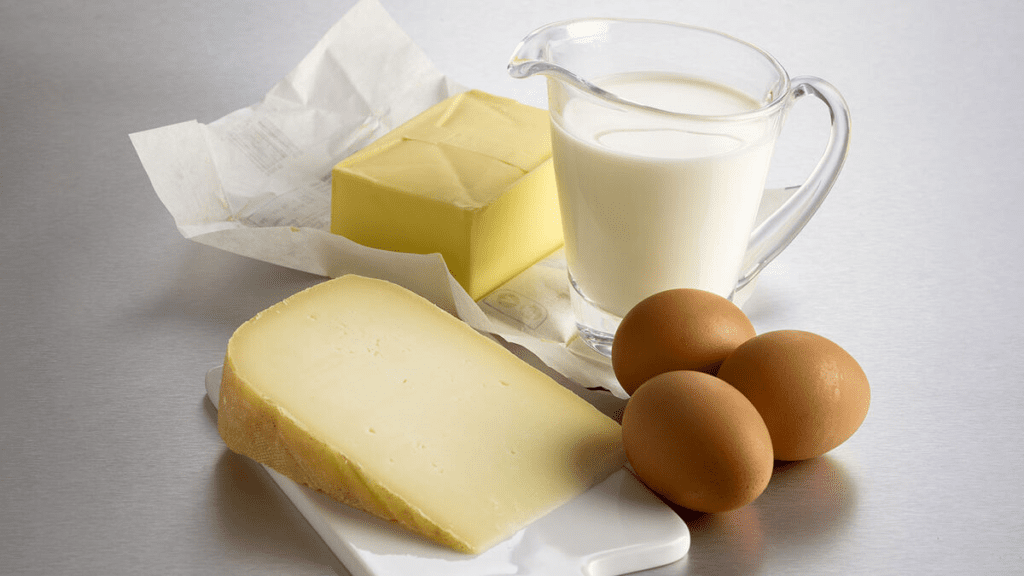 Saturated fat is typically solid at room temperature and is commonly found in animal products like meat, butter, and full-fat dairy. It can also be present in certain plant-based oils like coconut oil and palm oil.
2. Trans Fat
Trans fats are created through a process called hydrogenation, which converts liquid oils into solid fats. Manufacturers often use trans fats in packaged foods to enhance flavor, extend shelf life, and improve texture.
3. Monounsaturated Fat
This type of fat is usually liquid at room temperature but can solidify when refrigerated. Monounsaturated fats are considered healthy fats and can be found in foods like olive oil, avocados, nuts, and seeds.
4. Polyunsaturated Fat
Polyunsaturated fats are also liquid at room temperature and are found in foods such as vegetable oils (soybean, sunflower, corn, etc.), fatty fish (salmon), and some nuts and seeds. These fats are further classified into omega-3 and omega-6 fatty acids, both of which are essential for the body.
5. Trans-Fat Free or Zero Trans Fat
Some packaged foods claim to be trans-fat-free or have zero trans fat. This indicates that the food does not contain trans fats or contains an insignificant amount (below a certain threshold) per serving. However, it's crucial to note that a product labeled as "trans-fat-free" may still contain small amounts of trans fats due to labelling regulations.
Health Issues That Can Occur Due To The Consumption Of These Fats
Dietician Umang Malhotra lists the potential health issues that can arise due to the consumption of the aforementioned fats. He emphasizes that trans fats, resulting from the hydrogenation process, are considered the most harmful for our health. These fats are known to raise "bad" cholesterol levels, linked to heart disease risk, while reducing good cholesterol, thereby contributing to cardiovascular problems.
Saturated fats have also been shown to increase the risk of heart disease and stroke. The American Heart Association recommends limiting saturated fat intake to no more than 5-6 percent of daily calorie intake.
On the other hand, unsaturated fats, including monounsaturated and polyunsaturated fats, are considered healthier options. Consuming these fats in moderation can have positive effects on health, such as reducing the risk of heart disease and improving brain function.
Hidden Fats: The Deceptive Culprits in Packaged Foods
Umang highlights the issue of hidden fats, including added sugars and oils, frequently used in packaged foods to enhance flavor and texture. These fats are often labeled under various names, such as partially hydrogenated oil, making it difficult for consumers to identify and avoid them. The World Health Organization (WHO) is calling for greater transparency and stricter regulations on the labeling of hidden fats, as their consumption has been linked to weight gain and an increased risk of chronic disease.
---
The Hindustan Herald Is Your Source For The Latest In Business, Entertainment, Lifestyle, Breaking News, And Other News. Please Follow Us On Facebook, Instagram, Twitter, And LinkedIn To Receive Instantaneous Updates. Also Don't Forget To Subscribe Our Telegram Channel @hindustanherald