While vaccination eradicated smallpox worldwide in 1980, monkeypox persists in a number of Central and West African countries and has occasionally appeared elsewhere. The World Health Organization (WHO) has identified two distinct clades: the West African clade and the Congo Basin clade, also known as the Central African clade.
Zoonotic illness
Monkeypox is a zoonosis, or a disease spread from infected animals to humans. According to the WHO, cases occur near tropical rainforests inhabited by virus-carrying animals. Infection with the monkeypox virus has been found in squirrels, Gambian poached rats, dormice, and some monkey species.
Human-to-human transmission is, however, limited — the WHO reports that the longest documented chain of transmission is six generations long, implying that the last person infected in this chain was six links away from the original sick person. "It is important to stress that monkeypox does not easily spread between people, and the overall risk to the general public is very low," Dr Colin Brown, Director of Clinical and Emerging Infections at the UK Health Security Agency (UKHSA), said on Saturday.
Treatment and symptoms
Monkeypox symptoms include fever, headache, muscle aches, backache, and exhaustion, according to the Centers for Disease Control and Prevention (CDC). It also causes swelling of the lymph nodes (lymphadenopathy), which smallpox does not. The WHO emphasises the importance of distinguishing monkeypox from chickenpox, measles, bacterial skin infections, scabies, syphilis, and medication-associated allergies.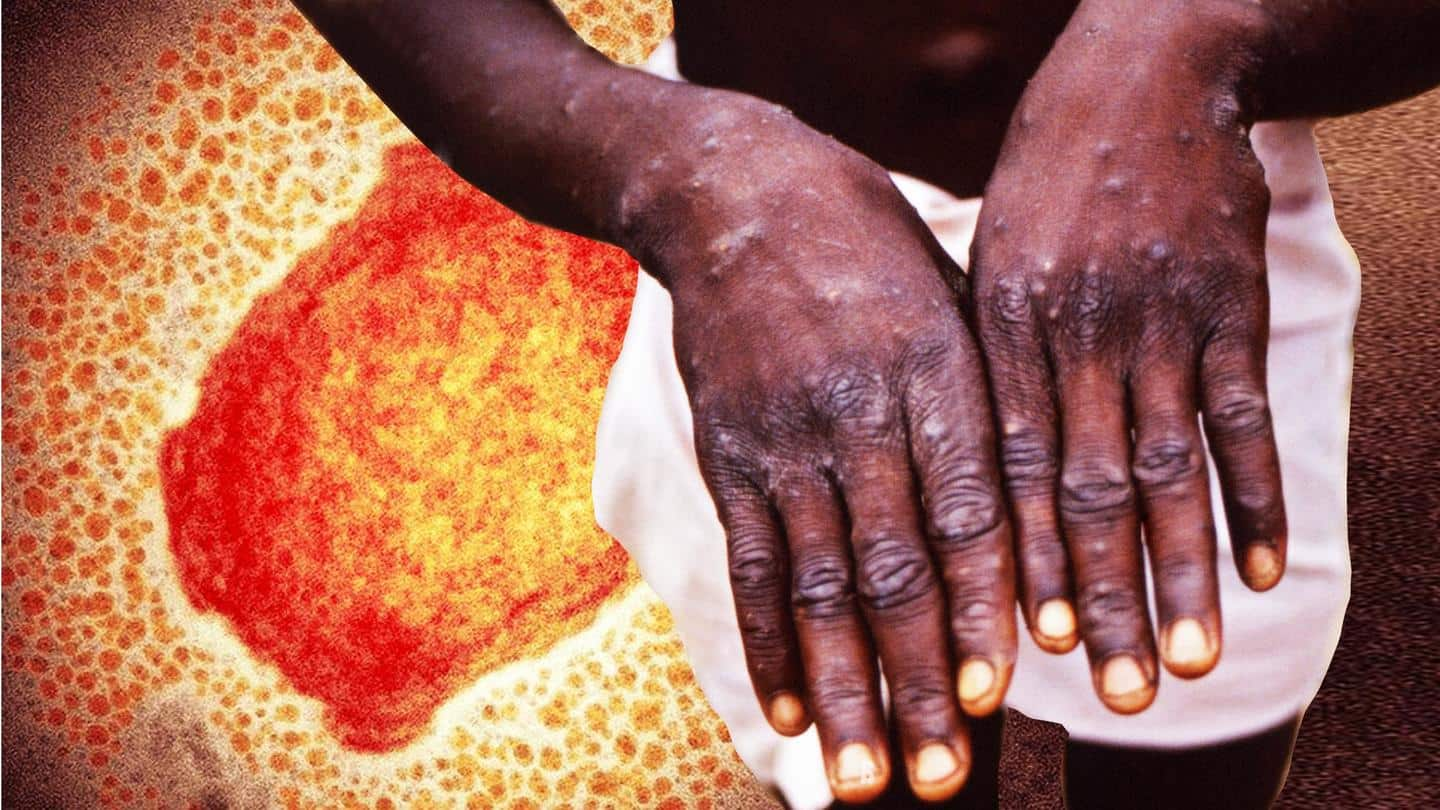 Disease occurrence
According to the CDC's monkeypox overview, the infection was first discovered in 1958 after two outbreaks of a pox-like disease in colonies of monkeys kept for research — thus the name "monkeypox."
The first human case was discovered in the Democratic Republic of the Congo (DRC) in 1970, during a period of increased effort to eradicate smallpox.
So far, 15 countries on four continents have reported confirmed cases of monkeypox in humans, according to the WHO.
Locally acquired cases have been confirmed in the Democratic Republic of the Congo (where the infection is most prevalent), the Central African Republic, the Republic of the Congo, Gabon, Cameroon, Nigeria, Côte d'Ivoire, Liberia, and Sierra Leone.
Imported cases have been discovered in Africa's South Sudan and Benin, as well as the United States, United Kingdom, Israel, and Singapore.