Diabetes, in 1999, Heena Shaikh of Pune was the first lady in the country to have a bariatric operation at the age of 29. "I had recently had my baby through Caesarean section." I gradually gained weight until I was nearly 125 kg. "My high blood pressure made problems worse," Heena recalled. While her mother and brother were originally opposed to the treatment, Heena recalls that her blood pressure levels returned to normal after the procedure. "I only started taking hypertension medication in the last few years," said the 52-year-old, who weighs 89 kg.

Aneeta Sanas, 60, of Pune, who runs meditation sessions and other programmes at her centre, grimaced as she recalled her diabetic condition 14 years ago, when she had to undergo five insulin shots. "Dr. C S Yajnik, my diabetologist, told me about the bariatric procedure, which sounded radical at the time." I weighed 100 kg at the time and chose to have the surgery. My weight is now constant, ranging between 68 and 69 kg. "My diabetes has also been treated, and my blood sugar levels are under control," Sanas added.
Obesity has become a severe health issue in the country, demanding surgical intervention to avoid life-threatening complications. However, the number of bariatric procedures performed to treat this problem has not increased proportionally. According to surgeons with the Obesity Surgery Society of India, since the country's first bariatric treatment in 1999, the number of surgeries has now approximated 15,000 each year, whereas the necessity is for around four lakh.
"When it comes to the percentage of obesity vs the number of bariatric surgery, India ranks among the lowest in the world." The figures are insignificant in comparison to what is a public health necessity. Obesity is not a cosmetic concern, and there are few medications available to treat uncontrolled diabetes. So we can't merely tell the patient to walk, exercise, and eat less. Such patients' metabolisms are so poor that typical weight loss methods are ineffective. In such circumstances, bariatric surgery is a lifesaver, and the numbers should be far higher. We should be doing three to four lakh procedures every year, but we are only doing a fraction of that," Dr Praveen Raj, president of the Obesity Surgery Society of India (OSSI) and a bariatric surgeon in Coimbatore, told The Indian Express.
Obesity and accompanying co-morbid diseases can be effectively treated with bariatric and metabolic surgery. The Insurance and Regulatory Development Authority of India included bariatric and metabolic surgery under health insurance coverage for treating obesity in 2019.
A growing public health problem
According to the National Family Health Survey-5 report, the proportion of overweight or obese women in India has climbed from 21% in 2015-16 to 24% in 2019-20, while the proportion of overweight or obese males has increased from 19 to 23%. According to a research titled "Bariatric and Metabolic Surgery in India: Where Do We Stand?" published in January in the Indian Journal of Surgery, India ranks third in the world with over 135 million obese people, trailing only the United States and China. More than 1.9 billion persons worldwide are overweight, with approximately 650 million obese. According to the report, obesity is one of the top causes of death, accounting for approximately 2.8 million deaths worldwide.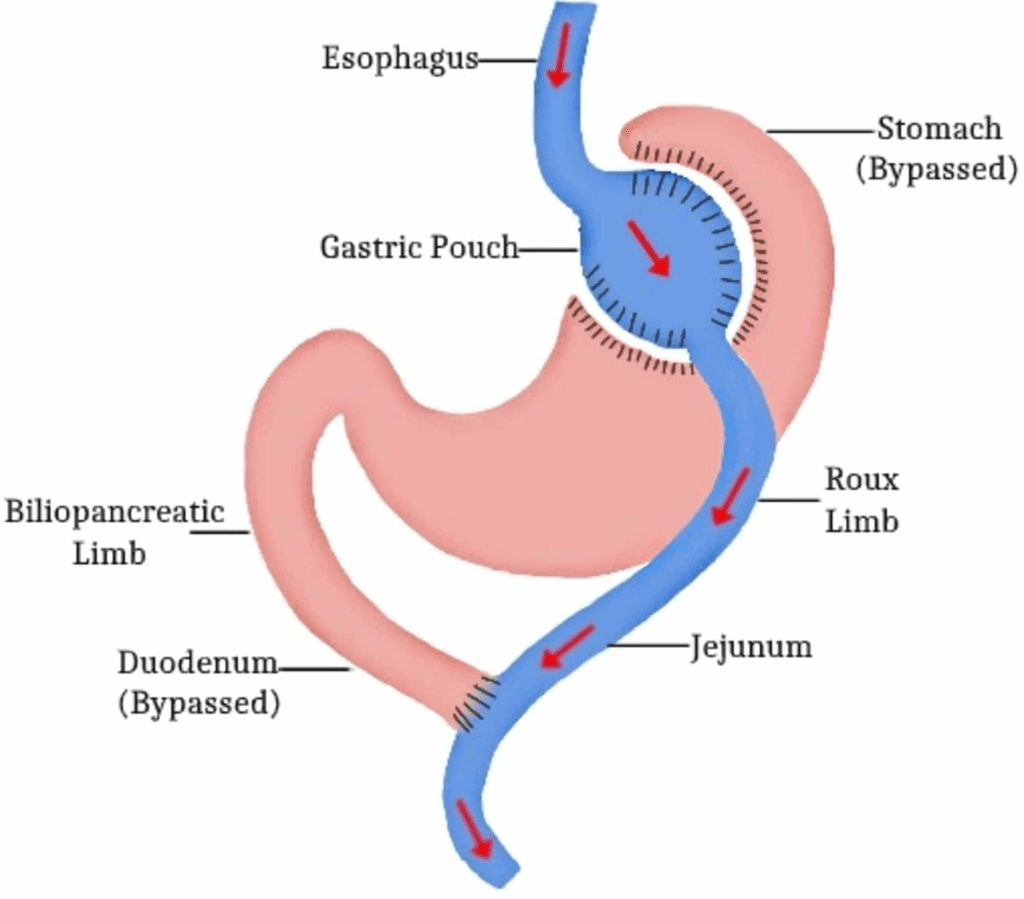 Diabetes is causing an overburden
In 1997, WHO proclaimed obesity to be an epidemic. According to a paper published in the Indian Journal of Surgery, the Asian population is more prone to visceral obesity and is more likely to acquire diabetes and other obesity-related diseases at a younger age. According to the International Diabetes Federation, the prevalence of diabetes in the Indian adult population is around 9%, with certain states reporting an incidence as high as 21.9 percent. Dr. Srihari Dhorepatil, who performed the first bariatric treatment in Pune, stated that in other nations, this surgery has become a major technique of treating diabetes and metabolic syndrome.

"Most European, North American, and Brazilian countries, as well as a small country like Taiwan, have embraced bariatric surgery in a large way because they see obesity as another diabetic issue and treat it accordingly," Dr Raj stated. Dr. Shah believes that because medical insurance now covers bariatric surgery as a therapy for obesity in various countries, including India, the monetary burden has been significantly reduced. "We started with roughly 5,000 procedures per year and have increased to about 15,000 in the last couple of years." "We have also begun training over 400 surgeons to meet the demand," Dr Shah stated.

While the OSSI has established a registry to examine various procedures and results of bariatric interventions, doctors agree that there are currently no official statistics. Dr. Raj, on the other hand, cited the Swedish Obese Subjects experiment, which tracked patients for 25 years and discovered that those who had bariatric surgery had a lower risk of dying from a heart condition.
"There have been studies comparing the safety of bariatric surgery to gallbladder surgery, and mortality in both is 0.2 percent," Dr Raj explained. Prasad Kelkar of Pune, who underwent bariatric surgery 12 years ago, attested to its effectiveness. "At the age of 26, I weighed 145 kg and had a 48-inch waist. Going to restaurants used to make me feel self-conscious. I became really acidic and was extremely uncomfortable. My weight has dropped to roughly 80 kg since the surgery, and I can comfortably eat three paani puris instead of six. "That is enough to satisfy me," he said.