In a heartwarming viral video that has taken the internet by storm, a woman traveling by train with her pet goat surprises everyone by purchasing a train ticket for her beloved animal companion. This simple yet touching act of honesty and love for animals has captured the hearts of social media users and has become a trending sensation.
Viral Video of a Woman and Her Goat: A Unique Journey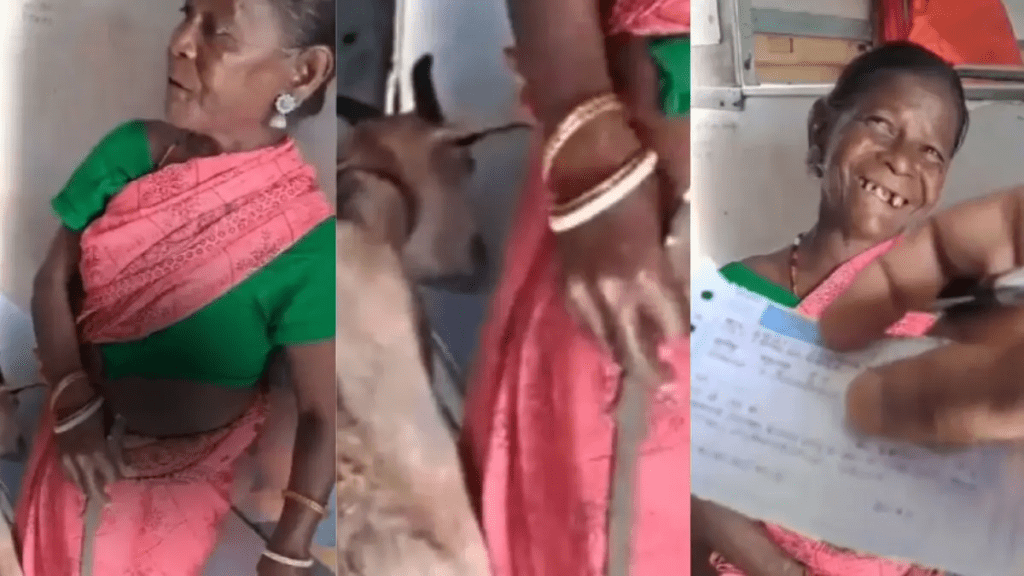 In a video that has gone viral, a woman is seen traveling on a train with her pet goat. While the sight of a goat on a train is unusual in itself, what truly stands out is the woman's remarkable gesture of buying a train ticket for her furry friend. The heartwarming video captures the moment when a travel ticket examiner (TTE) approaches her and asks to see her ticket.
A Display of Honesty and Affection
As the TTE inquires whether the woman has bought a ticket for her goat, she responds with a confident and cheerful "yes." Her smile and pride in showcasing the ticket for her pet goat have melted the hearts of viewers. It's a touching display of the bond between humans and animals and a reminder of the kindness that exists in the world.
Internet Reacts with Positivity
Since the video was shared, it has garnered significant attention on social media. With nearly 1 lakh views, 3,189 likes, and a multitude of comments, the internet has responded with overwhelming positivity. Users have praised the woman's honesty and integrity, with some even calling her a hero.
Celebrating Acts of Kindness
This heartwarming incident serves as a reminder that small acts of kindness and compassion can make a big difference. It highlights the importance of treating animals with love and respect. In a world often filled with negativity, stories like this one provide a ray of hope and warmth.
The video of a woman buying a train ticket for her pet goat has touched the hearts of many, spreading joy and positivity across social media platforms. It's a testament to the power of love, honesty, and the enduring bond between humans and animals.
---
The Hindustan Herald Is Your Source For The Latest In Business, Entertainment, Lifestyle, Breaking News, And Other News. Please Follow Us On Facebook, Instagram, Twitter, And LinkedIn To Receive Instantaneous Updates. Also Don't Forget To Subscribe Our Telegram Channel @hindustanherald