Cyprus-based content creator Fidias Panayiotou, known for his humorous online presence and memorable encounter with billionaire Elon Musk earlier this year, is under scrutiny on social media after he showcased how to enter the Bengaluru Metro without a valid ticket. In a video shared online, Panayiotou effortlessly enters and exits the metro station without a ticket, raising questions about security measures.
Video Highlights Unauthorized Entry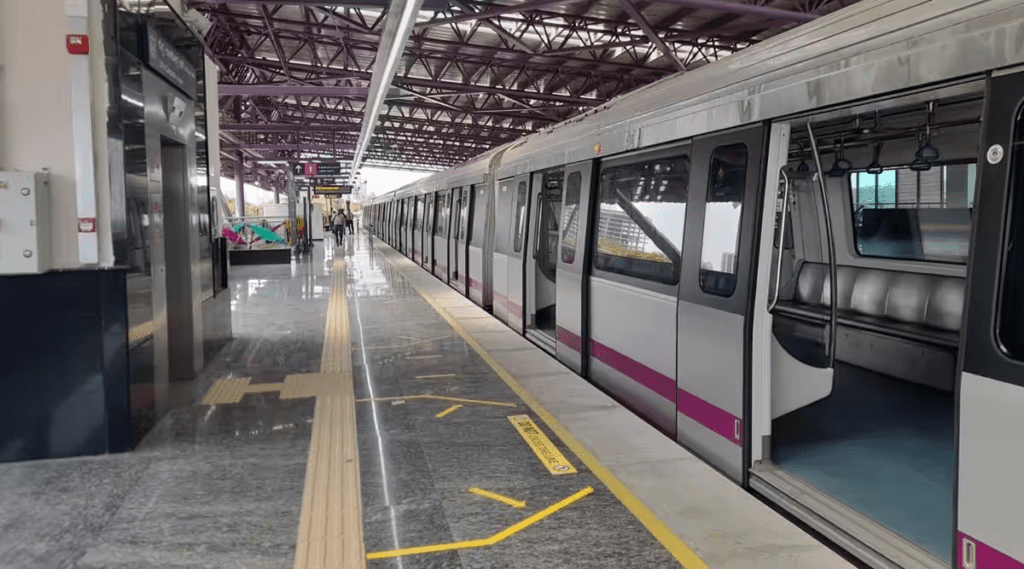 In a daring video shared by Panayiotou, he documents his unconventional entry into the Bengaluru Metro without a ticket. The video captures his interactions with fellow commuters and the surprising ease with which he bypasses security.
Caption Raises Eyebrows
The caption accompanying the video on Panayiotou's microblogging platform reads, "How To Sneak Into The Indian Metro," sparking curiosity and controversy among viewers.
Challenging Commuters' Beliefs
The video commences with Panayiotou polling individuals at the metro station about their beliefs regarding his ability to enter without payment. Commuters express skepticism, but he proceeds to leap over the ticket barriers, proving their doubts wrong.
Exiting Unconventionally
After entering the station without a valid ticket or token, Panayiotou revisits the same commuters who initially doubted him. This time, he surprises them by effortlessly hopping over the ticket-checking counter, with no security personnel in sight.
Online Criticism Mounts
Panayiotou's actions have drawn significant criticism online, as netizens express concerns about security lapses in the metro system and the influence of such actions on impressionable audiences.
Fidias Panayiotou's audacious demonstration of unauthorized entry into the Bengaluru Metro without a ticket has ignited a heated debate online. While some find his actions entertaining, others are alarmed by the potential security risks and the message it sends to his followers.
---
The Hindustan Herald Is Your Source For The Latest In Business, Entertainment, Lifestyle, Breaking News, And Other News. Please Follow Us On Facebook, Instagram, Twitter, And LinkedIn To Receive Instantaneous Updates. Also Don't Forget To Subscribe Our Telegram Channel @hindustanherald