The Minnesota Department of Health (MDH) has now confirmed six instances of monkeypox in Minnesota, all of which have occurred among residents of the Twin Cities.
According to MDH, all instances of monkeypox in Minnesota have been diagnosed in individuals who live in the Twin Cities and have a history of travel, including domestic travel, or have had direct contact with someone who has recently traveled.
MDH expects cases owing to a community spread to be detected shortly, "as other places outside of Minnesota have documented spread within their communities," according to a news release.
Earlier this week, the Minnesota Department of Health verified the state's first case of monkeypox. According to MDH, none of the Minnesotans with monkeypox are currently hospitalized, and they are all receiving medical care and recuperating.
While the state's case statistics are currently low, MDH believes that not everyone who has monkeypox has sought testing or assessment from a health care practitioner. State health experts are afraid that the number of cases would rise significantly unless those at risk for monkeypox take precautions, recognize when they are affected, and seek medical attention as soon as possible if they become afflicted.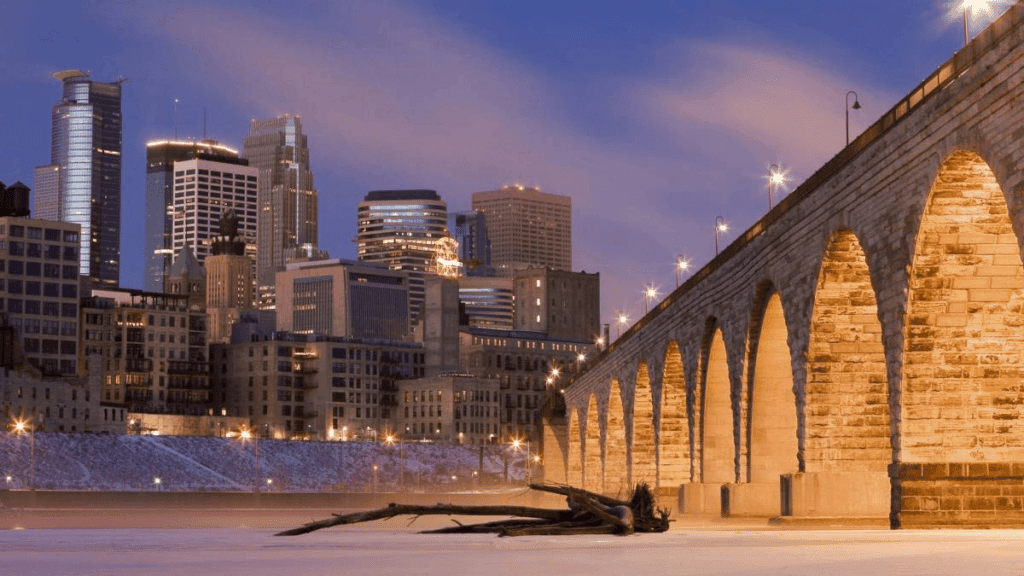 "It's apparent that monkeypox has arrived in Minnesota," stated Dr. Ruth Lynfield, State Epidemiologist. "While our recent cases are related with travel outside of Minnesota, we expect to find instances among persons who have no travel history or contact with someone who has, indicating that spread inside Minnesota social networks is occurring. We also believe that many people with cases across the country are not seeking medical attention, and that the number of persons infected with monkeypox is higher than the number of documented cases. We want to make sure that at-risk Minnesotans and their health care professionals understand monkeypox, including how it spreads, symptoms, and prevention."
What exactly is monkeypox?
Monkeypox symptoms include fever, headache, muscle aches, swollen lymph nodes, and a rash that resembles pimples or blisters. Some people in this outbreak have simply experienced a rash and no other symptoms, and the rash may consist of only a few lesions. The rash may appear in the mouth, and ulcers in the vaginal and anal areas may develop. A rash may appear on the face or other parts of the body in various conditions.
"Because monkeypox can be mistaken for sexually transmitted diseases like syphilis or herpes, it's critical that health care providers consider multiple infections and try to learn as much as possible from their patients about their potential contacts with someone who may have had monkeypox within the last 14 days," Lynfield said. "Early identification of individuals and their contacts is critical for delivering effective treatment and prevention for high-risk contacts, including post-exposure immunisation. This can significantly restrict the virus's transmission."
Stopping the spread of monkeypox
Monkeypox is less infectious than other diseases such as COVID-19, measles, chickenpox, and influenza; yet, skin sores can easily disseminate the disease.
Anyone who has close, continuous contact with someone afflicted with monkeypox can contract it. This includes skin-to-skin contact as well as sexual action. In the current global outbreak, health experts are observing a large proportion, although not all, of illnesses occurring among gay and bisexual men.
"It's critical for people who are at higher risk to be aware of the possibility of exposure and to take steps to limit their risk of infection," Lynfield said in a press statement.
According to MDH, in order to prevent the transmission of monkeypox, people should:
Maintain proper hand hygiene. Washing your hands with soap and water, for example, or using an alcohol-based hand sanitizer.
Reduce skin-to-skin contact with people who have been exposed to the virus or who have a rash or skin sores.
Avoid coming into contact with any materials that have been in direct contact with someone who has monkeypox, such as bedding.
If you develop symptoms, contact a health care practitioner right away because early detection and testing can help prevent further spread.
In conjunction with the CDC, the need for a vaccination or antivirals is being assessed on a case-by-case basis. At this time, the CDC does not recommend that the vaccination be used more widely.