According to new data released this week by the Centers for Disease Control and Prevention, two doses of the Pfizer-BioNTech COVID-19 vaccine were less effective in reducing the risk posed by the Omicron variant in younger children compared to older age groups. According to data from the CDC's COVID-NET hospital surveillance released late Thursday, rates of COVID-19 hospitalizations were lower among vaccinated Americans of any age through the end of January compared to the unvaccinated. The smallest gaps, however, were found among children aged 5 to 17 years old.
Unvaccinated adults were six times more likely to be hospitalized than vaccinated adults. Unvaccinated 5- to 11-year-olds had three times the rate, and unvaccinated 12- to 17-year-olds had two times the rate. In addition, the CDC published a new study in its Morbidity and Mortality Weekly Report on Friday, estimating that two shots of the Pfizer vaccine were 31% effective against Omicron variant infections in children aged 5 to 11. Vaccine effectiveness against Omicron was nearly double that, at 59 percent, though the study's authors cautioned that the two figures "might not be significantly different" due to "wide and overlapping" statistical uncertainty.
Beginning in July 2021, researchers will conduct regular tests on children enrolled in four states: Arizona, Florida, Texas, and Utah.
Vaccine effectiveness against infection among adolescents was found to be 87 percent during the Delta variant's dominance, according to the study."Other pediatric vaccine effectiveness studies relied on lab testing data or health records, and generally only included cases in which a child experienced symptoms and sought medical attention.
With the increased use of home rapid testing, studies like ours are required to provide more detailed information on infection rates and vaccine effectiveness "According to a press release from Abt Associates, whose scientists co-authored the study, principal investigator Lauren Osho. While children aged 5 to 17 are less likely than adults to be hospitalized with COVID-19, hundreds of children have died as a result of the disease, and many more have suffered severe complications.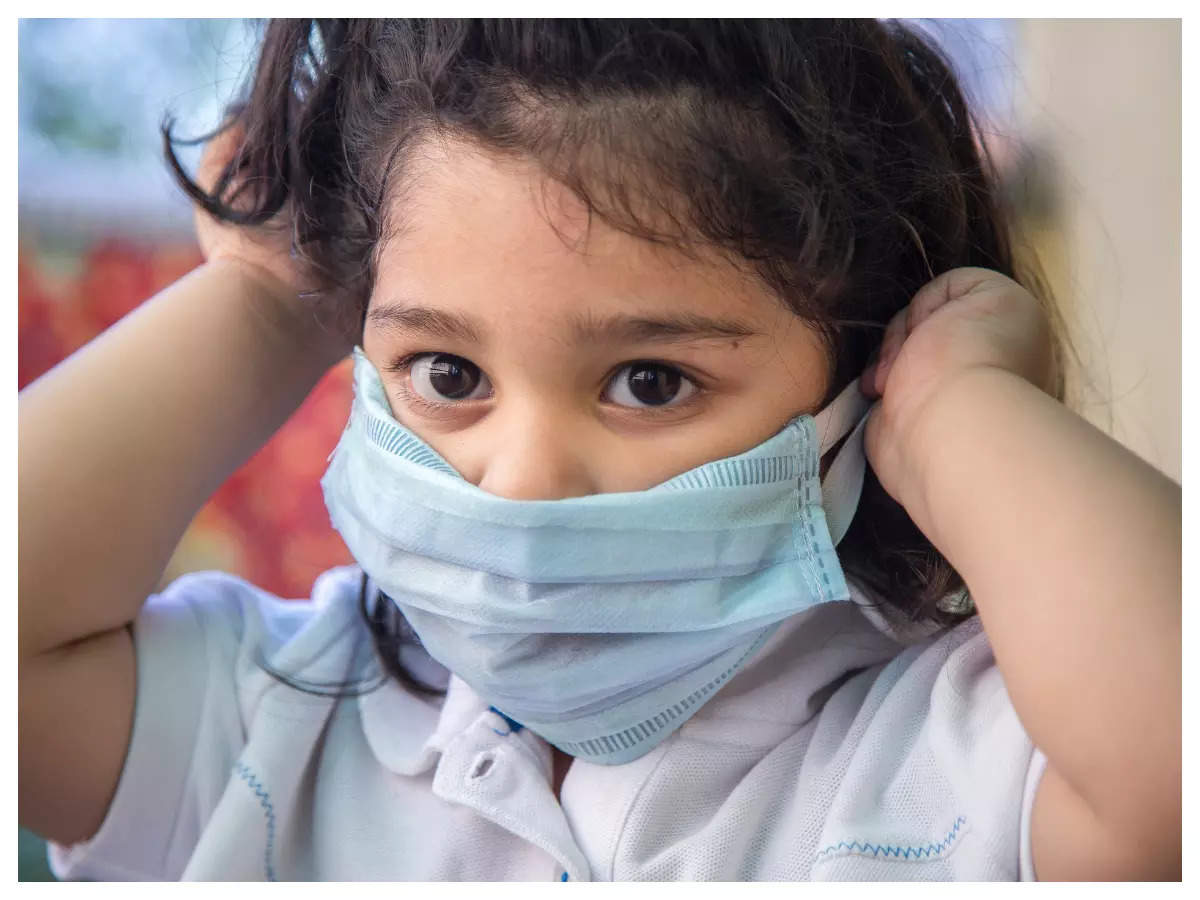 The CDC recently stated that parents may be able to space out their children's first two shots by up to eight weeks, potentially increasing vaccine effectiveness and lowering the risk of rare heart inflammation side effects associated with the vaccine.A separate study co-authored by CDC scientists, published Friday as a preprint that has not yet been peer-reviewed, found that rates of hospitalisation during COVID-19 among children overall exceeded those seen in previous flu seasons, even before the record Omicron wave, which drove a record surge in paediatric hospitalizations.
However, the Biden administration has struggled to persuade many parents to vaccinate their youngest eligible children, with early rollout lagging that of older ages. Only about 26.6 percent of children aged 5 to 11 are fully immunised.
An ongoing CDC survey found that the percentage of parents who said they "probably or definitely" will not get their 5- to 11-year-old child vaccinated had risen to 31% by the end of January.
"Data show that vaccines are one of the most effective ways to keep people safe from COVID-19, including children, by preventing serious illness, hospitalisation, and death," Dr. Nirav Shah, Maine's top health official and president of the Association of State and Territorial Health Officials, said last week. Shah's statement came after Florida's surgeon general sparked outrage by urging parents to avoid getting their children vaccinated against COVID-19.