The Adani Group has announced that through an open offer, its subsidiary, AMG Media Networks Limited, will acquire a further 26% stake in New Delhi Television Ltd. Previously, AMG Media Networks Limited had indirectly acquired a 29.18% stake in the media company (NDTV). Adani entities made a public offer to acquire a 26% stake in NDTV for a total of 493 billion rupees at a price of 294 rupees per share. The stock of the media conglomerate rose 5% today, closing at $376.55 per share.
VCPL, an AMNL wholly-owned subsidiary, holds warrants of RRPR Holding Private Limited (RRPR), giving VCPL the option to acquire a 99.99% stake in RRPR. VCPL has acquired a 99.5% ownership interest in RRPR through the exercise of its warrants. If the transaction goes through, VCPL will take over RRPR.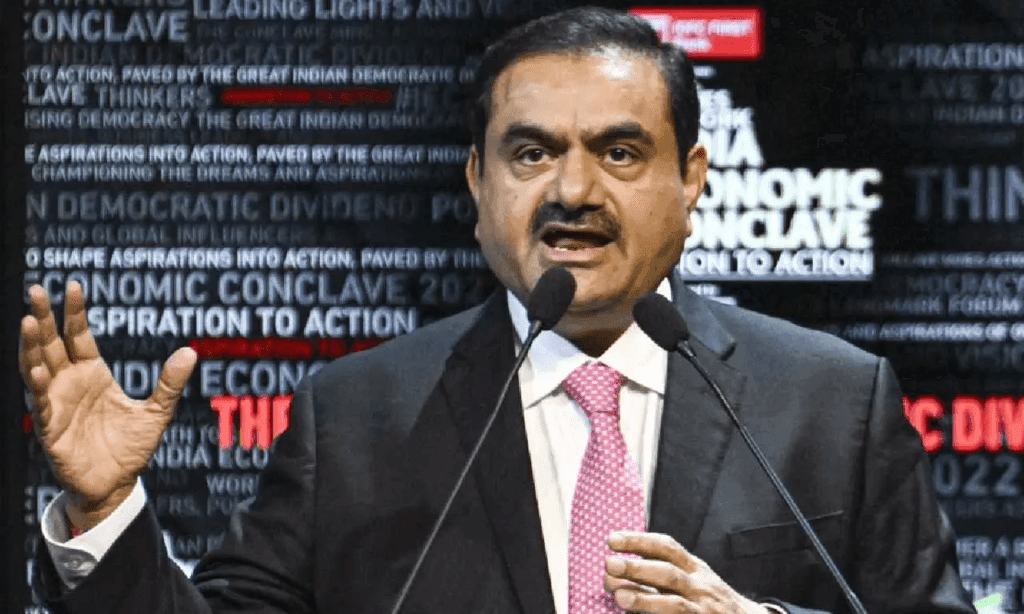 RRPR is a member of NDTV's promoter group and currently owns 29.18% of the company. VCPL, AMNL, and AEL (acting collectively) will make an open offer to buy up to 26% of NDTV at Rs. 294 per share.
The Adani group's entities will issue an open offer to acquire a 26 percent stake in NDTV in accordance with the SEBI's (Substantial Acquisition of Shares and Takeovers) Regulations, 2011.
JM Financial Ltd., the acquirers' offer manager, has made an official announcement.
In accordance with Regulation 8(2) of the SEBI (SAST) Regulations, the offer stated, "The Offer Price is higher than the price determined in accordance with this regulation."
NDTV is a popular television network that broadcasts three national news shows: NDTV 24×7, NDTV India, and NDTV Profit. It also has a sizable online following; more than 35 million people follow it on various social media sites, making it one of the most popular news handles.
In FY22, the company reported revenue of 421 crore, EBITDA of 123 crore, and net profit of 85 crore.
"We are overjoyed to have made this acquisition because it represents a significant step toward AMNL's ultimate goal of blazing a path for cutting-edge media across all platforms.
Sanjay Pugalia, CEO of AMG Media Networks Limited, said these words.
The goal of AMNL is to educate and inform people about India so that they can make better decisions about their lives as citizens, consumers, and people interested in India. NDTV is the best platform for broadcasting and digital media because of its dominant position in the news industry and its extensive and potent reach across a wide range of categories and geographies."
Adani Group Media Networks Limited, or AMNL, is the holding company for all of the Adani Group's media ventures. Adani Enterprises Limited owns the entire company (AEL). AMNL has completed its acquisition of VCPL, making VCPL an AMNL subsidiary in its entirety.
Adani Enterprises Limited is the holding company for the Adani Group, one of India's most powerful and profitable corporations.
The NDTV stock closed at Rs. 366.05 on the BSE today.
---
The Hindustan Herald Is Your Source For The Latest In Business, Entertainment, Lifestyle, Breaking News, And Other News. Please Follow Us On Facebook, Instagram, Twitter, And LinkedIn To Receive Instantaneous Updates. Also Don't Forget To Subscribe Our Telegram Channel @heraldhindustan