Delve into the world of AP Dhillon, a remarkable Indo-Canadian singer-rapper who has redefined Punjabi music's impact. He has expanded his listeners beyond the traditional Punjabi audience, captivating diverse demographics.
A Glimpse at AP Dhillon's Upcoming Docu-Series
Get ready for the premiere of 'AP Dhillon: First Of A Kind' on Prime Video, scheduled for August 18. As anticipation builds for the documentary, let's take a closer look at the life and career of this Punjabi sensation.
Shaping Cultural Boundaries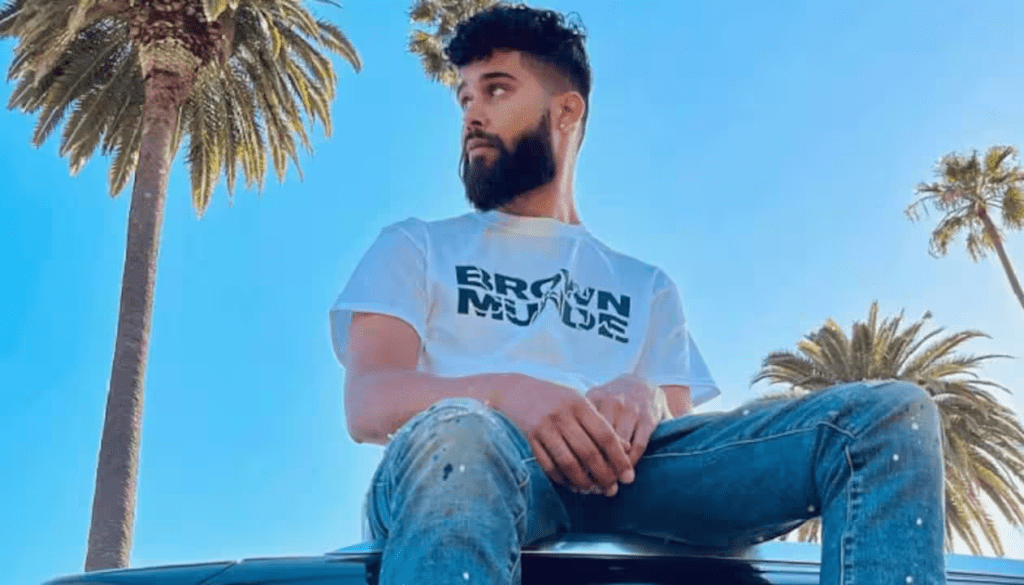 AP Dhillon's influence extends far beyond Punjabi music enthusiasts. He has played a pivotal role in breaking down cultural barriers, making Punjabi music accessible and appealing to audiences worldwide.
The Journey So Far
Born as Amritpal Singh Dhillon, he hails from a Sikh family and was born on January 10, 1993, in Amritsar, Punjab. He pursued civil engineering studies at Baba Kuma Singh Ji Engineering College, affiliated with Punjab Technical University. Later, he ventured into business administration and management, studying at Camosun College in British Columbia.
Chart-Topping Beginnings
Dhillon embarked on his musical journey in 2019 with hit singles "Fake" and "Faraar." His ascendancy continued in 2020 with the single "Deadly," produced by Gminxr, which secured a spot on the UK Asian chart, peaking at an impressive number 11.
Consistent Success and Global Recognition
Since his remarkable debut, AP Dhillon has achieved an unceasing streak of success. Collaborations with talents like Gurinder Gill and Shinda Kahlon have consistently topped charts, resonating with listeners worldwide across diverse demographics.
Taking the Stage
In 2021, AP Dhillon and his team marked a significant milestone, performing live for the first time during the "Over The Top – The Takeover Tour," captivating audiences across six major cities in India.
From Music to Screen
In 2022, Dhillon's talents expanded to the screen as he collaborated with Amazon Prime Video for the promotion of "The Boys" (season 3). An exclusive version of his track 'Insane' featured prominently in the trailer, showcasing his versatility.
A Historic Performance
In a monumental achievement, 2023 witnessed AP Dhillon becoming the first Punjabi artist to grace the stage at the prestigious 2023 Juno Awards in Edmonton, Canada. His hit song 'Summer High' resonated through the event, leaving an indelible mark.
AP Dhillon's journey is a testament to the power of music in transcending borders and connecting cultures. He continues to redefine the Punjabi music landscape, and his upcoming docu-series promises to provide a captivating glimpse into his remarkable career.
---
The Hindustan Herald Is Your Source For The Latest In Business, Entertainment, Lifestyle, Breaking News, And Other News. Please Follow Us On Facebook, Instagram, Twitter, And LinkedIn To Receive Instantaneous Updates. Also Don't Forget To Subscribe Our Telegram Channel @hindustanherald