In a heartwarming incident, Baskar, an auto-rickshaw driver from Bengaluru, has captured the hearts of many with his remarkable journey. Having dropped out of school nearly 38 years ago, Baskar recently took his English paper as part of his Pre-University Course (PUC) exams, showcasing an unwavering commitment to education.
A Second Chance at Education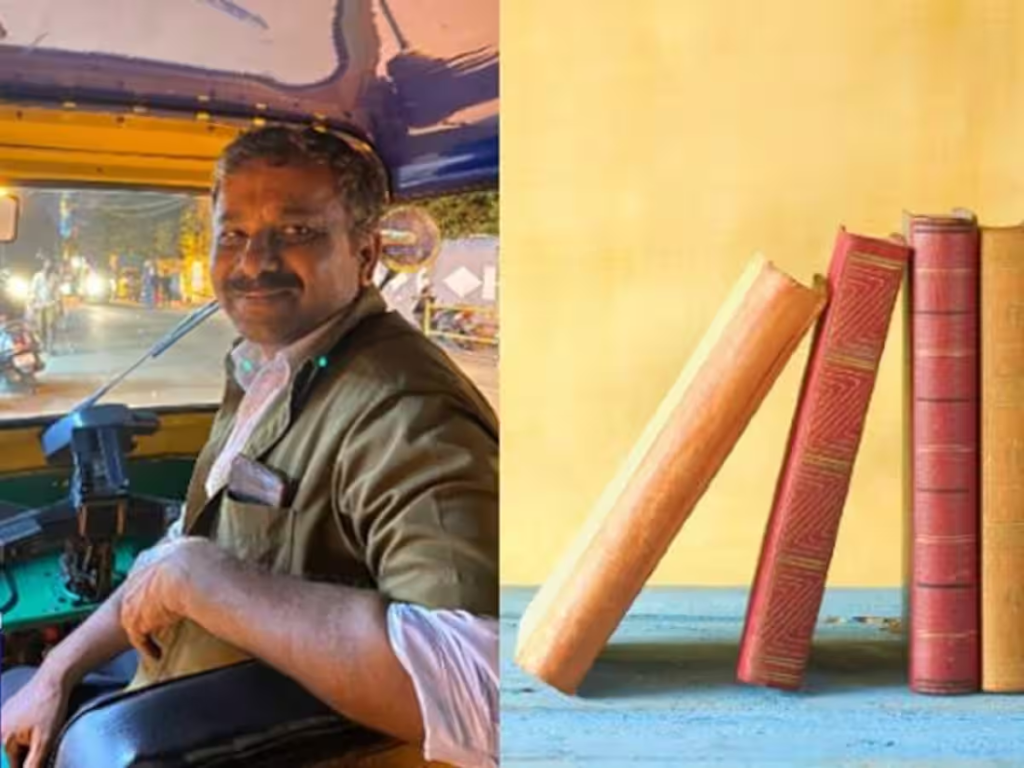 Baskar's story gained widespread attention after a tweet by Nidhi Agarwal, a Bengaluru-based professional. She shared an extraordinary encounter with Baskar, who proudly faced his English paper after cleaning his 10th-grade exams back in 1985. Now, a father of two with kids in the 3rd and 6th grades, Baskar's enduring smile and dedication serve as a motivating example.
Overcoming Challenges
This inspiring story comes after another viral video depicted Baskar in a vulnerable moment. The widely-circulated clip showed him breaking down due to low earnings. He revealed that he earned a mere Rs 40 in 5 hours of work due to a lack of passengers. The video shed light on the challenges faced by auto-rickshaw drivers, including the impact of free bus rides offered by the Congress government in Karnataka.
From Tears to Triumph
Baskar's journey reflects the resilience of individuals striving to overcome obstacles. His determination to pursue education despite the odds serves as a reminder of the transformative power of second chances. In a world often dominated by challenges, Baskar's story resonates as a testament to the human spirit's ability to endure and thrive.
Moving Forward
As Baskar continues his pursuit of education and a better life for himself and his family, his story resonates as a beacon of hope. His journey showcases the importance of education and the unyielding spirit that drives individuals to rise above adversity. With his enduring smile and inspiring journey, Baskar's story reminds us all of the potential for growth, no matter the circumstances.
---
The Hindustan Herald Is Your Source For The Latest In Business, Entertainment, Lifestyle, Breaking News, And Other News. Please Follow Us On Facebook, Instagram, Twitter, And LinkedIn To Receive Instantaneous Updates. Also Don't Forget To Subscribe Our Telegram Channel @hindustanherald