Inching Up Prices: As of August 10, the all-India retail price of onions has reached Rs 27.90 per kilogram, showing a modest increase of a little over Rs 2 per kg compared to the same period last year.
Government's Strategy to Stabilize Prices
Buffer Stock Release
The central government has taken a proactive step to control the rising onion prices. It announced that it will release onion from its buffer stock in targeted regions with immediate effect. This move aims to keep prices under check until the arrival of the new crop in October.
Multiple Disposal Options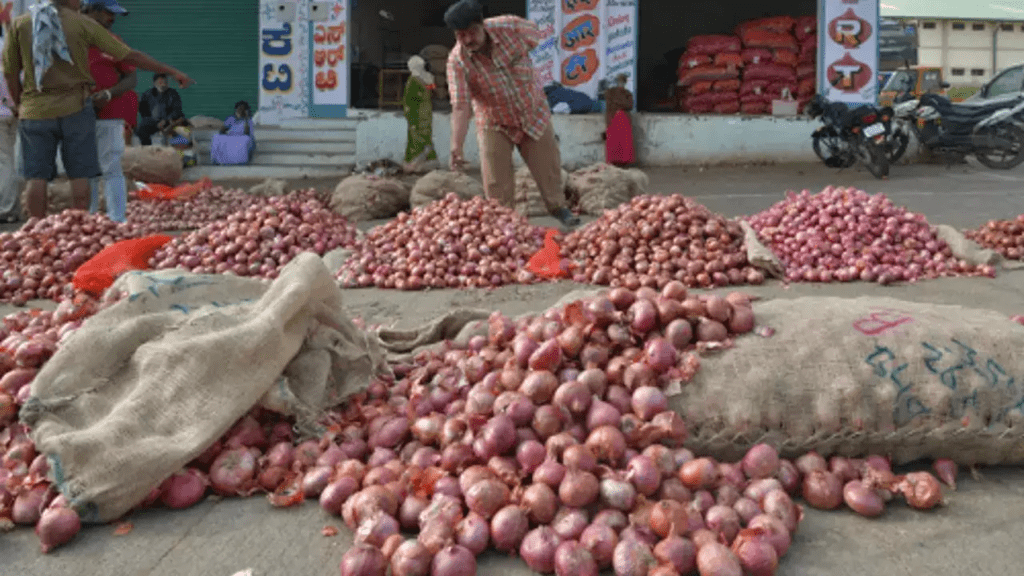 To address the situation, the government is exploring various options for onion disposal. These include e-auction, e-commerce, and discounted rates for states to sell onions through retail outlets of their consumer cooperatives and corporations.
Maintaining Price Stabilisation Fund
The government is currently maintaining a substantial 3 lakh tonnes of onion under the Price Stabilisation Fund (PSF). This strategic reserve is designed to address any sudden spikes in prices during the lean supply season.
Market Dynamics and Disposal Strategy
Targeted Market Approach
The ministry has laid out a comprehensive strategy for onion disposal. The government plans to release onion stocks targeting regions where retail prices are above the national average. Additionally, they aim to address areas with significant increases in prices compared to the previous month and year.
Ensuring Affordability
The government is calibrating the pace and quantity of disposal in alignment with market prices and availability. The primary objective is to ensure that onions remain accessible and affordable to consumers.
State Involvement
Apart from market disposal, the government will extend its efforts by offering state governments the option to purchase onions at discounted rates. This collaborative approach intends to ensure a steady supply to consumers.
Significance of Rabi Onion Harvest
Meeting Consumer Demand
The rabi onion harvest, which takes place between April and June, plays a crucial role in meeting consumer demand. This harvest accounts for a significant 65% of India's total onion production, bridging the gap until the kharif crop is harvested between October and November.
Strengthening Buffer System
Enhancing Buffer Capacity
The government has procured three lakh metric tonnes of onion for the buffer this year, with the possibility of further enhancements if the situation requires. Over the past four years, the onion buffer size has tripled, from one lakh tonnes in 2020-21 to three lakh metric tonnes in 2023-24.
Role in Price Stability
The expansion of the onion buffer system has played a pivotal role in ensuring price stability and the availability of onions at affordable rates for consumers.
---
The Hindustan Herald Is Your Source For The Latest In Business, Entertainment, Lifestyle, Breaking News, And Other News. Please Follow Us On Facebook, Instagram, Twitter, And LinkedIn To Receive Instantaneous Updates. Also Don't Forget To Subscribe Our Telegram Channel @hindustanherald