New Delhi, August 24, 2023 (IST) – India has achieved a monumental feat with the successful landing of its Moon mission, Chandrayaan-3, on the moon's South Pole. The achievement marks a significant milestone as India becomes the first country to accomplish this historic landing.
Prime Minister Modi's Eloquent Remarks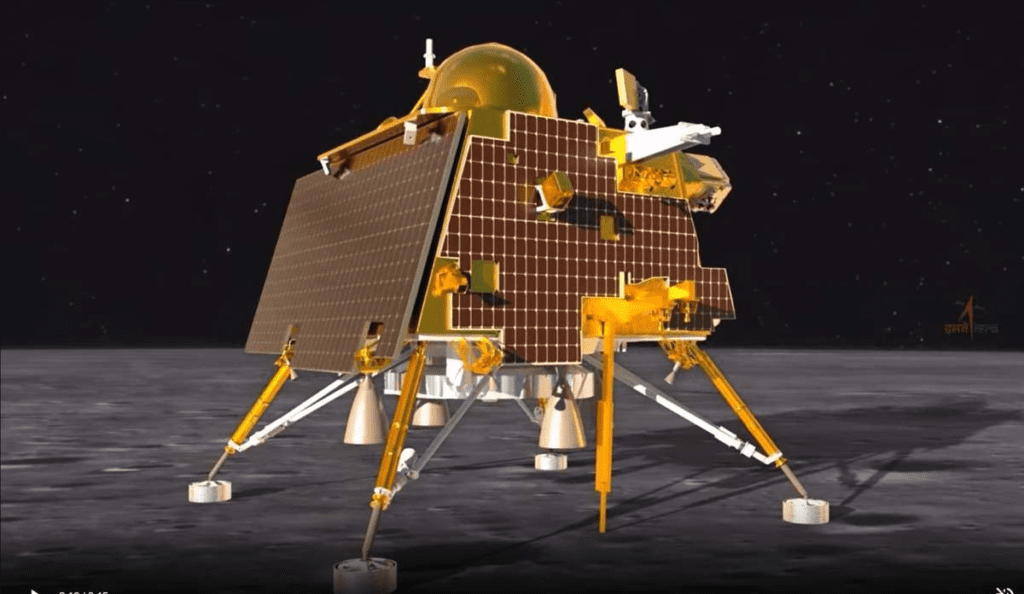 As the nation celebrates this triumph, Prime Minister Narendra Modi, who was present in South Africa for the 15th BRICS Summit, shared his excitement. In his opening remarks, he expressed, "We are witness to the new flight of new India. New history has been written. This is a moment to cherish forever. India is now on the moon."
Tracing the Journey's Origins
The journey began with Chandrayaan-1, India's inaugural mission to the Moon, launched successfully on October 22, 2008, from SDSC SHAR, Sriharikota. The primary objective was to explore the presence of water on the Moon's surface. Today, Chandrayaan-3's triumphant landing on the lunar south pole, abundant with ice, validates the audacious vision behind the mission.
Learning From Setbacks: Turning Challenges Into Success
After the setbacks faced by Chandrayaan-2's attempt to land on the moon in 2019, India embraced the lessons learned from the "fifteen minutes of terror." These lessons were transformed into a stepping stone for success. The Indian Space Research Organisation (ISRO) revamped the design and capabilities of Vikram, the lander module. This included reinforced landing legs, enhanced sensors, an expanded solar array, sophisticated software, engine enhancements, and optimization.
A Landmark Achievement: Joining an Elite Club
With its successful landing on the lunar south pole, India joins an elite club of countries that have achieved soft landings on the Moon. This achievement places India alongside the United States, Russia, and China. India's triumph in landing on the lunar south pole region is a historic first and showcases its prowess in space exploration.
Future Endeavors: Paving the Way for More Space Missions
Lauding the dedicated efforts of scientists, ISRO Director S Somnath shared that the success of Chandrayaan-3 will open doors for similar missions to explore Venus and Mars. Notably, the successful landing demonstrates the potential for future missions. Over the next 14 days, the instruments on the lander and rover will conduct exciting experiments.
Next Frontier: The Aditya-L1 Mission
Building upon this success, ISRO's next mission is the Aditya-L1, India's pioneering space-based mission to study the Sun. The Aditya-L1 spacecraft will orbit around the Lagrange point 1 of the Sun-Earth system, providing insights into solar phenomena.
---
The Hindustan Herald Is Your Source For The Latest In Business, Entertainment, Lifestyle, Breaking News, And Other News. Please Follow Us On Facebook, Instagram, Twitter, And LinkedIn To Receive Instantaneous Updates. Also Don't Forget To Subscribe Our Telegram Channel @hindustanherald