An excerpt from Anirban Bhattacharya's book "India's Money Heist: The Chelembra Bank Robbery" follows. The Chelambra bank robbery in the Malappuram district of Kerala, India is considered to be one of the biggest and most sensational bank robberies in the crime history of Kerala.
Sunday, December 30, 2007
Despite the fact that it was a Sunday, Puthiyottil Vijayan, the superintendent of police for Malappuram, entered the Tirur police station as if it were a weekday. It was nine o'clock in the morning. The officers and constables consistently kept their watches in sync with his arrival.
He appeared distressed. His brow was furrowed, and he had a frown on his face. Whenever he entered a room, he would shake everyone's hands, tell a couple of jokes, and make everyone laugh. His bushy moustache would invariably break out into its own dance routine during these times. But today, he didn't say anything as he walked into the room and straight to his desk.
"Sainte mukhathente our vishamam" translates literally as "Is there anything bothering you, sir?" When one of the inspectors asked him the question, they trod carefully between curiosity and diplomacy. Vijayan made only a grunt before instructing his team to meet him in the conference room.
This usually meant that something important was going on. There were sounds of desks and chairs scraping against the floor and a low murmur that could easily be misinterpreted as an indication that something was wrong.
'We have three days to get everything under control. I want all our security arrangements to be checked. I want all the suspects accused in last year's incident to be rounded up and put behind bars. And I do not want a repeat of last year's incident!'
Vijayan's voice was uninteresting and subdued. This calm demeanour contrasted sharply with the frantic urgency of his thoughts, which buzzed like a hundred flies in a jar.
Tirur, a town in Malappuram, has had many advantages since the district's inception. The British constructed a section of the first railroad in the area now known as Tirur, which was part of the mediaeval kingdom of Tanur at the time (Vettattnad). In the sixteenth century, famous poet Thunchaththu Ezhuthachan, known as the "father" of Malayalam literature, was born and raised there. The sands themselves are revered as sacred ground.
Tirur's fame stems in part from the heinous Wagon Tragedy, which occurred there in 1921. Despite claims that Muslims were forcibly converting local Hindus, Muslims had held sway over the Hindu population for more than 30 years. It had the capability of exploding like a powder keg. Variyamkunnath Kunjahammed Haji, in a vehement rebuttal, accused the British of hatching a plot to sow discord between Hindus and Muslims. He also claimed that this was part of a larger scheme to incite hatred between Hindus and Muslims.
The conflict was exacerbated by British land reforms that granted land to Namboothiri Brahmins and Nair chieftains. A violent power struggle erupted within the pre-existing Khilafat Movement at the same time that rents were raised and tenants were evicted. This revolt, known as the Mappila Rebellion, was initially directed at landlords before shifting its focus to British colonists.
Following the swift suppression of the uprising by the British government, seventy prisoners were rounded up and loaded onto a goods waggon at the Tirur railway station. By the time the train arrived at the Coimbatore prison, 61 of the prisoners had died as a result of suffocation. People from all over India heard the news and expressed their support for the independence movement, catapulting Tirur to the forefront.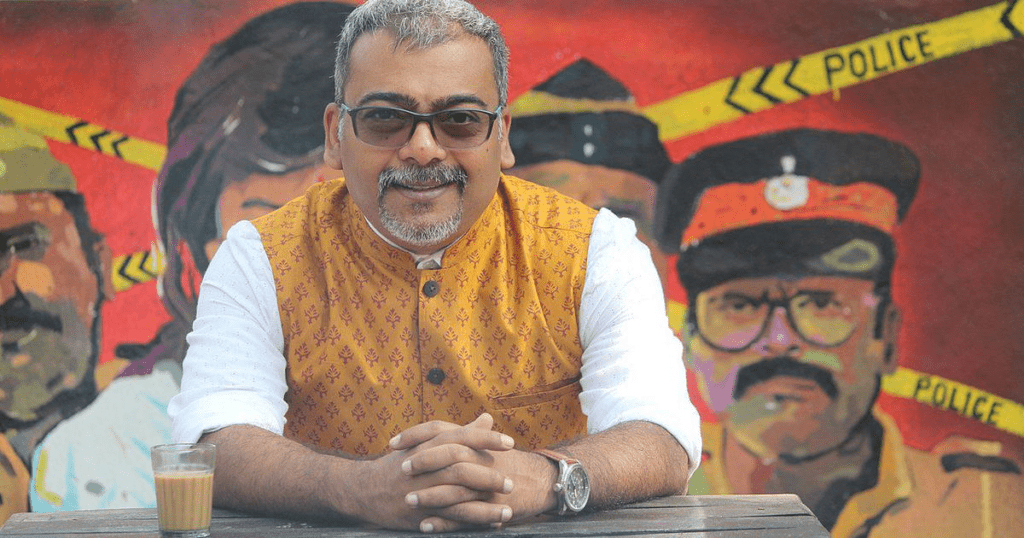 However, SP Vijayan was not worried about the old incident from 1921. It was the incident from the previous year that was preying on his mind; it wasn't something the town was proud of. He didn't want another tragedy on his watch.
In the following twenty-four hours, Malappuram would once more be written about in the media, but with a different kind of notoriety than before, and Vijayan's life would be irrevocably changed.
So, what occurred in 2006? He moved papers around on his desk as the meeting was about to start and thought about different ways to get things going. It happens frequently for ghosts to come back to Tirur and cause trouble in the present. It is difficult to forget or forgive the past in this place.
An important mosque in Perumpadappu hosts the nercha, or annual thanksgiving prayers. Neichor, also known as ghee rice, is given out as part of the festival's celebrations to the less fortunate, who come to pray alongside the thousands of pilgrims who come every year.
The BP Angadi nercha, a yearly celebration honouring Yahu Thangal Pappa, a Sufi, is held. The Ambattu family of BP Angadi raises festival flags every year, and a solemn procession starts at the DSP's office and ends at Tirur, where the ceremonial lamp for the nercha is lit (Deputy Superintendent of Police). To celebrate Thanksgiving, people of various faiths come together.

Fundamentalist groups in the community expressed their displeasure with the allegedly anti-Islamic practices and the involvement of non-Muslims in the events in 2006. These conservative groups were unaware that for the previous 168 years, the nercha had been a secular holiday celebrated by the general populace.
In 2006, a ghost from Tirur's past, a visitor from beyond the grave from eight years ago, the entity that had been gnawing at Vijayan's mind, decided to pay a visit.
Flashback, January 1998
Ayyappan, a goldsmith and priest at the Mariyamman Temple, converted to Islam and took the name Yasir. As a result, he was able to persuade his family and friends to accept Christianity.
Local RSS members allegedly protested in the streets, alleging that Nasarudheen Elamaram and the National Development Front had paid the priest to renounce his saffron robes and forced the priest's family and friends to convert to Islam. Nasarudheen Elamaram was accused of bribing the priest to remove his saffron robes.
Given the lack of results, a group of assailants ambushed and killed Ayyappan, alias Yasir, in broad daylight. The Manjeri sessions court, on the other hand, found no evidence of guilt for any of the six defendants. Wars erupted, and Yasir's spirit was finally laid to rest. That was my impression as well.
The ghost decided to make its presence known and cause havoc in the community sometime in 2006. After being cleared of all charges, Vinson realised that John Dryden, England's first poet laureatewarning,'s "Beware the fury of a patient man" was probably correct. Vinson reached this conclusion after being cleared of all charges.
On the very first day of the BP Angadi nercha, Vinson, who was killed in a copycat revenge style, was stabbed to death in the same manner that Ayyappan had been stabbed to death in broad daylight eight years prior.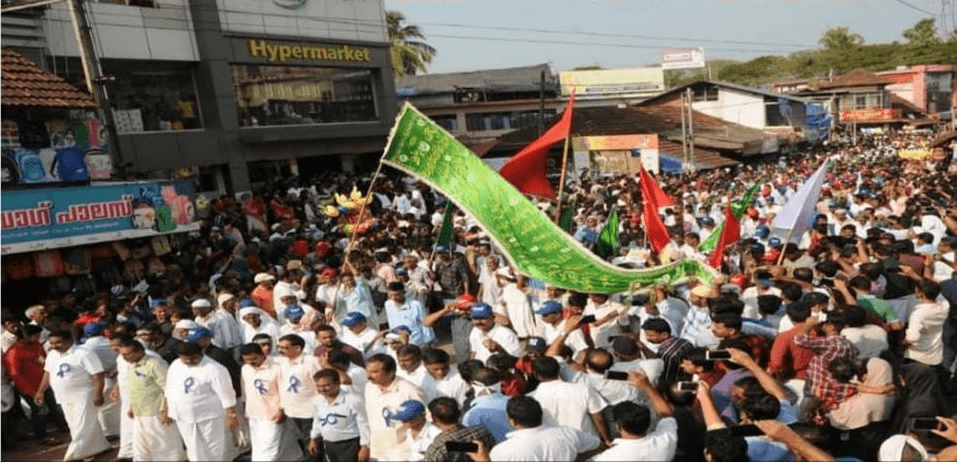 The mood quickly deteriorated when chaos broke out at the festival. Ten people were stabbed in Tirur, Tanur, and the surrounding areas over the course of four days, with three of them dying.
As of December 30th, 2007,
Vijayan was concerned that the Tirur police department would be caught off guard by the attacks, as they had been the previous year. His team was worried because of the expression on his face.
Sri Krishnakumar, Deputy Superintendent, was concerned that the riots of last year would reoccur this year.
We will be extremely cautious out of respect for your honour. While one of the inspectors was attempting to reassure Vijayan, he paused to see if his words were reaching him. Vijayan nodded inadvertently. "Nothing" would go wrong, the inspector assured us.
"Sir, Vishnupriya will be celebrating her birthday tomorrow," the inspector says. The topic of the conversation shifted. Everyone here is excited about the upcoming party.
Vishnupriya Vijayan, the daughter of Vijayan and Dr Beena Vijayan, née Mahadevan, was born on December 31st. Vignesh, her younger brother, was born on Boxing Day, two years after she was born. The family gathered frequently to celebrate the children's birthdays.
When one of their children turned a year old, Vijayan and Beena threw a big party and invited everyone they knew. Beena, a gynaecologist, also aced India's civil service exams, ranking twelfth at the national level. At the time, she was the district collector for Thrissur.
On this special day, Vijayan and Beena could forget about their jobs and focus solely on their families. This year's planning was already well underway. Umbayee was required to attend any party hosted by Vijayan.
Vijayan preferred to associate with people who he thought would spice up his life, and Umbayee stood head and shoulders above the rest. Vijayan had known Umbayee for a long time before he became famous for his Malayalam ghazals.
Umbayee's father, PA Ibrahim, was a strict Muslim who forbade his son from expressing his musical talent. This caused friction between the parent and child. Ibrahim's father finally gave up on him after his poor performance on his final exams. His father sent him to Bombay in the hope that the prodigal son would return home and repent. Unfortunately, it had the opposite effect that was intended.
Ibrahim was reduced to subsisting on tea, bidis, and charas as his money ran out. Ustad Mujawar Ali Khan speculated at the time of the discovery that the Hindu goddess Saraswati may have been directing him in the direction of Ibrahim. Mujawar Ali Khan taught Ibrahim for nearly his entire academic career. He'd come home from a night of performing in dive bars, light up, and sleep for days. One of his long-term goals was to master the tabla; however, his guru eventually suggested that he focus on his singing instead. The ghazals were discovered for the first time by Ibrahim.
He invented and popularised ghazals after realising there was nothing comparable in Malayalam. The pursuit of fame, on the other hand, was a failure. While working odd jobs to make ends meet, he attempted to smuggle watches and perfume into Mattancherry in exchange for US dollars.
Also Read: In Prison, Zubair Found Hope: 'More Interactions Can Change People.'
After hearing about the talented singer, Vijayan wanted to meet with him. He was on the verge of becoming famous at the time. After Umbayee sang Vijayan's favourite ghazal, "Chupke Chupke," by Bade Ghulam Ali, the two became friends.
Every year during the first week of December, Umbayee would call Vijayan and inquire, "When will the party be held? Have you decided on a date?" Despite his celebrity, Umbayee travelled a long distance to play for a personal friend.
2007 was no different than any other year. Umbayee was supposed to give a performance. Simply being in the same room as the famous singer was always an exciting and unforgettable experience for their coworkers, friends, and families.
Vijayan was the type of worker who preferred to handle everything himself. He was fiercely protective of his subordinates and rarely shared his concerns with them unless it was to exact vengeance for someone else's role in Vijayan's acidity. He would do anything to protect his team if they were in danger. Every night, Vijayan would unwind with a drink before retiring to his room to go over the case papers. When the first signs of a headache appeared, he called Umbayee.
Is "you can't sleep, huh?" true?
"I needed to hear a song from you," I explained to my sibling.
It wouldn't have mattered if Umbayee had been fast asleep and had been startled awake by the call. Umbayee would retaliate immediately.
Hold on, I'll get my harmonium, he says, and immediately begins attempting to assuage his friend's concerns.
'If it hadn't been for the saving grace of music, I might have become a master criminal,' Umbayee often ruminated and chuckled wryly.
And Vijayan would jokingly say, 'And I would have ultimately arrested you and kept you with me as an official singer, who would sing to me always from behind bars!'
After that, they would both start laughing out loud very loudly.
Beena took care of the children in Thrissur, which was about a two-hour drive from where Vijayan was located. The kids were in Thrissur.
It was anticipated that there would be approximately 150 guests at the party. Vijayanand, the deputy inspector in charge of the Thrissur range, was Vijayan's supervisor. He was aware that Vijayan would be hosting the annual banquet on New Year's Eve and he encouraged Vijayan to attend.
"Vijayan, you have to make more of an effort to spend time with your loved ones!"
"Mister, I really enjoy your hilarious sense of humour! There are only a few days left until the merchant, and here you are asking me to attend a party?'
That evening, Vijayan called Beena on the phone to go over some last-minute preparations together.
The majority of the staging components have been brought out. Tomorrow at ten in the morning, the chairs should be delivered, and the caterer should begin preparing food at one in the afternoon,' Before asking, "When are you going to arrive here tomorrow?" Beena dove right into the programme preparations after they had been completed.
"By noon," Vijayan guaranteed, while his thoughts were still fixated on the possibility that there would be a bank robbery on January 3rd. It was necessary for him to prepare in order to eliminate the possibility of bank robbery. Beena let out a hearty chuckle as she said, "Your noon means three in the afternoon." I get it.'
That night, Vijayan couldn't sleep. He couldn't shake the feeling that a major bank robbery event was about to take place. He had no choice but to hold out hope that he was mistaken about a bank robbery. In spite of the fact that he was tossing and turning in bed, a criminal act was being carried out in broad daylight in Malappuram, right in front of the law enforcers. And they had no idea what was going on!
---
Bank Robbery || Don't Forget To Subscribe To Our Newsletter To Get Curated Content In Your Mailbox. Also, Follow Us On Our Social Media Channels: Facebook | Instagram | Twitter | Linkedin | And Youtube.