In a surprising turn of events, the Indian Congress party has raised concerns regarding an invitation to the G20 dinner scheduled for September 9. The invite, typically addressed to the 'President of India,' now bears the title 'President of Bharat,' according to Congress leader Jairam Ramesh.
A Shift in Protocol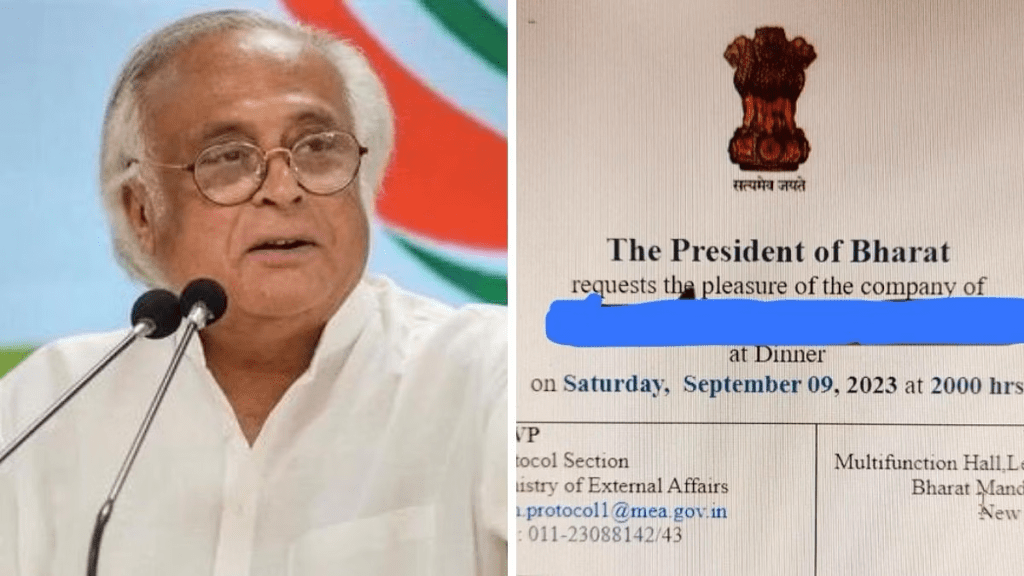 This unexpected alteration in the protocol has sparked discussions about the country's identity. While India is officially known as the 'Republic of India,' the usage of 'Bharat' in the invite has caught the attention of political observers.
Constitutional Reference
Jairam Ramesh referenced Article 1 of the Indian Constitution, which states, "Bharat, that was India, shall be a Union of States." He emphasized that even this concept of a 'Union of States' is now under scrutiny, hinting at potential shifts in the country's constitutional identity.
Political Implications
The move has not gone unnoticed in the political arena, with Mr. Ramesh suggesting that this change could be linked to political motives. He commented, "Mr. Modi can continue to distort history and divide India, that is Bharat, that is a Union of States. But we will not be deterred."
A Developing Story
As this situation continues to evolve, it raises questions about the political and constitutional implications of such a change. It remains to be seen how this development will be addressed and whether it will lead to further debates and discussions in the political landscape.
---
The Hindustan Herald Is Your Source For The Latest In Business, Entertainment, Lifestyle, Breaking News, And Other News. Please Follow Us On Facebook, Instagram, Twitter, And LinkedIn To Receive Instantaneous Updates. Also Don't Forget To Subscribe Our Telegram Channel @hindustanherald