On Thursday, Assam Police arrested senior Congress leader Pawan Khera at the Delhi airport, and the Supreme Court ordered a Dwarka court to release him on interim bail. A FIR has been filed against Khera after he publicly criticised Prime Minister Modi during a press conference.
The Supreme Court of India ruled as follows: "in order to protect the petitioner until such date as he applies for regular bail before the jurisdictional court upon the FIRs being transferred to one and the same jurisdiction, we direct that until the next date of listing, the petitioner shall be released on interim bail by the court of the competent magistrate in Delhi where he is to be proscribed." The preceding directive will be in effect until Tuesday.
We will protect you, but there must be some level of communication "According to CJI Chandrachud.
WHAT BOOK DID PAWAN KHERA APPEAR IN?
Khera previously referred to the Prime Minister as "Narendra Gautamdas Modi" during a press conference in Delhi to demand a joint parliamentary committee (JPC) investigation into the Gautam Adani Group.
On Wednesday, a BJP member in Assam, Samuel Changsan, went to the police and filed a FIR against Congress leader Dima Hasao at the Haflong police station.
Khera was charged with violating several sections of the Indian Penal Code, including 120 B (criminal conspiracy), 153 A, 153 B (1) (promoting enmity on grounds of religion, race, place of birth, etc.), 500 (defamation), 504 (intentional insult with intent to provoke breach of the peace), and 505 (1) (2) (intentional insult with intent to provoke breach of the peace) (statements conducive to public mischief).
People in Uttar Pradesh have also complained about him.
The PM's full name, Narendra Damodardas Modi, includes his father's middle name. I honestly couldn't tell if it was Damodardas or Gautam Das, tweeted Khera on February 17.
WHAT WAS THE FINAL COURT CASE'S OUTCOME?
In response to Khera's petition for the consolidation of these cases, the Supreme Court has issued a notice to the states of Uttar Pradesh and Assam where FIRs have been filed against him.
We may consider the appeal if it is limited to whether or not the FIR should be combined. This strategy was used in the Arnab Ranjan Goswami case. We also recognise that the FIR's use of statutory provisions cannot be inferred from the utterances themselves. As a result, we request that you issue a notice about the motion to transfer and consolidate all FIRs filed against Khera. The order stated, "Notice to Assam and the State of Uttar Pradesh."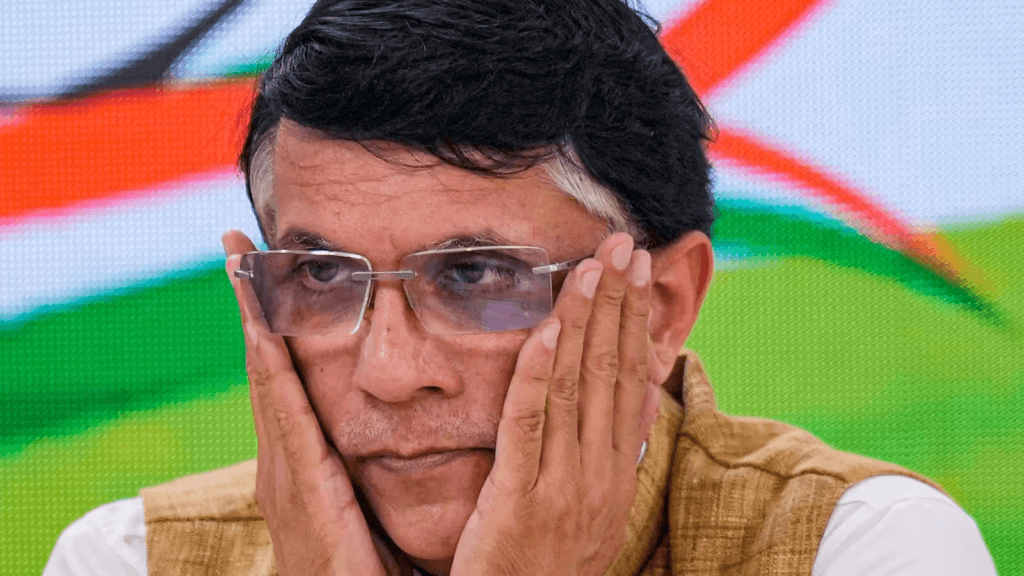 Senior Advocate AS Singhvi, who represented Khera in court, stated that his client had apologised and described the comments as a "slip of the tongue."
The comments, which Singhvi said he disagreed with, "should not result in arrest," he said.
Speaking on behalf of Assam, Additional Solicitor General Aishwarya Bhati claimed the Congress leader's "demenour" at the press conference proved his intent, and she showed the Bench video of the event.
"The goal of this statement is to incite public outrage and prevent further public debate. It is a move against the country's lawful government and its elected Prime Minister. "It's deliberate and calculated," Bhati was quoted as saying in Bar and Bench.
INQUIRING ABOUT PAWAN KHERA.
Khera began his political career as a Youth Congress activist in Udaipur in the 1980s. He was a trusted advisor to the late Sheila Dikshit, Delhi's former chief minister, since 1998.
In 2018, Khera became the Congress' most visible television representative, vehemently defending the party's stance. In 2018, he was appointed national spokesperson. Although he was denied a Rajya Sabha seat last year, the Congress still gave him a high-profile position as Chairman of the Media & Publicity Department.
---
The Hindustan Herald Is Your Source For The Latest In Business, Entertainment, Lifestyle, Breaking News, And Other News. Please Follow Us On Facebook, Instagram, Twitter, And LinkedIn To Receive Instantaneous Updates. Also Don't Forget To Subscribe Our Telegram Channel @hindustanherald