ABP Live sought the opinions of experts to address the question of whether multivitamins are necessary for individuals without vitamin deficiencies. The context explores the potential benefits and risks associated with taking multivitamins when not medically required.
The Debate on Multivitamin Supplements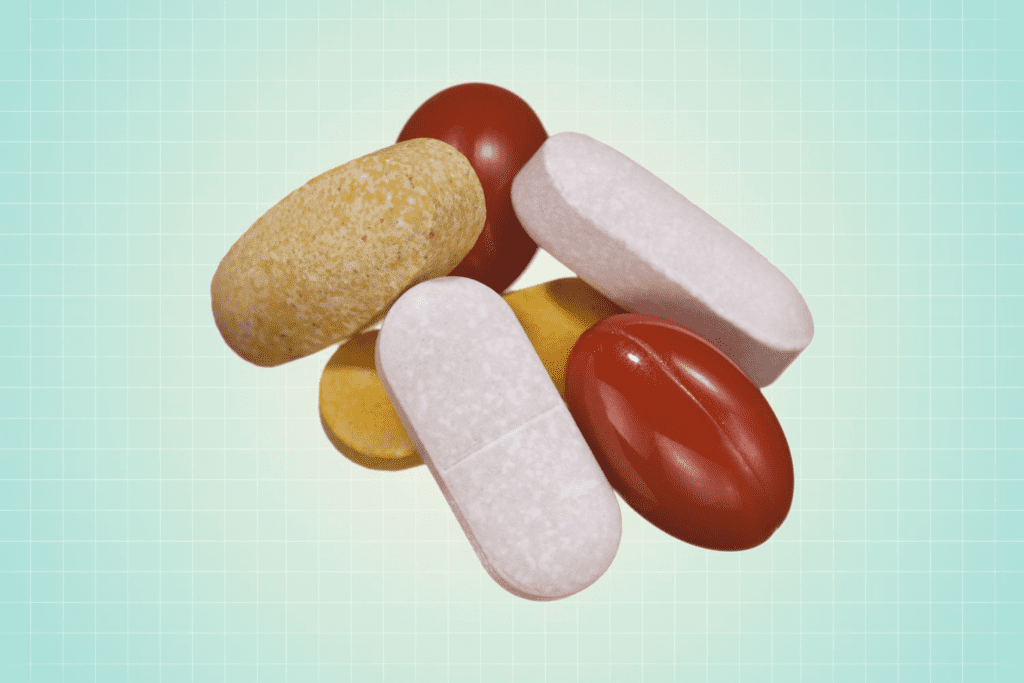 India's diverse dietary landscape has raised discussions about the need for multivitamin supplements. While traditional Indian diets often contain essential nutrients, the rising popularity of vegetarian and vegan diets has led to concerns about potential deficiencies, particularly in Vitamin B12 and Vitamin D. Although these diets can be nutritionally complete, the absence of certain animal-based foods might warrant the consideration of specific supplements.
Expert Opinions on Multivitamin Use
To shed light on this topic, ABP Live consulted experts who shared their insights on who should take multivitamins and the potential adverse effects of excessive consumption. Dr. Sujit Chatterjee, CEO at Dr. LH Hiranandani Hospital, Powai, Mumbai, advised that individuals generally do not need to take a multivitamin on a daily basis unless they have a specific need. A balanced diet, comprising fruits, vegetables, whole grains, lean proteins, and healthy fats, should provide most people with the essential vitamins and minerals required for good health. He emphasized focusing on maintaining a healthy diet and consulting with a healthcare professional to address specific health concerns or dietary habits before considering multivitamins.
Potential Risks of Consuming Multivitamins Without a Deficiency
Dr. Rahul Tambe, Senior Consultant, Internal Medicine, Nanavati Max Super Speciality Hospital, Mumbai, highlighted the difference between the need for specific supplements and multivitamins. Taking multivitamins without a clear deficiency could lead to over-nutrition, with the risk of excessive intake of certain nutrients. For example, excessive consumption of vitamin A, which is essential for various bodily functions, can be harmful. He pointed out that India's tradition of consuming local and seasonal foods, rich in diverse nutrients, may reduce the perceived need for supplementary vitamins. Moreover, regular purchases of multivitamins might not be financially viable for many Indian families when resources can be better utilized for a varied diet.
Individual Assessment and Consultation with Physicians
Given the varying perspectives on this issue, the choice of taking multivitamins should be based on individual assessment. Before adding any supplements to one's diet, it is essential to consult with a physician. Healthcare professionals can offer guidance tailored to personal dietary habits and health conditions, ensuring decisions are made in the best interest of overall well-being.
Complications of Taking Multivitamins Without a Vitamin Deficiency
Taking multivitamins without a specific vitamin deficiency can lead to several complications. Excessive intake of certain vitamins and minerals can be harmful to health and may cause side effects such as nausea, vomiting, diarrhoea, blurred vision, heartburn, bloating, kidney stones, and more. Additionally, some multivitamin tablets contain minerals like calcium, iron, zinc, magnesium, and potassium, which, when taken in large doses, can cause side effects such as tooth straining, increased urination, stomach bleeding, uneven heart rate, confusion, and muscle weakness.
The Appropriate Use of Multivitamins
Multivitamins providing up to 100% of the daily Dietary Reference Intakes (DRIs) are generally safe and typically do not cause side effects when taken as directed. However, multivitamins should not replace a balanced and nutritious diet. Their primary purpose is to fill potential nutritional gaps, but they cannot replicate the benefits of a diverse diet that includes fiber and enjoyment of food flavors, crucial components of a healthy lifestyle. Pregnant and breastfeeding women may require supplements to address vitamin or mineral deficiencies. It is important to note that multivitamins may not offer significant benefits for safeguarding the brain or heart. Selecting a multivitamin with the Recommended Daily Allowance amounts is recommended.
While multivitamins can be valuable for certain individuals with specific needs, they are not a substitute for a balanced diet rich in fruits and vegetables. Consuming a variety of foods can fulfill the body's requirements for essential vitamins and minerals more effectively. Multivitamins should be used judiciously, and individuals are encouraged to consult their physicians before incorporating any supplements into their diets.
---
The Hindustan Herald Is Your Source For The Latest In Business, Entertainment, Lifestyle, Breaking News, And Other News. Please Follow Us On Facebook, Instagram, Twitter, And LinkedIn To Receive Instantaneous Updates. Also Don't Forget To Subscribe Our Telegram Channel @hindustanherald