In the dynamic landscape of the 21st century, we pay tribute to the remarkable women who have carved their path to success despite the adversities they encountered. These true Girl Bosses have left an indelible mark on the world, showcasing their resilience and determination. Today, on the Ladies First podcast, we introduce you to one such outstanding individual – Dorris Francis, the Traffic Queen of Ghaziabad.
From Tragedy to Advocacy: Dorris Francis' Unforgettable Journey
Dorris Francis, a name that resonates with unwavering determination and transformative action. Her journey commenced from a deeply personal tragedy – the loss of her daughter. This heart-wrenching experience opened her eyes to the urgent need for road safety. Motivated by this tragedy, Dorris took it upon herself to bring about change, starting from her local community.
Taking Charge Amidst Chaos: A Glimpse into Dorris' Mission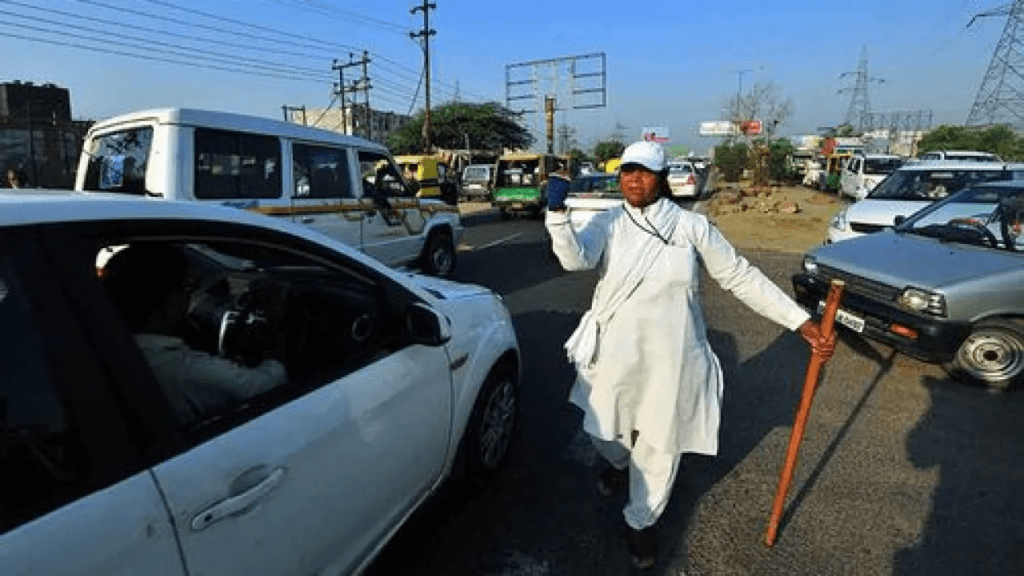 In the midst of the chaotic streets of Ghaziabad, Dorris decided to confront the traffic menace head-on. She began by taking small yet impactful steps in her locality, gradually expanding her efforts to handle the intricate web of traffic in the city. Her commitment was not driven by the pursuit of titles or fame, but by a genuine desire to contribute to road security and social service.
Resilience in the Face of Adversity: A Beacon of Hope
Dorris Francis' journey has been anything but easy. She guides us through the memories of her daughter's accident, her personal battle with cancer, and times when the simple act of having three meals a day was a challenge. However, amidst these dark clouds, Dorris' resilience emerged as a silver lining, inspiring us all to endure and triumph over difficulties.
Earning Respect, Impacting Change: Dorris' Influence
Dorris Francis' efforts have not gone unnoticed. She has earned respect not only among local authorities but also within her community. Her relentless dedication to her cause has transformed her into a dignified figure, a beacon of change and inspiration.
Tune In for Lessons in Perseverance: Ladies First with Niharika Nanda
To glean insights from Dorris' remarkable journey and learn the art of never giving up, tune in to the latest episode of Ladies First with Niharika Nanda. Discover the power of determination and the difference one person can make in the pursuit of a safer, more responsible society.
A Legacy of Commitment: Dorris Francis' Impact on Ghaziabad
Dorris Francis' commitment to road safety and social service has left an indelible impact on Ghaziabad. Her story reminds us that one person's determination can drive positive change and shape a better future for us all.
Know More: Empowering Change Through Awareness
To delve deeper into the areas of cancer, traffic, hospitals, road safety, and the resilience that defines Dorris Francis' journey, explore more through our comprehensive resources.
---
The Hindustan Herald Is Your Source For The Latest In Business, Entertainment, Lifestyle, Breaking News, And Other News. Please Follow Us On Facebook, Instagram, Twitter, And LinkedIn To Receive Instantaneous Updates. Also Don't Forget To Subscribe Our Telegram Channel @hindustanherald