The world of fashion is ever-evolving, but amidst its constant changes, a captivating renaissance has emerged – breathing new life into vintage fashion. In an era where conscientious consumerism is gaining prominence, the allure of second-hand style has taken center stage. Vintage fashion's charm transcends time, weaving an intricate tapestry of nostalgia and individuality. In this exploration of resurgent elegance, we delve into the motivations behind this vintage revival and celebrate the manifold virtues of embracing the captivating charm of second-hand style.
Nostalgia and Enduring Grace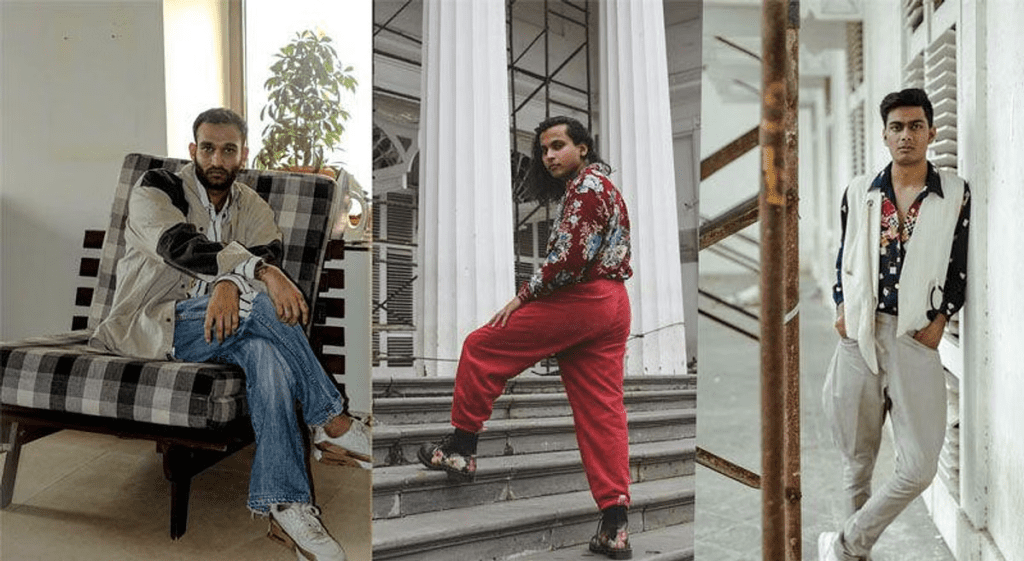 A gateway to the past, vintage fashion beckons with an intoxicating blend of nostalgia and enduring grace. Adorning garments from bygone eras takes us on a wistful journey, where cherished memories find vivid expression through threads of time. Amidst a landscape of fleeting trends, vintage pieces stand as steadfast sentinels of everlasting allure. The regal splendor of 1920s flapper dresses and the audacious charisma of '80s power suits form a diverse mosaic, catering to a kaleidoscope of tastes.
Sustainability and Ethereal Balance
Amidst the global call for sustainability, vintage fashion becomes an ethereal ambassador of harmony. It champions recycling, curbing the demand for mass-produced novelties and echoing the plea for eco-consciousness. By reincarnating pre-loved pieces, a symphony of reduced carbon footprints and a restorative stance toward the beleaguered fashion industry is crafted.
Uniqueness and Sartorial Identity
In an era dominated by uniform aesthetics, vintage fashion stands as a resplendent oasis of uniqueness and sartorial identity. Connoisseurs of vintage delight in the exhilarating pursuit of hidden gems, unearthing treasures from thrift stores, vintage boutiques, and online enclaves. Embracing second-hand style, we chart a path toward self-expression, curating a wardrobe that narrates our soul's story in a grand symphony of individuality.
Artistry and Enduring Legacy
Vintage clothing unfolds an artistic marvel unparalleled by the churn of contemporary fast fashion. These relics, fashioned with meticulous attention to detail, exude an allure woven by skilled hands meant to defy the rigors of time. The fusion of quality fabrics and masterful tailoring underlines the resilience of vintage pieces, triumphing over modern counterparts in the captivating pursuit of longevity.
Affluence and Accessibility
Beyond haute couture and extravagant prices, vintage fashion unveils an emporium of affluence and accessibility. These timeless treasures, hailing from eras long past, offer unexpected affordability. They beckon enthusiasts from every stratum, enabling style experimentation regardless of economic confines. Online marketplaces and thrift store expeditions erase geographical barriers, fostering a global communion of fashion seekers and serendipitous discoveries.
A Testament to Sartorial Enchantment
Amidst changing fashion trends, the resurgence of vintage fashion serves as an artistic and environmentally astute testament. By embracing second-hand style, we celebrate an elegant rendezvous with nostalgia, individuality, and timeless elegance. In this dance between past and present, a symphony of sustainable beauty unfolds, igniting an ethereal reverie that transcends time's boundaries. Whether a seasoned devotee or a curious newcomer to its beguiling realms, surrender to the enchanting charm of vintage fashion and revel in its enduring grace.
---
The Hindustan Herald Is Your Source For The Latest In Business, Entertainment, Lifestyle, Breaking News, And Other News. Please Follow Us On Facebook, Instagram, Twitter, And LinkedIn To Receive Instantaneous Updates. Also Don't Forget To Subscribe Our Telegram Channel @hindustanherald