As the world faces the pressing challenge of combating climate change, transitioning to sustainable energy sources is more critical than ever. One of the key components of this transition is the widespread adoption of electric vehicles (EVs), which can significantly reduce greenhouse gas emissions. To fully realize the potential of green transportation, it is essential to integrate renewable energy-based EV charging infrastructure with energy storage systems. This integration can create a sustainable energy system that addresses various challenges associated with renewable energy and grid stability.
Understanding a Sustainable Energy Infrastructure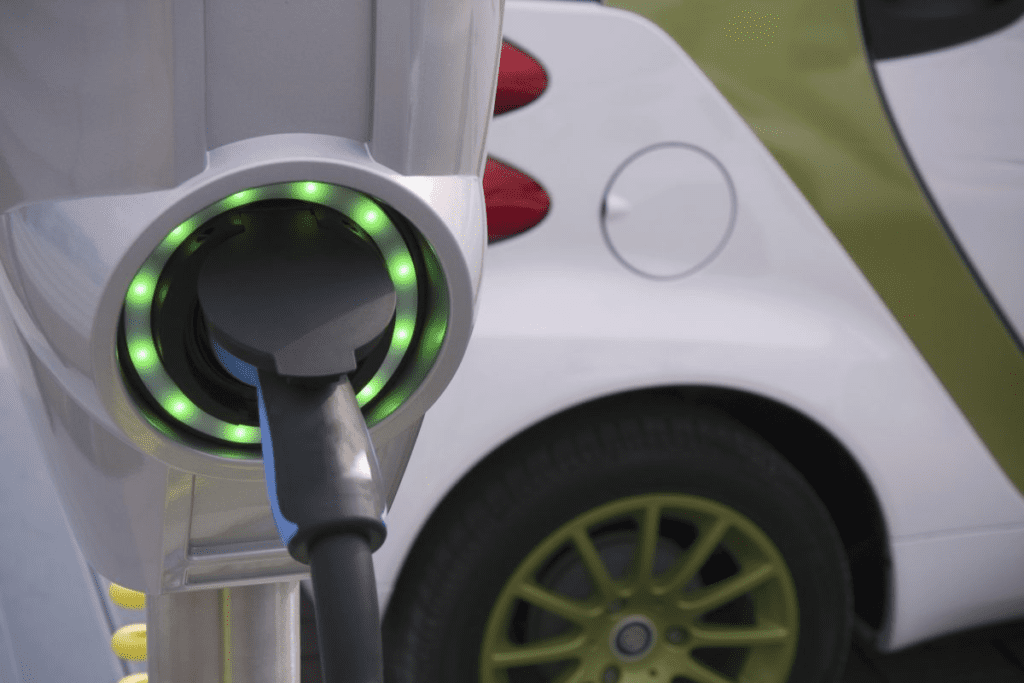 A sustainable energy infrastructure is designed to meet the energy needs of both current and future generations. It must be environmentally responsible, economically viable, and socially equitable. The primary objective of such a system is to reduce the negative environmental impacts of energy production and consumption, including greenhouse gas emissions and air pollution, while ensuring a reliable and affordable energy supply.
Synergy Between EV Charging and Energy Storage
The combination of EV charging and energy storage can synergistically contribute to the creation of a sustainable energy system. This integration addresses several critical aspects of sustainable energy:
Energy Shifting
Energy storage systems, such as batteries, play a crucial role in energy shifting. They can store excess electricity generated by renewable sources during periods of low demand or high generation. This stored energy can be utilized during peak demand or when renewable energy generation is low. By balancing electricity supply and demand, energy shifting reduces strain on the grid and decreases the need for additional fossil fuel-based power plants.
Renewable Energy Stabilization
Renewable energy sources like solar and wind can be variable in their power generation. Energy storage systems can help smooth out these fluctuations by storing excess energy produced during favorable conditions and releasing it during periods of low generation. This process ensures a consistent and stable power supply to the grid, avoiding sudden fluctuations.
Grid Frequency Regulation
Energy storage systems possess rapid charging and discharging capabilities that can be utilized for grid frequency regulation. Fluctuations in energy demand and supply can impact grid frequency, and energy storage systems can inject or absorb electricity as needed to maintain grid stability.
Peak Demand Management
During peak electricity demand periods, the charging of electric vehicles can put additional stress on the grid. By using energy storage to supply power during these peak times, the charging load can be balanced and distributed more evenly, reducing strain on the grid infrastructure.
Reducing Infrastructure Costs
Integrating energy storage with EV charging infrastructure can significantly reduce the need for costly grid upgrades. By managing demand and supply at a more localized level, energy storage can alleviate the need for extensive grid reinforcements.
Promoting Renewable Energy Adoption
The combined use of EVs and energy storage sends a powerful message in favor of renewable energy adoption. As EVs charge with clean energy storage, the overall sustainability of the transportation and energy sectors improves, encouraging further adoption of renewable energy sources.
By combining EV charging with energy storage, we can create a resilient and sustainable energy system that maximizes the benefits of renewable energy, reduces greenhouse gas emissions, and enhances overall energy efficiency. This integration is vital in moving towards a cleaner and greener energy future. It underscores the importance of aligning technological advancements to achieve sustainability goals and combat climate change effectively.
---
The Hindustan Herald Is Your Source For The Latest In Business, Entertainment, Lifestyle, Breaking News, And Other News. Please Follow Us On Facebook, Instagram, Twitter, And LinkedIn To Receive Instantaneous Updates. Also Don't Forget To Subscribe Our Telegram Channel @hindustanherald