In a notable address during the B20 India Summit, Finance Minister Nirmala Sitharaman expressed optimism about the upcoming Free Trade Agreements (FTAs) involving the United Kingdom, Canada, and European Free Trade Association (EFTA) countries. She emphasized the critical role of sustained global economic recovery in the coming years. The minister's insights shed light on India's efforts to fortify international trade relations and broaden supply chain diversity.
In Pursuit of Diversified Supply Chains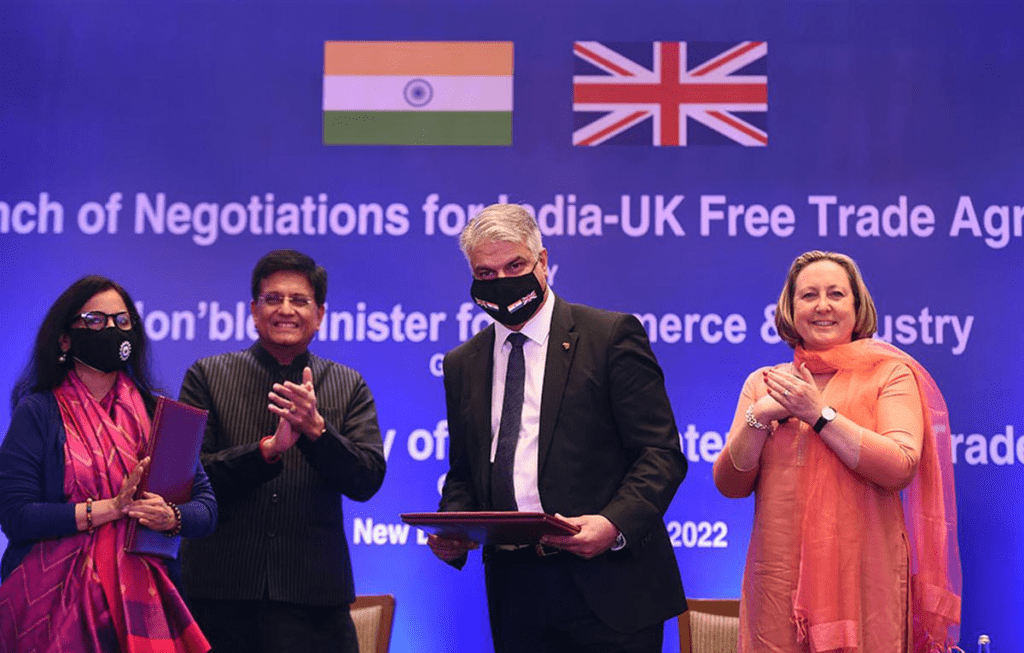 Sitharaman underscored the necessity of diversifying supply chains in order to ensure resilience and efficiency. She emphasized that well-functioning international markets with robust supply chains are pivotal to sustaining economic growth. Her statement highlights the global economy's vulnerability to shocks like the COVID-19 pandemic, and she called for proactive measures to cushion against potential disruptions.
FTA Developments: UK, Canada, and EFTA
The Finance Minister disclosed ongoing efforts to finalize FTAs with the UK, Canada, and EFTA member countries. She revealed that negotiations with the UK are near completion and hinted at the prospect of signing the agreement this year. The FTA discussions reflect India's commitment to bolstering trade ties and expanding its economic footprint on the international stage.
Focus on Infrastructure Investment for Growth
Sitharaman stressed the significance of investing in infrastructure to spur sustainable economic growth. She highlighted the collaborative efforts of both central and state governments to augment capital expenditure and foster private sector investment. The Finance Minister indicated that this investment-centric approach would contribute to creating a robust foundation for economic prosperity.
India's Economic Reforms and Future Prospects
Reflecting on India's economic trajectory, Sitharaman accentuated the accelerated pace of economic reforms witnessed over the past nine years. The government's proactive measures have led to an increase in capital expenditure as a proportion of total spending. The Finance Minister also underscored the importance of collaboration between the public and private sectors to sustain growth and achieve economic stability.
B20 Summit's Significance and Key Attendees
The B20 Summit, a forum within the G20 framework, holds significant importance for global business interactions. The three-day summit witnessed the participation of key leaders, including Prime Minister Narendra Modi, who is slated to address the gathering. As a representative platform for the global business community, the B20 Summit serves as a conduit for meaningful dialogues and collaborations.
Looking Ahead: Trade, Economic Growth, and Collaboration
Finance Minister Sitharaman's insights at the B20 India Summit shed light on India's strategic efforts to enhance trade relationships and drive economic growth. With the anticipation of upcoming FTAs and a focus on infrastructure investment, India aims to position itself as a resilient and vibrant player in the global economic landscape. The summit's deliberations mark a significant step toward forging collaborative pathways for a prosperous future.
---
The Hindustan Herald Is Your Source For The Latest In Business, Entertainment, Lifestyle, Breaking News, And Other News. Please Follow Us On Facebook, Instagram, Twitter, And LinkedIn To Receive Instantaneous Updates. Also Don't Forget To Subscribe Our Telegram Channel @hindustanherald