Goans in the village of Marcel, Goa, celebrated the traditional festivity called Chikhal Kalo, a Mud Bath festival that holds deep significance in honoring the bond between the farming community of Goa and Mother Earth. This unique celebration brings together devotion and enjoyment as participants embrace the joyous muddiness, immersing themselves in the festival's rituals.
The Festivities Unfold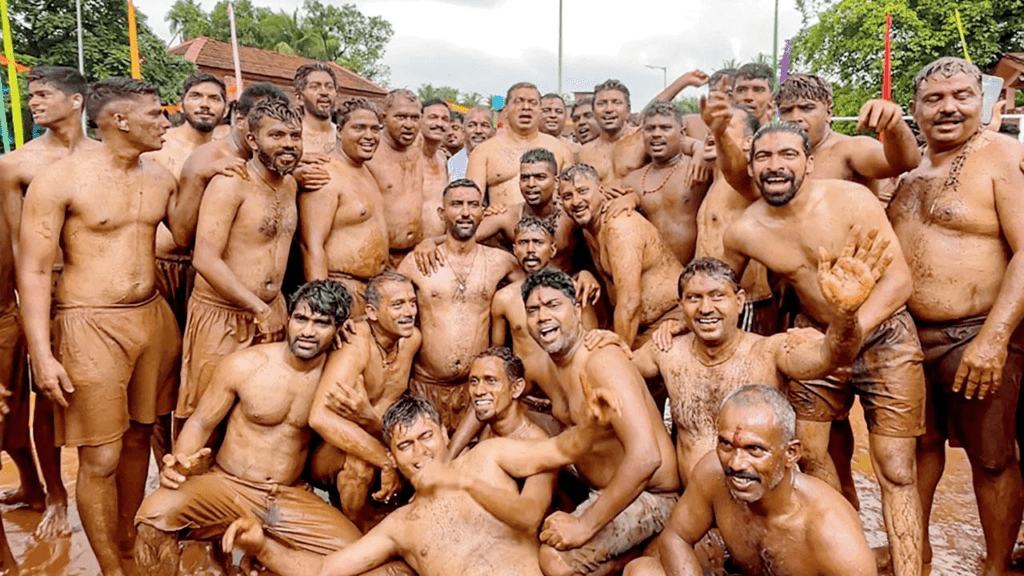 The Chikhal Kalo festival takes place annually on the 11th day of the Hindu month of Ashadh, within the expansive grounds of the Devki Krishna temple. As the monsoon arrives, the temple premises transform into a muddy terrain, becoming an integral part of the excitement and celebrations.
A Joyous Tradition
The festival features lively dancing and traditional games like 'chendu fali' (resembling cricket) and gilli danda. Participants joyfully tumble and become coated in mud repeatedly, symbolizing the essence of the tradition and giving the festival its name, Chikhal Kalo.
Embracing the Bond with Mother Earth
Chikhal Kalo holds a special place in the hearts of the people of Marcel, as it not only celebrates the agricultural roots of the village but also fosters a profound connection with nature and the nurturing aspects of Mother Earth.
The Festival Captured on Social Media
The festivities were captured in a video that surfaced on social media, showing locals coming together with enthusiasm to celebrate this ancient tradition. The Tourism Minister of Goa himself participated in the festival, sharing a video of his joyful experience.
Chikhal Kalo is not just a festival; it is a manifestation of Goans' deep reverence for the land they cultivate and the natural world that sustains them. This unique celebration continues to bring joy and foster a sense of community among the farming population of Goa, reminding us of the sacred bond shared between humans and the Earth.
---
The Hindustan Herald Is Your Source For The Latest In Business, Entertainment, Lifestyle, Breaking News, And Other News. Please Follow Us On Facebook, Instagram, Twitter, And LinkedIn To Receive Instantaneous Updates. Also Don't Forget To Subscribe Our Telegram Channel @hindustanherald