In the Bypolls 2023, the Congress and its allies in the I.N.D.I.A bloc have made significant gains, securing a lead of 4-3 over the BJP. The key highlight of this election is the Samajwadi Party's triumph in Uttar Pradesh's Ghosi constituency, which has played a pivotal role in tilting the balance in favor of the Opposition.
Election Results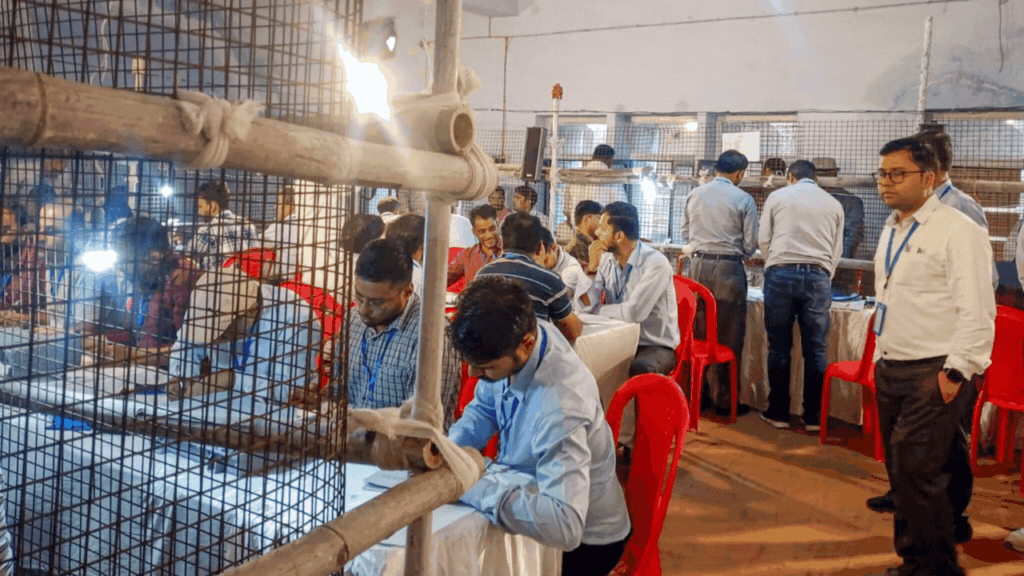 The by-elections for seven assembly seats held on Tuesday, September 5, witnessed the Congress party and its allies in the Opposition bloc I.N.D.I.A surging ahead of the Bharatiya Janata Party (BJP). While the BJP secured victories in Tripura's Dhanpur and Boxanagar assembly seats, as well as Uttarakhand's Bageswar, the Opposition claimed victories in Jharkhand's Dumri, Kerala's Puthuppally, West Bengal's Dhugpuri, and Uttar Pradesh's Ghosi.
Tripura: BJP's Tafajjal Hossain secured a win in the Boxanagar seat, while the tribal-dominated Dhanpur was claimed by Bindu Debnath.
Uttarakhand: BJP's Parwati Dass emerged victorious in Bageswar, defeating Congress candidate Basant Kumar by over 2,400 votes.
Kerala: Chandy Oommen of the Congress-UDF alliance triumphed in Kerala's Puthuppally by-election, securing a decisive victory with a margin of over 36,000 votes.
Jharkhand: Mukti Morcha (JMM) candidate Bebi Devi secured victory in the Dumri assembly seat, defeating All Jharkhand Students Union (AJSU) party nominee Yashoda Devi by a considerable margin of over 17,000 votes.
Uttar Pradesh: In Ghosi, Sudhakar Singh of the Samajwadi Party defeated BJP defector Dara Singh Chauhan in a landslide victory.
West Bengal: The TMC's Nirmal Chandra Roy retained the Dhugpuri constituency, prevailing over a combined challenge from two INDIA bloc parties — the Congress and the CPI(M).
Significance
This election marks a significant setback for the BJP, as the Congress-led I.N.D.I.A bloc managed to secure a majority of the seats. The victory in Ghosi, a crucial constituency in Uttar Pradesh, has added to the Opposition's momentum. These results suggest a shifting political landscape and highlight the potential for a stronger Opposition presence in upcoming elections.
The Bypolls 2023 have culminated in a noteworthy victory for the I.N.D.I.A bloc, primarily driven by the Samajwadi Party's success in Uttar Pradesh's Ghosi. With a lead of 4-3 over the BJP, this outcome carries implications for the political dynamics in India, emphasizing the growing influence of the Opposition in state assemblies.
---
The Hindustan Herald Is Your Source For The Latest In Business, Entertainment, Lifestyle, Breaking News, And Other News. Please Follow Us On Facebook, Instagram, Twitter, And LinkedIn To Receive Instantaneous Updates. Also Don't Forget To Subscribe Our Telegram Channel @hindustanherald